Jacksonville Jaguars President Mark Lamping said Monday the team is thinking about how to address the aging TIAA Bank Field that it leases from the city.
"There's no question that TIAA Bank Field has aged well," he said. "But at some point in time, there's going to have to be a stadium solution."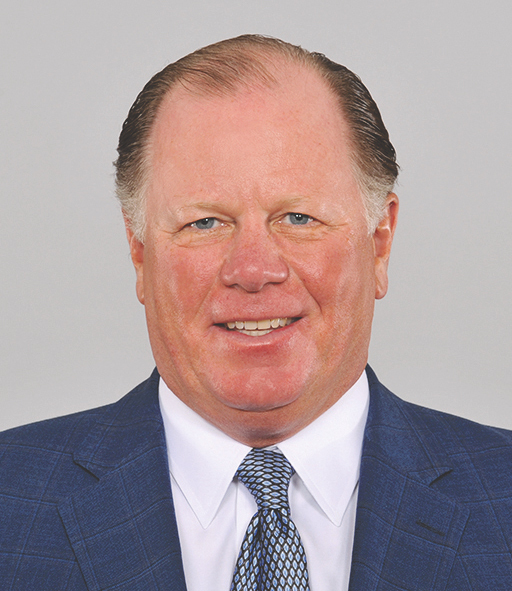 Serious conversations about rebuilding or refurbishing TIAA Bank Field aren't likely this year, he said, but that doesn't mean the team isn't having internal conversations. 
"If we don't start thinking about it, we'll wake up one day and have a stadium that's not meeting the needs of the fans or the community," he said.
His remarks come as he and Jaguars owner Shad Khan are putting plans in place to redevelop Lot J and other areas surrounding the stadium with offices, entertainment, residences and hotels.
Lamping talked about the stadium in an interview after a panel discussion Monday night at the Omni Jacksonville Hotel hosted by The Downtown Dwellers, a group of residents from the Northbank and Southbank. 
He told the group about Khan's vision for the stadium complex, Metropolitan Park and the old Shipyards property along the Northbank. 
Lamping said he's focused this year on starting the first phase comprising at least one office tower, a hotel and entertainment complex on what is now Parking Lot J, west of the stadium.  
He said an economic development agreement with the city should be available before the summer. 
Heightened standards
Jacksonville brought football to Downtown in 1927 with Fairfield Stadium, which was upgraded and renamed Gator Bowl Stadium in 1948. 
In pursuit of an NFL franchise, City Council members agreed in 1993 to spend $152.8 million in public money to essentially rebuild the stadium, leaving only a small portion of the original structure intact. 
The Jaguars agreed to lease the facility through 2030. 
When it opened as Jacksonville Municipal Stadium in 1994, it was considered state-of-the-art by NFL standards. 
Khan bought the team in 2012, followed by nearly $180 million in upgrades.
He partnered with the city to fund enhancements that included two 362-foot-long scoreboards at each end zone, a redesigned north platform, renovations to the stadium's premium seating and other features like in-stadium pools. 
Some of the money also went toward the construction of the DreamFinders Home Flex Field at Daily's Place indoor practice facility and the covered Daily's Place amphitheater. 
Through sponsorships and name changes, the stadium became TIAA Bank Field last year.
Even with the additions, Lamping said TIAA Bank Field still lacks the amenities and seating options found in stadiums built during the past decade.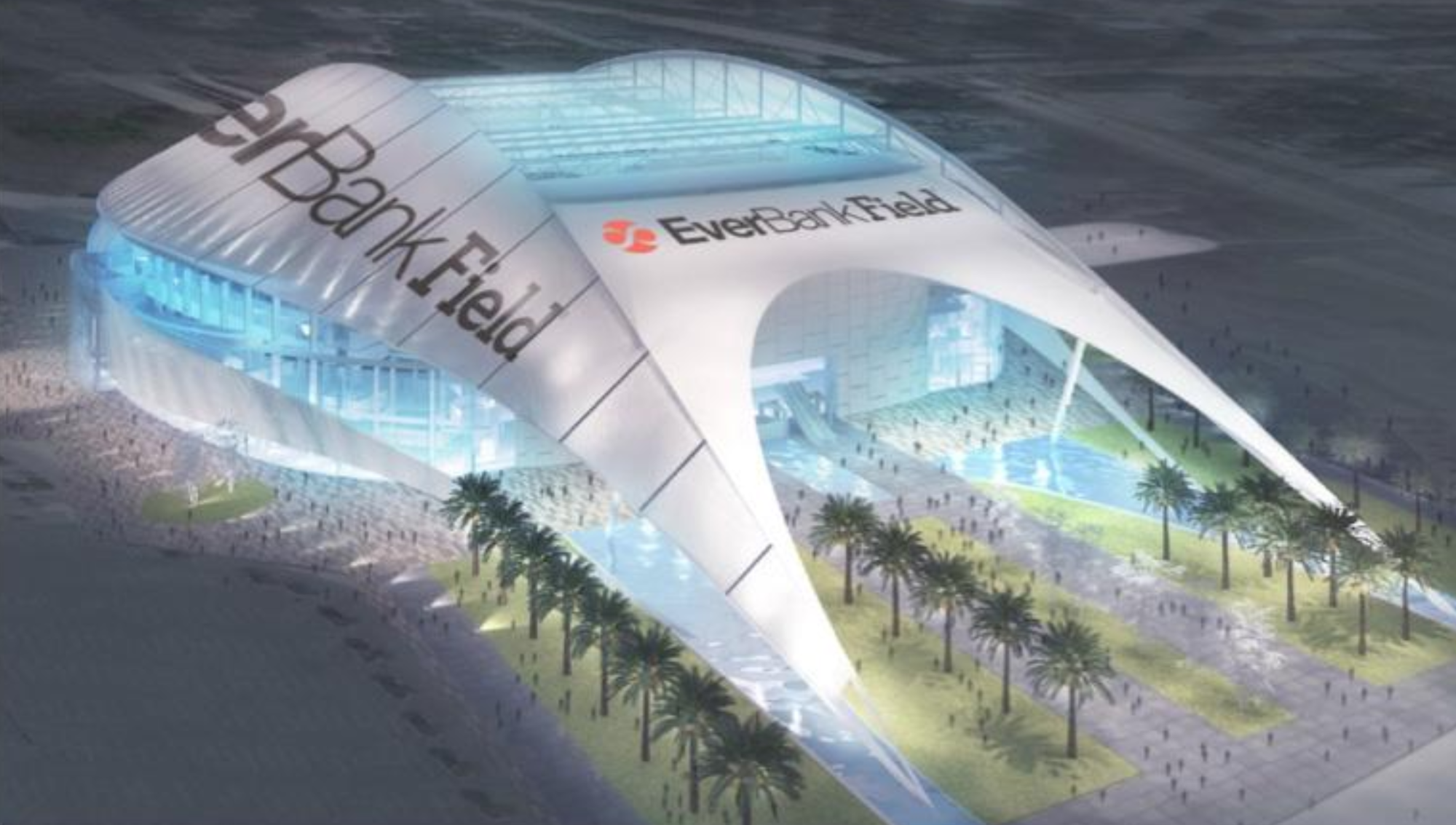 Keeping up
In October, Lamping said there are serious questions about the longevity of the current stadium. 
He met with media the day after it was announced Khan would not be purchasing Wembley Stadium in London. 
"There are long-term issues that our fans deal with that ultimately we'll have to address," he said. 
Because of the stadium's orientation, fans sitting on the east side of the stadium often deal with unrelenting sunshine and heat during games. 
Lamping also said the quality of the press box and the suites are considered outdated by today's NFL standards. 
Twenty-two NFL teams opened new stadiums since TIAA Bank Field opened in August 1995. Two new stadiums will open by 2021 in Southern California and Las Vegas. 
On Monday, he cautioned that new construction isn't always the answer. 
"I would think that in this marketplace the first thing we would look at is a refurbishment of the existing stadium," Lamping said.
"That has been done successfully as well," he said, referring to facilities in Chicago, Kansas City, Green Bay, Miami and New Orleans where teams and municipalities have funded more than $300 million worth of upgrades since 1995. 
Super Bowl limitations
Lamping said the stadium is one of many issues Jacksonville will need to address if the city wants to host another Super Bowl. 
"I do believe the Super Bowl will come back to Jacksonville, but it's not going to be in the short term," he said.
"It's probably after Downtown Jacksonville gets closer to realizing its full potential," he said.
The NFL wants host cities to provide at least 25,000 hotel rooms, along with plenty of entertainment, dining and other amenities to keep fans occupied during the week leading up to the championship game. 
Building a new stadium often is part of a city's pitch to secure the game. 
Except for Detroit, Miami and New Orleans, every Super Bowl played since Jacksonville hosted the game in 2005 has occurred in a new facility.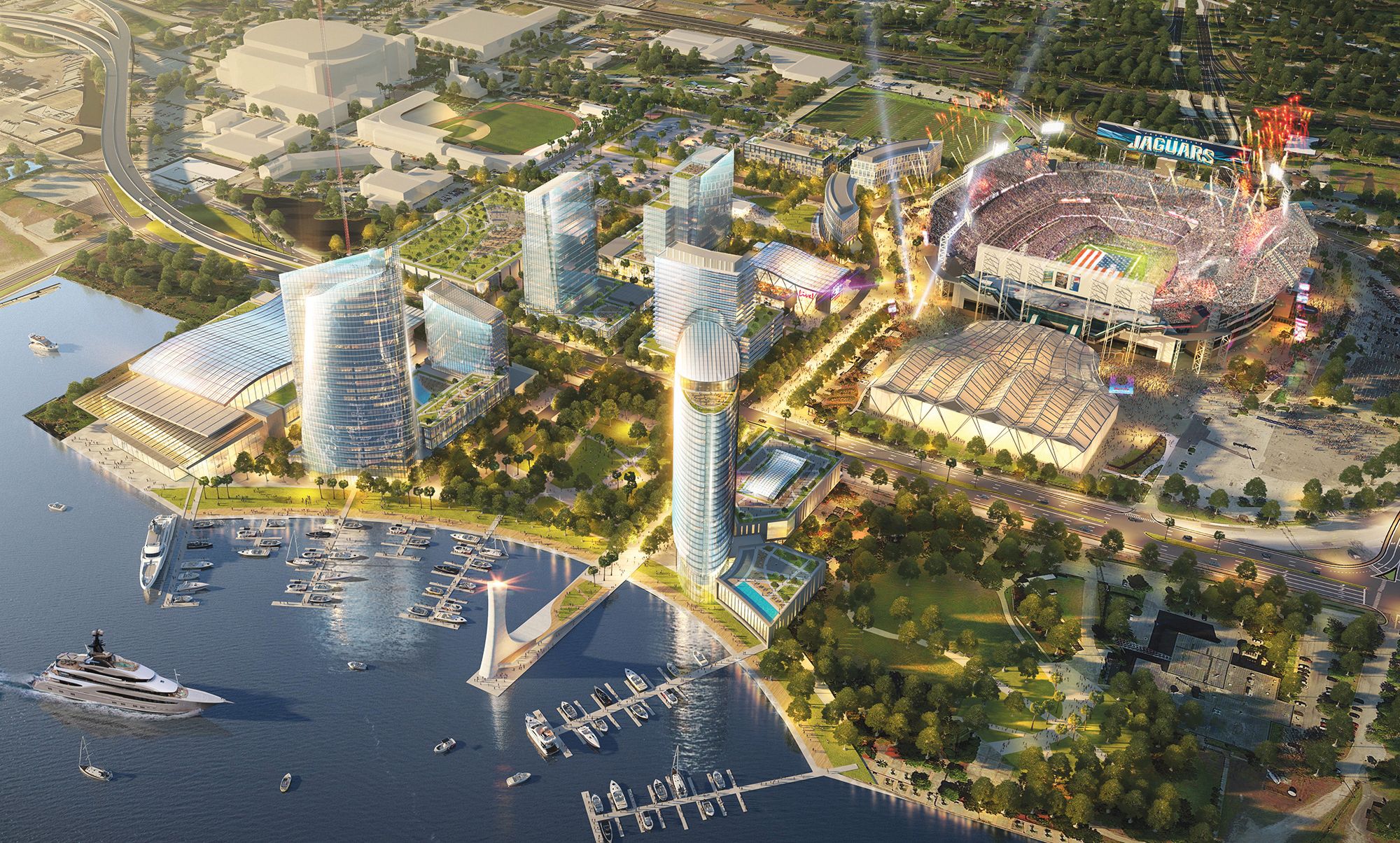 In February, Atlanta will host Super Bowl LIII – 53 – at the $1.6 billion Mercedes-Benz Stadium, which opened in 2017. 
Last year, Minnesota showed off its $1.3 billion U.S. Bank Stadium for Super Bowl LII.
Before joining the Jaguars, Lamping was CEO of the $1.6 billion MetLife Stadium, which opened in 2010 and hosted Super Bowl XLVIII in 2014. 
The potential billion-dollar question for Jacksonville taxpayers is who pays for upgrades or new constriction.  
In most scenarios, taxpayers have had to foot part of the bill for new or refurbished stadiums.
Asked whether Khan wants to own a stadium versus leasing one from the city, Lamping said "tell me who's paying to build it and I'll give you the answer." 
While cities like Atlanta and Las Vegas pledged hundreds of millions of dollars for new stadiums, San Diego, Oakland and St. Louis opted not to do so. 
Those cities lost their NFL franchises.