Legislation allowing eight floors of the proposed Downtown Hyatt Place hotel to extend into the Hogan Street right-of-way by 5 to 6 feet cleared the City Council Transportation, Energy and Utilities Committee on Monday.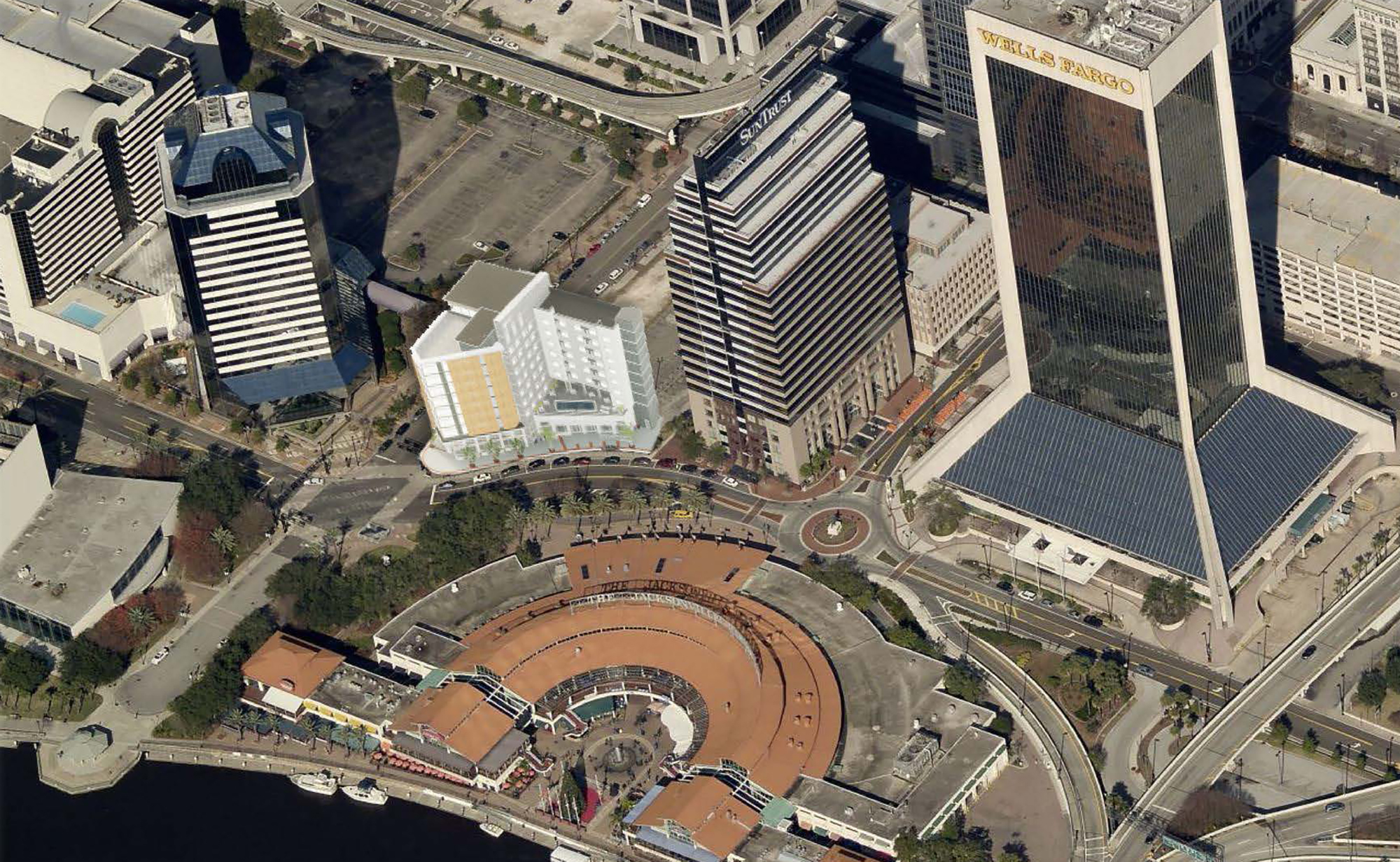 Ordinance 2019-324 grants the Hyatt developers an aerial easement for the nine-story structure's second through top floors.
The Downtown Design Review Board approved plans for the hotel in October 2018. It is expected to break ground later this year.
Mainstreet CV 76 S Laura Street LLC, a subsidiary of Mainstreet Capital Partners, is developing the 128-room hotel on a quarter-acre at Water and Hogan northwest of The Jacksonville Landing.
The bill is scheduled for council final approval June 11.