Village Bread Café intends to open next week on the riverfront ground level of Riverplace Tower on the Downtown Southbank.
"It will become a little homebody place," said Village Bread Café President Kelly Harris, who said success is built on happy people, good food and a pleasant atmosphere.
Harris signed a lease with a 10-year term for the space, formerly a cafeteria and then briefly 5Loaves 2Fish, a food truck operator that ventured into brick-and-mortar. He said the space has been vacant 1½ years.
Harris is leasing the kitchen and serving area, while the common area for tenants provides 180 seats.
There also is seating and social space on the second-floor atrium that is used primarily for events, such as weddings and reunions. Village Bread can cater those occasions.
Harris estimates at least 1,000 employees work in the 28-story building at 1301 Riverplace Blvd.
Village Bread will serve breakfast and lunch six days a week, closing on Sunday. Harris said Saturday hours will serve area residents, particularly the dwellers in neighboring high-rises.
The restaurant is accessible by the Southbank Riverwalk.
Part of his space will focus on a two-line system – one for grab-and-go items and the other for ordering and paying for eat-in table service.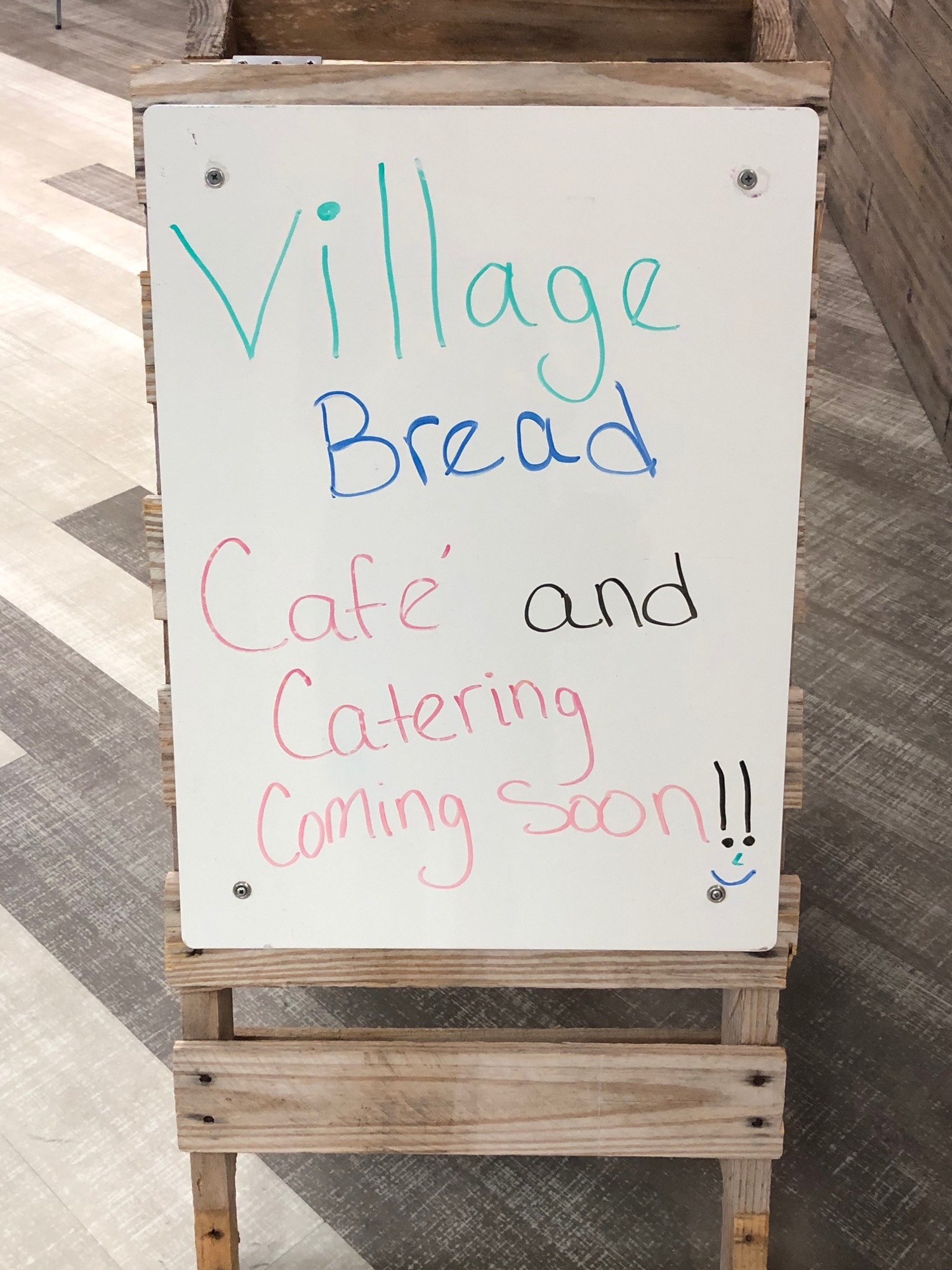 Village Bread Café will offer coffees, teas, smoothies, espressos, lattes and Nitro-infused cold-brew coffee.
The cafe also caters.
Harris owns two Village Bread Cafes. He recently closed the Mandarin Village Bread after its lease expired, moving those employees to Riverplace. His other Village Bread Café is at 4073 Philips Highway.
Other Village Bread Cafes were run under different operating agreements
Village Bread Café will offer rotating specials and serve breakfast and lunch all day. Harris eventually wants to introduce the bento box option with compartmentalized food to appeal to customers wanting take-home dinners.
The menu includes a full breakfast along with salads, soups, sandwiches, paninis, sides and pastries. Harris said all of it is cooked fresh on premise.
The Riverplace Tower location includes extensive kitchen equipment includes fryers, steamers, pizza ovens, a rotisserie oven and other appliances that allow for more menu options.
Harris realizes parking can be limited in the area. Village Bread Cafe will validate parking for customers using the lot west of the building in front of the Doubletree by Hilton Hotel west of Riverplace Tower.
Harris envisions creating a chain of Village Bread Cafes, starting in Northeast Florida. His experience includes leadership and partnership roles with Firehouse Subs, Peterbrooke Chocolatier and Times Grill Restaurant Group.
"I do love food," he said.