Stifel analyst Michael Baudendistel last week downgraded his rating on CSX Corp., seeing less room for growth at the Jacksonville-based railroad company.
"The past couple of years have been a wild and profitable ride for CSX," Baudendistel said in his research note.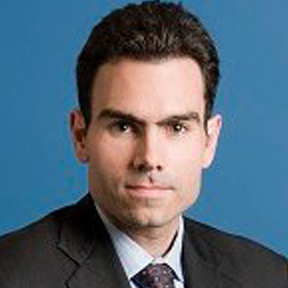 "In 2018, it seemed that most everything went right and then some, with help from strong overall volumes, growth in export coal which we suspect is among the highest margin revenue, incremental accessorial revenue and land sales," he said.
CSX's stock had risen to $72.46 at the time of Baudendistel's report, close to his target price of $74, so he downgraded his rating from "buy" to "hold."
"We no longer see a solid reason why shares should outperform the market in the next twelve months," he wrote.
"We still like CSX as a solid holding with among the greatest free cash flow characteristics of its peers and with additional potential to streamline costs further, at a far less aggressive rate than in the past few years."
Rayonier AM impresses analysts
Rayonier Advanced Materials Inc.'s stock dropped last Thursday as the Jacksonville-based company talked to investors, indicating Wall Street wasn't impressed with the presentation at the New York Stock Exchange.
However, analysts who follow the company were pleased with what they heard.
"What's not to like?" Vertical Research Partners analyst Chip Dillon asked in a research note after the Investor Day presentation.

Dillon maintains a "buy" rating with an $18 price target on the stock, which fell $1.05 to $12.62 last Thursday.
"We struggle to understand what drove this sell-off, though macro concerns (stronger dollar from European Central Bank shift) were a contributor," he said.
"Despite the negative market reaction, our takeaways were positive, with the company reiterating its view that the key High Purity Cellulose business is at an inflection point, and outlining the path to segment EBITDA (earnings before interest, taxes, depreciation and amortization) growth following what is expected to be a flattish 2019," D.A. Davidson analyst Steven Chercover said in his research note.
Rayonier's core business is cellulose specialties products, which it grew by acquiring Montreal-based Tembec Inc. in 2017. 
However, Tembec also had interests in other businesses, and Rayonier AM told investors it is evaluating its portfolio for possible strategic alternatives for some of the acquired businesses.
"With the acquisition of Tembec, Rayonier AM added new commodity offerings including lumber, commodity pulp, paperboard, and newsprint," Chercover said.
"The announcement of the portfolio evaluation wasn't surprising, though we were pleased to see it formalized, and believe that asset sales would be a positive catalyst for shares," he said.
Chercover has a "buy" rating with a $26 price target for the stock.
RBC Capital Markets analyst Paul Quinn maintains an "outperform" rating with an $18 price target.
"While the market wasn't as impressed, we applaud Rayonier AM's repositioning and asset sales," Quinn said in his report.
FRP launches new D.C. project
After selling most of its operating property portfolio last year, Jacksonville-based FRP Holdings Inc. ended 2018 still evaluating the best uses of the proceeds.
FRP sold the portfolio of 41 buildings for $359 million, receiving net proceeds of about $250 million from the deal.
During FRP's quarterly conference call with investors last week, CEO John Baker said the company had $188 million of cash and investments on its balance sheet as of Dec. 31.
"As we have discussed, management's biggest challenge at this point is the careful and prudent use of proceeds from the sale," Baker said.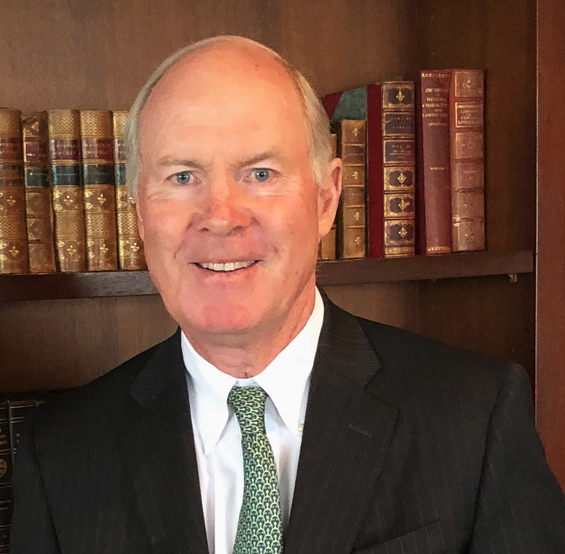 Most of FRP's development projects are in the Washington, D.C., area, and the company said last week it invested $55 million in a joint venture on a mixed-use project in the district called Bryant Street.
Baker said the 5-acre project which includes apartments and retail is in a prime location.
"The announcement of the Amazon HQ2 across the river in Northern Virginia makes this project even more special," he said.
FRP reported net income of $706,000, or 7 cents a share, for the fourth quarter.
Blackstone invests in SSA Marine parent company
Just days after SSA Marine LLC announced a $238.7 million contract to expand its presence at Blount Island, private equity firm Blackstone Group announced a "growth-oriented" investment in SSA Marine's parent company, Carrix Inc.
Blackstone did not disclose terms of the investment. 
The firm said in a news release Sunday that Carrix has activities at more than 250 terminal facilities and rail operations around the world.
"Affiliates of Carrix are working on significant expansion projects in several geographies, including the recently announced Blount Island Marine Terminal in Jacksonville," it said.
The Jacksonville Port Authority said in a news release announcing the contract last week that SSA Marine has been working with the port for more than 40 years and currently leases 50 acres at Blount Island.
The new contract will expand its operation to about 80 acres, with an option to grow up to 120 acres.
SFW invests in Jacksonville software firm
Private equity firm SFW Capital Partners last week announced a "strategic investment" in a Jacksonville-based company called Greenshades Software.
Greenshades, founded in 2002, provides payroll tax and human capital management software solutions, SFW said.
Terms of the deal were not announced.
Jacksonville company buys GPS dog-collar firm
A Jacksonville company called Smart Tracking Technologies LLC last week said it acquired the Link AKC, which makes a GPS-enabled dog collar.
Smark Tracking Technologies said Link AKC will move its headquarters from Stamford, Connecticut, to Jacksonville.
Terms of the deal were not announced.
Atlantic Beach company gets Navy contract
The U.S. Department of Defense last week announced Surface Technologies Corp. of Atlantic Beach was one of three companies to get a combined $10 million U.S. Navy contract.
The contract is for deck covering removal and nonskid installation services on board Navy ships.
Analyst touts Marker therapy
Marker Therapeutics Inc. is still a long way from getting any products on the market – and in turn generating revenue.
However, the biotechnology company formerly known as TapImmune continues to get Wall Street attention.
Janney Montgomery Scott analyst Yun Zhong initiated coverage of Marker with a "buy" rating, and his initiation report provided a good explanation of why people are interested in the company that is developing immunotherapy treatments for cancer patients. It can be a difficult company to explain.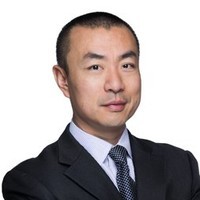 "We believe the MultiTAA T cell immunotherapy that Marker is developing for both hematological malignancies and solid tumors has a highly favorable clinical profile," Zhong said in his initiation report.
"The targeting of multiple tumor associated antigens reduces tumor evasion and ongoing clinical studies have demonstrated robust durability of response for up to five years after treatment. Additionally, the treatment does not cause severe side effects commonly associated with other engineered T cell therapy," he said.
Zhong also is impressed with Marker's association with experts in the field. The company was headquartered in Jacksonville because of clinical trials ongoing at the Mayo Clinic, but it recently moved to Houston because of an association with the Baylor College of Medicine.
Zhong values Marker's stock at $15, above its trading price of $6.22 at the time of his report, "based on acute myeloid leukemia (AML) alone and additional indications should provide further upside potential."