It could cost the city $590,000 to terminate the leases of The Jacksonville Landing's two remaining restaurants, according to the city Office of General Counsel.
The city took control of the shopping center Wednesday and sent 30-day eviction notices to tenants.
In February, the city reached a $15 million settlement with Sleiman Enterprises Inc. subsidiary Jacksonville Landing Investments LLC.
On March 26, City Council approved the settlement along with $1.5 million to relocate tenants and $1.5 million to demolish the Landing.
The city estimated a $360,000 lease buyout with Fionn MacCool's Irish Pub and Restaurant and a $230,000 buyout with Hooters, according to an email exchange in March between council member Lori Boyer and Jordan Elsbury, the council liaison for Mayor Lenny Curry.
Boyer asked Elsbury how the $1.5 million for tenant relocation assistance in the bill was calculated and how the remaining money, as the two restaurant buyouts were "substantially less" than the total figure, would be used.
Elsbury responded that the $230,000 and $360,000 were for lease terminations, while the remainder was for "potential costs associated with the relocation, termination and related tenant transition costs for the other subleases on the property."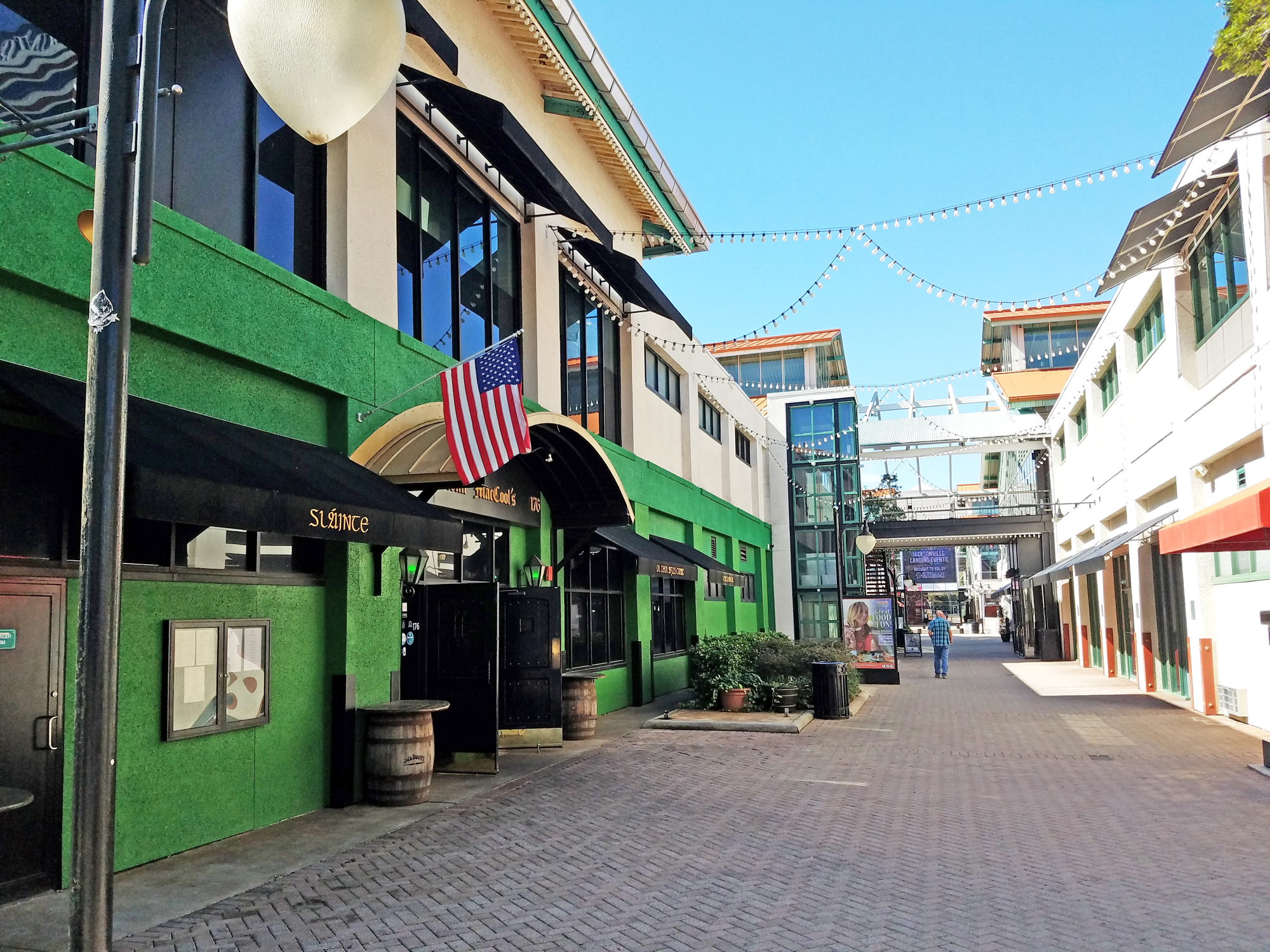 "These are expenses which are estimated and approximately known, but to-be-determined; discussions with the tenants are underway," he wrote.
Boyer said Friday the exchange occurred before the Landing settlement bill was debated in committee.
Including Fionn MacCool's and Hooters, there are 26 tenants remaining at the Landing.
According to several tenants, the city has provided little certainty that financial assistance will be offered.
According to business owners, city Real Estate Division Chief Renee Hunter has been asking for relocation cost estimates. They said Hunter has been working with individual business owners on possible relocation sites Downtown but has not promised any funding.
Council member Reggie Gaffney also met with tenants last week urging them to approach the city for relocation assistance.
According to Brian Hughes, Curry's chief of staff, demolition is the city's next step within 90-120 days of taking control of the Landing.
The mid-March email exchange between Boyer and Elsbury also discussed the Landing demolition and development.
"The $1.5 million referenced in the legislation (for demolition of the Landing) was approximated based on an estimate provided by a demolition expert – to give the city an idea of the cost," Elsbury told Boyer. "Currently, there is not site work related to preparing pads for development, it is simply clearing the site."