A Jacksonville-based developer hopes to continue its investment in the northwest Downtown neighborhood of LaVilla with plans to build 70 townhomes for sale.
Vestcor Companies will ask the Downtown Investment Authority at its board meeting Wednesday to donate eight parcels of vacant city-owned property on West Adams, Johnson, Lee and West Forsyth Streets to build the one- and two-bedroom LaVilla Townhomes.
Plans show two models — a one bedroom, 1½ bath and a garage, and a two-bedroom, 2½ bath with carport.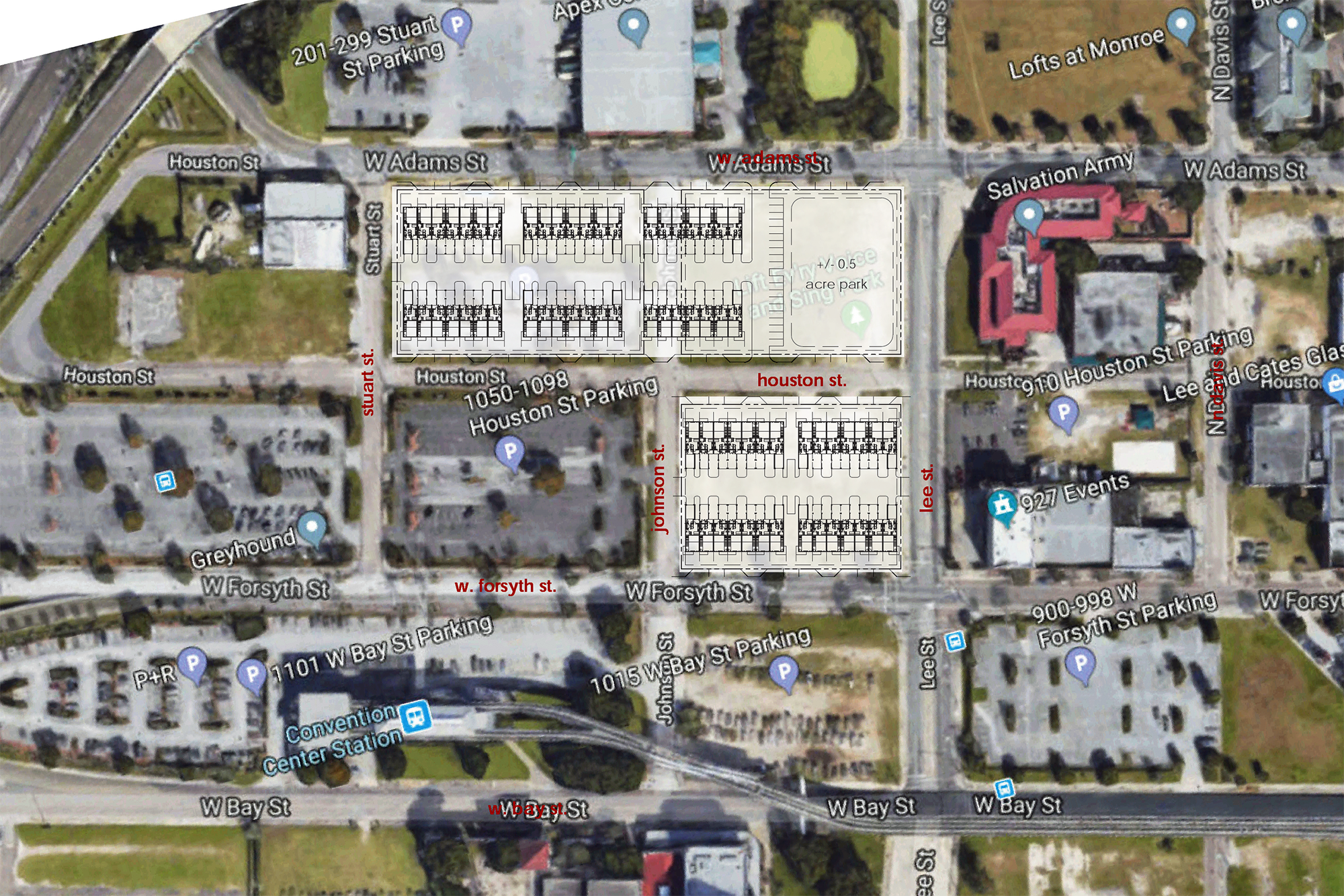 The design also lists 30 off-street parking spaces.
According to Vestcor subsidiary TVC Development Inc. President Ryan Hoover, the company is asking the DIA to donate the land to keep the final sale price for townhomes at a level the area market can sustain.
For-sale, market-rate, single-family housing is relatively untested in LaVilla, Hoover said.
"Getting the land will enable us to keep the price at about $250,000. There's really not a market to compare it to," he said.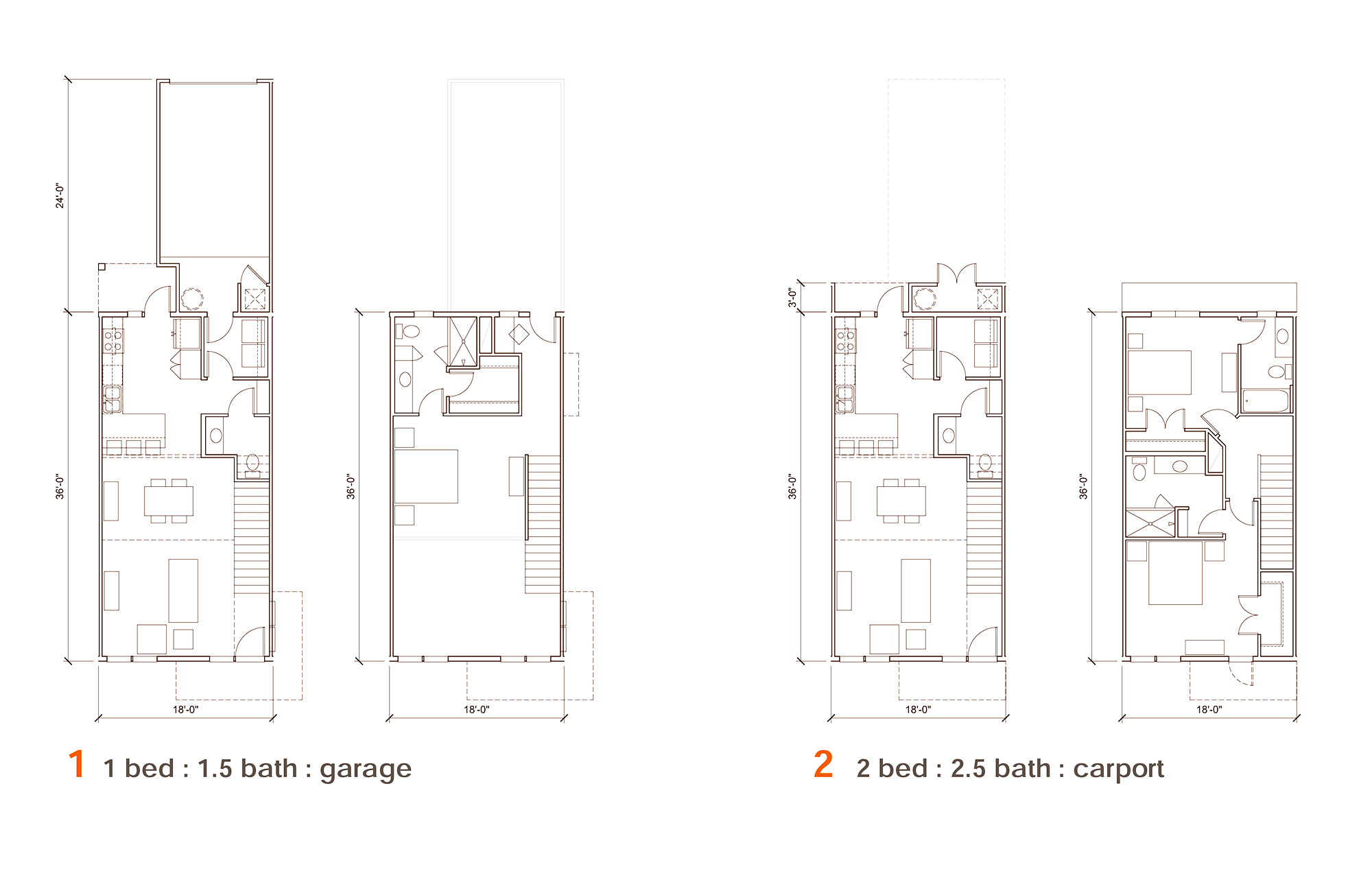 In exchange for the donation, any revenue from townhomes sold above $250,000 will be split with the city, Hoover said. If the deal goes through, Vestcor also plans to donate $100,000 to Lift Ev'ry Voice and Sing Park.
An expansion of the park, dedicated to brothers and Harlem Renaissance-era composers John Rosamond Johnson and James Weldon Johnson, and market-rate townhome development are priority components to the DIA and Jacksonville Transportation Authority redevelopment plan for LaVilla released in April.
A letter sent from Vestcor's attorney to interim DIA CEO Brian Hughes states the developer would pay $100 for the property title transfer upon closing.
If the deal is completed, Hoover said Vestcor hopes to break ground on the project by year-end.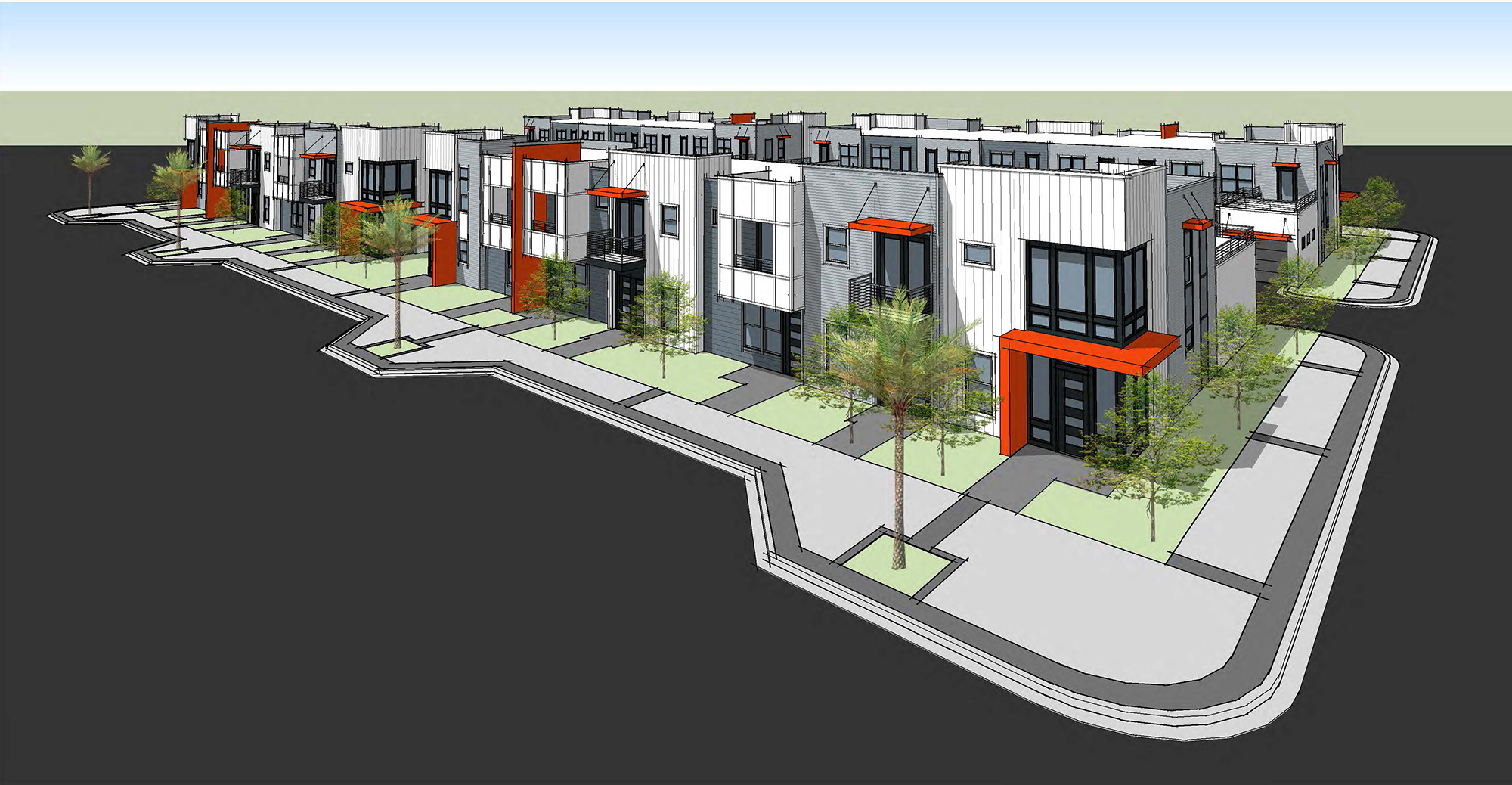 The townhomes would add to Vestcor's growing slate of affordable and workforce housing projects in LaVilla — the 108-unit Lofts at Monroe at 906 W. Monroe St. that opened in December; the affordable/workforce housing complex Lofts at Jefferson Station,which broke ground in October; and the Lofts at LaVilla, Vestcor's first apartment project in the area.
The developer also received conceptual design approval last week from the Downtown Development Review Board for the Lofts at Brooklyn, a $30 million affordable/workforce housing complex along Spruce Street between Stonewall and Jackson streets.
The DIA board meets at 1 p.m. Wednesday in the Lynwood Roberts Room on the first floor at City Hall, 117 W. Duval St.