A map of The District development shows a traffic roundabout will greet visitors as they enter the community from Prudential Drive on the west.
The District is a $600 million, 32-acre mixed-use development on the Downtown Jacksonville Southbank. It's owned by Peter Rummell and Michael Munz through Elements Development of Jacksonville LLC
A map was shown at the site's Community Development District board of supervisors meeting Monday.
William Schilling Jr., design engineer for The District's CDD, said the layout design is about 30% complete but indicates what the development eventually will look like.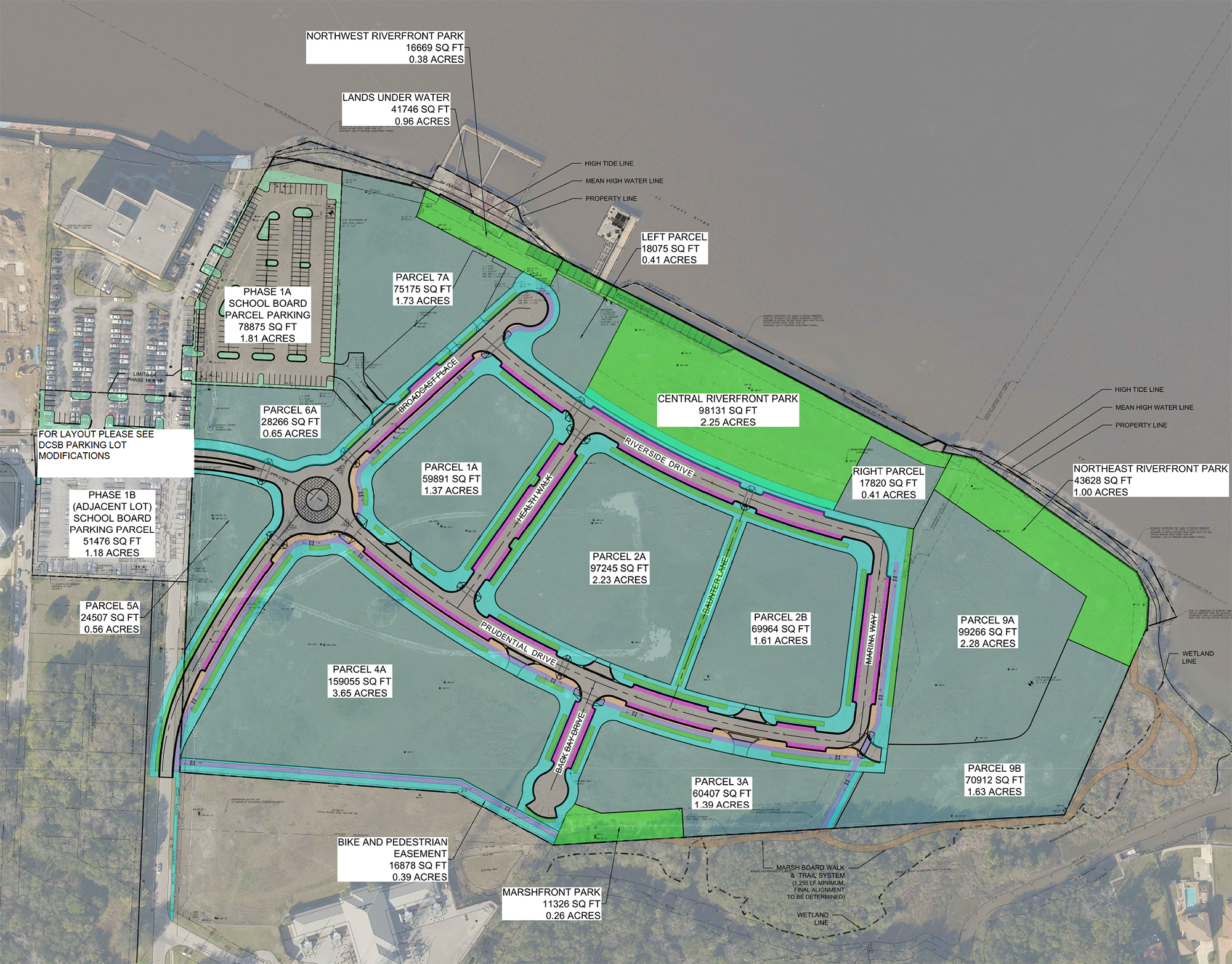 The map shows the proposed street system, including the roundabout connecting Broadcast Place and Prudential Drive.
Phase one construction will include work on a new 220-space Duval County School Board Building parking lot and improvements to Prudential Drive.
The site layout shows the second phase, detailing the size and location of 12 developable parcels on the site.
The District is expected to feature 1,170 residential units for sale or lease; 200,000 square feet of office space; and more than 200,000 square feet designated for retail use. A hotel and riverfront bars and restaurants also are planned.
In addition, 3.63 acres are designated as riverfront parkland and 0.26 acres are shown on the southern edge for a marshfront park.
Parkland lines most of the riverfront, dominated by a 2.25-acre central riverfront park.
It also shows the location of bicycle and pedestrian easements and a marsh boardwalk and trail system.
The development is planned for completion in 2022.