As the Wildlight master-planned community continues developing in Nassau County, three health care providers have staked a claim within a mile of each other.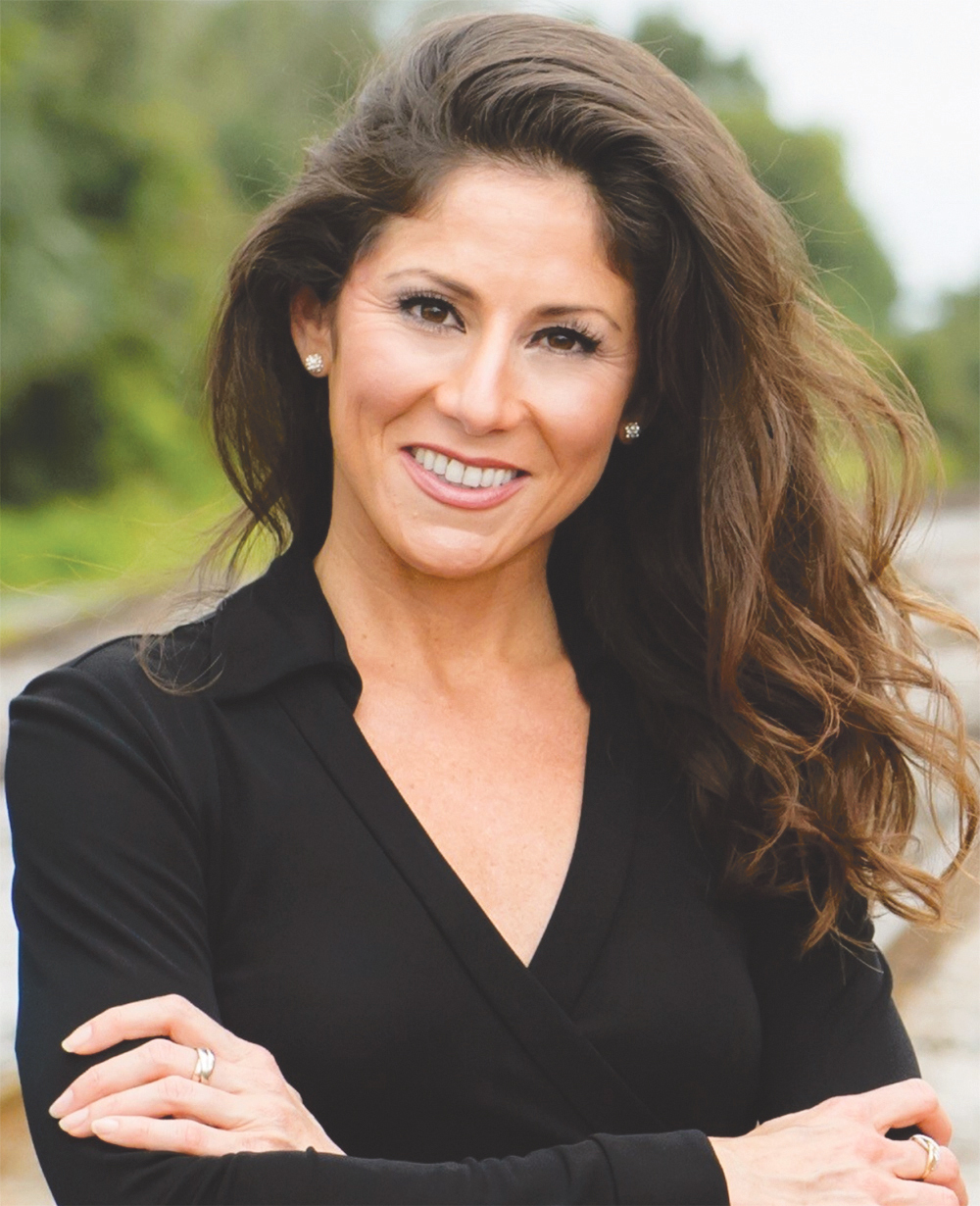 Laura DiBella, former executive director of Nassau County's Economic Development Board, envisioned the health care development along Florida A1A nearby and in Wildlight.
"It's remarkable how it's all evolved," said DiBella, who left her position this month to become executive director at the Florida Harbor Pilots Association. "I couldn't have dreamt it up better." 
Site development for the 23,000-acre Wildlight community began in 2016.  Its first phase, 260 acres, includes 1,000 homes along with commercial, office and retail development. When fully built-out, which could take decades, Wildlight could comprise 24,000 homes.
UF Health was the first to move into the development.
In 2017, UF Health and the University of Florida were selected to join developer Raydient Places + Properties in a "strategic health alliance."
Part of that alliance means the construction of a YMCA, rehabilitation center and an ambulatory care center with primary care, urgent care and several specialties. 
The ambulatory care center will open Dec. 6. The YMCA and rehab center will open in the summer. 
"Here's an opportunity to engage with a community from the ground up, and think about how it's built, what its relationship with health care is going to be," said UF Health Jacksonville CEO Leon Haley. "It's rare that you get an opportunity to partner with somebody from the beginning."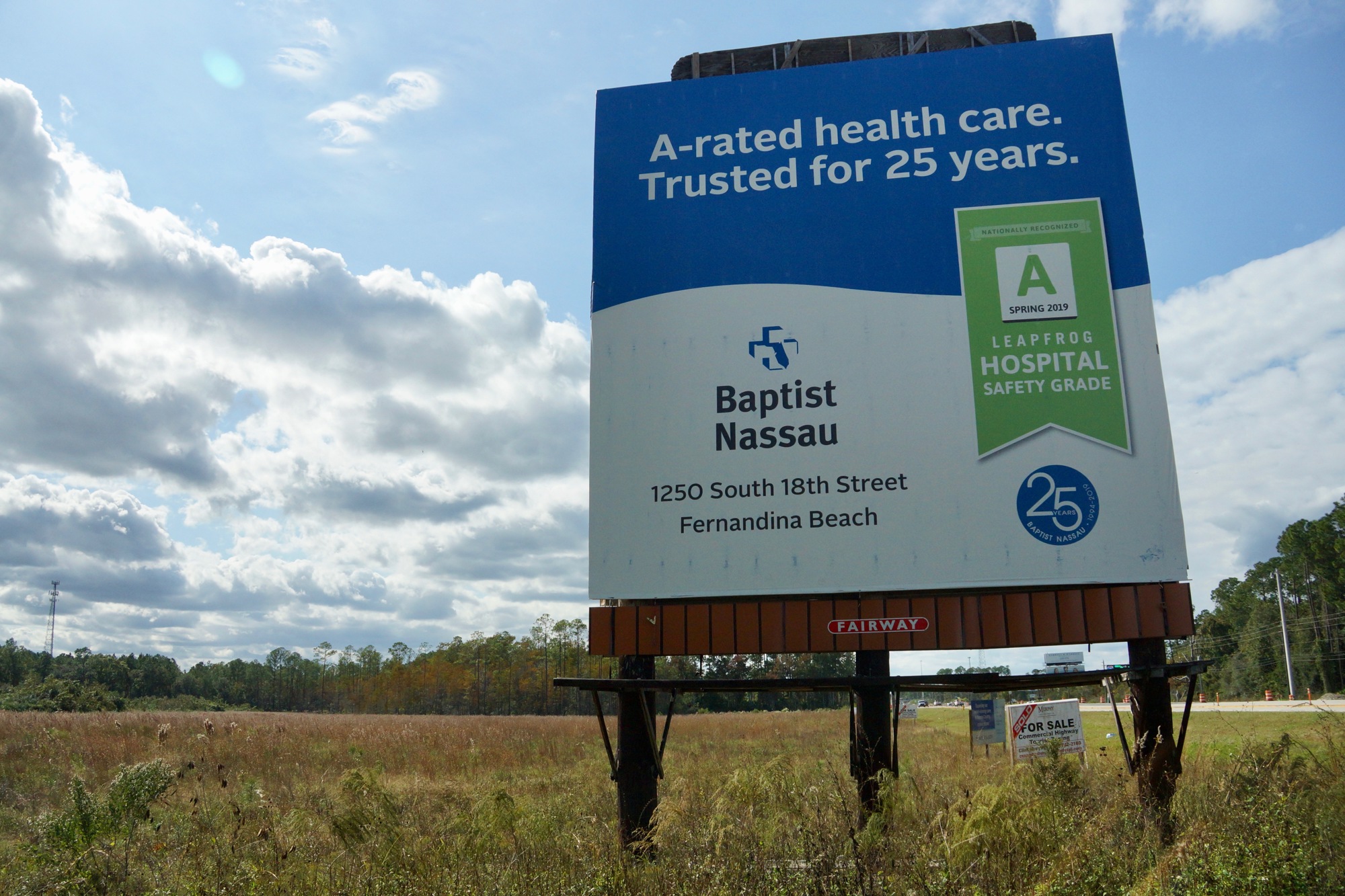 Baptist Health, which also submitted a bid to become the community's strategic health partner, purchased 24.6 acres in May. It plans to build an emergency center, helipad and a 30,000-square-foot retail office building.
Soon after Baptist Health expressed interest in moving into the area, DiBella said HCA came to her looking for more information about the market. 
"They're really looking for what's the appetite of the market, what are the rooftops that are coming, who else is looking here and what are the business opportunities," she said. "They came to us and said we need some convincing here. We need to know what is coming up for Nassau County."
In July, HCA was convinced. It purchased 55.28 acres at northeast Interstate 95 and Florida A1A, just down the road from Wildlight. It has yet to announce its plans for the property, but DiBella said she thinks the company plans either to build a free-standing ER with room to add a patient tower later or immediately build a full-service hospital. 
"It will allow us to establish a future presence in Nassau County and to align with the planned growth in the region," said Bradley Talbert, CEO of Memorial Hospital, in a statement in September.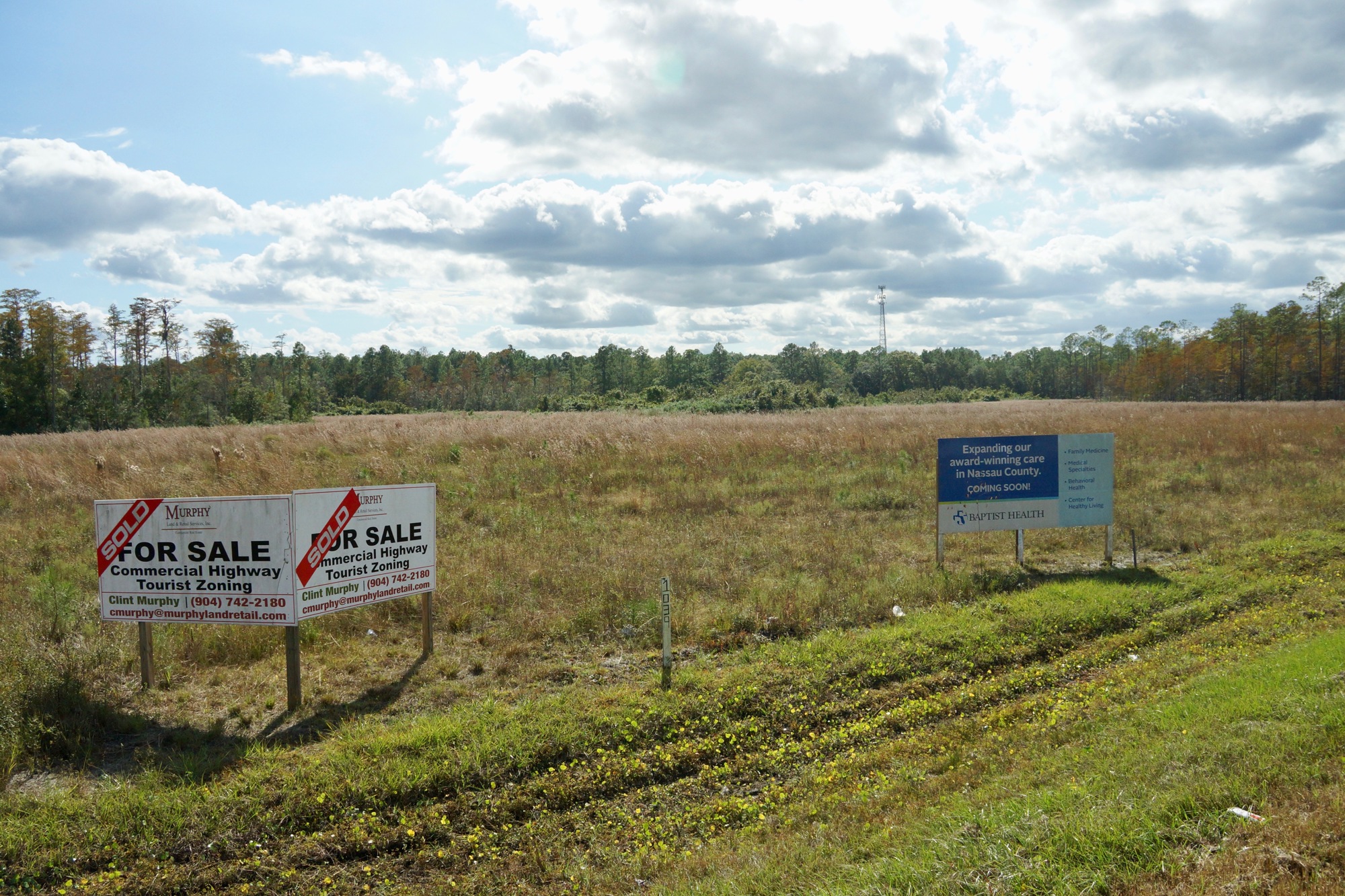 "We have served many Nassau County residents for 50 years and look forward to being a part of the Nassau County community in the near future."
DiBella said in addition to the three systems that bought land, a few more have been looking.
Haley said UF Health isn't worried about competition from other health care providers nearby, but said they may be coming in prematurely. 
"The community is still growing and developing," Haley said. "It isn't mature enough yet to have these three systems kind of all on top of each other. We want to make sure we're offering the right values."
DiBella said the three providers will offer different types of medical services, and she hopes they will cooperate rather than compete.
Because health care systems typically open facilities for the long term, DiBella said the three providers send a signal to developers from other industries that the area is a good investment.
"If all three are going there – even if they can walk to each other's offices and facilities once they're all built and stare into each others windows – then maybe you should want to be here too," DiBella said. "Because things are going to be pretty good for quite some time here."