Mayo Clinic announced Tuesday it would be the first facility in North America to incorporate carbon ion therapy into its cancer treatment offerings. 
Mayo Clinic will partner with Hitachi Ltd. to bring the carbon ion technology to the Mayo Clinic's Jacksonville campus. The technology is not yet Food and Drug Administration approved, but Mayo and Hitachi are working toward that. 
Carbon ion therapy is used to treat cancers that may be resistant to proton beam therapy. It's a similar technology in that it can destroy cancer cells without damaging surrounding healthy tissue. Carbon ions are 12 times the weight and size of proton ions, making them more destructive to cancer cells. 
The treatment will be part of Mayo's recently announced $233 million integrated oncology facility, to be completed in 2022, and ready for patients in 2023. Proton therapy will be available by 2025. Carbon ion therapy will be available at the facility sometime after that.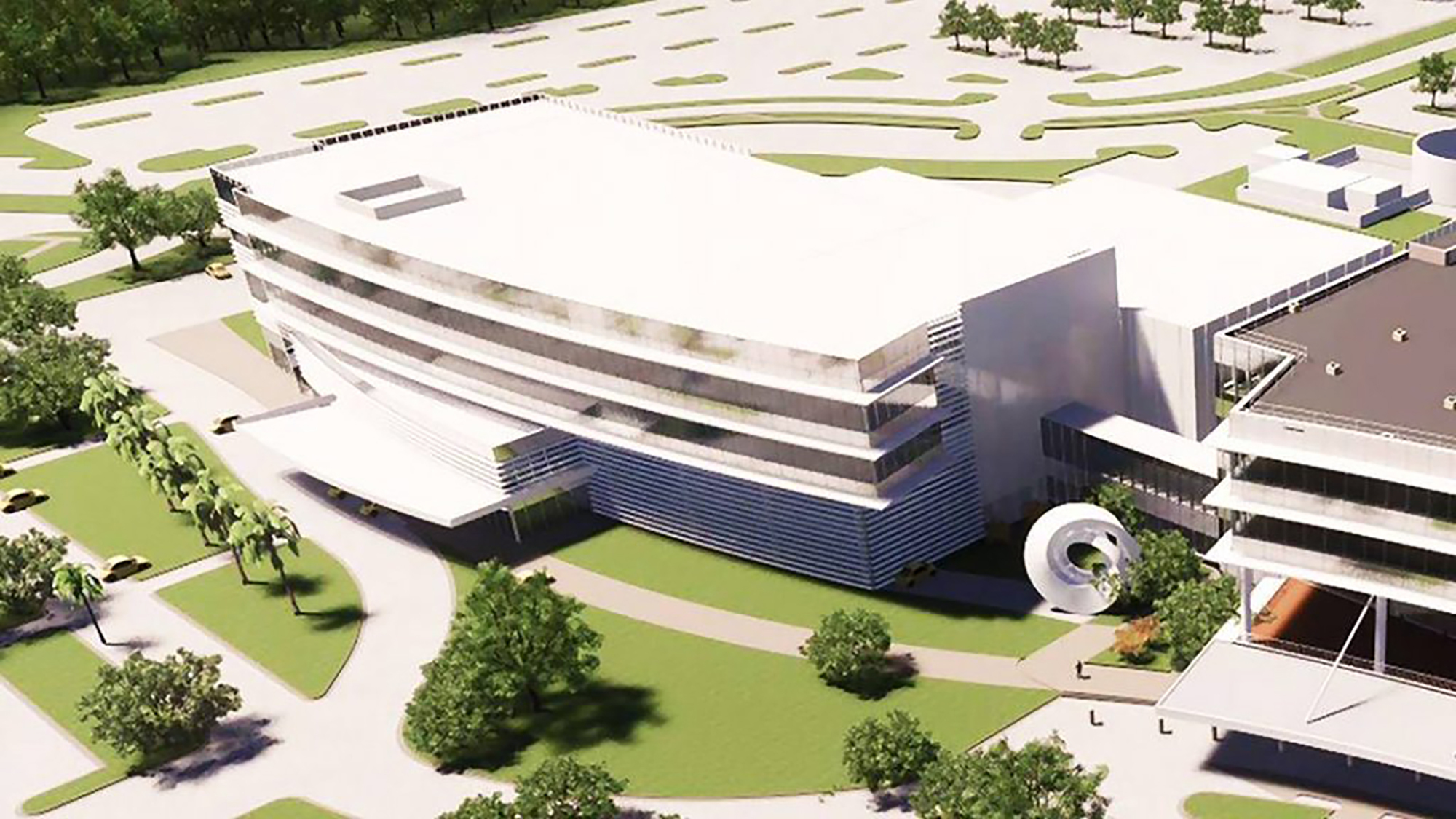 "Making new and innovative treatments available to patients with serious or complex health care needs is part of our DNA at Mayo Clinic," said Kent Thielen, CEO of Mayo Clinic Florida. "We are proud to build on our long-standing relationship with Hitachi to make carbon ion therapy available to patients who will benefit from this technology." 
Introducing carbon ion therapy is part of ongoing efforts to use heavy particle therapies and the result of a long-time collaboration with Hitachi. 
The technology, in an outdated form, was used in the United States up until the 1990s. It is used in Europe and Asia and is "shown to have promise," according to a news release.
Mayor Lenny Curry, who spoke at the event announcing the project Tuesday, said the Mayo Clinic has made a significant impact on Jacksonville and will continue to do so with the addition of carbon ion therapy.
"Over the years our city has earned a reputation as a leader in the health and life sciences sector, in no small part because of the Mayo Clinic," Curry said. "We're one of three U.S. cities who can claim the prestigious Mayo name, and their presence here is growing ... Today's announcement will only further enhance that reputation for both Mayo and Jacksonville."