The Jacksonville Port Authority and SSA Marine broke ground Friday for a container terminal expansion at the port's Blount Island Marine Terminal.
The SSA Jacksonville Container Terminal is an expansion of SSA's current lease at Blount Island and includes $238.7 million in infrastructure and equipment upgrades.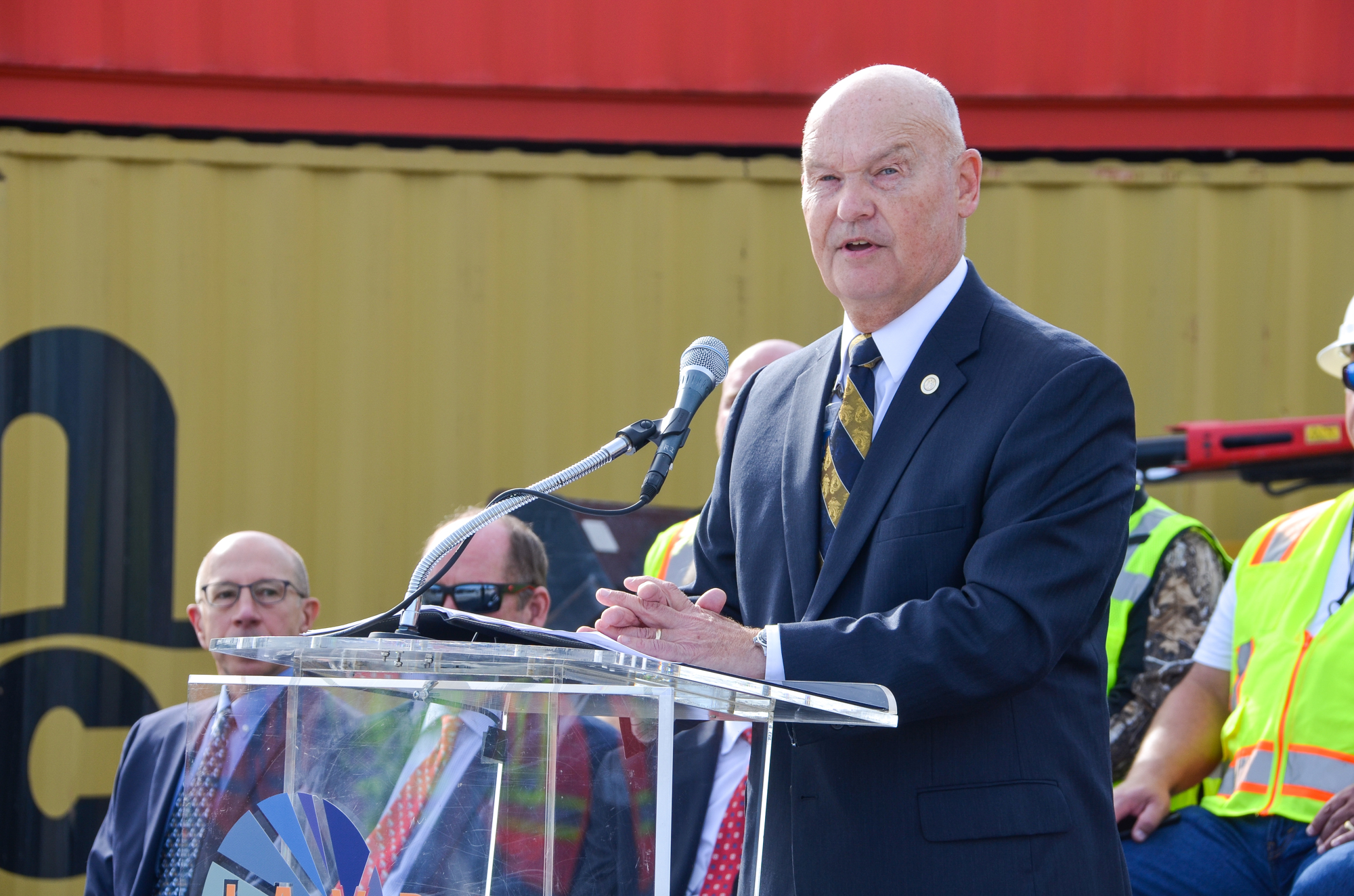 The SSA Jacksonville Container Terminal is a public-private partnership between JaxPort and SSA Marine, with more than 65% of the landside improvements being funded by SSA.
During the groundbreaking ceremony, U.S. Department of Transportation Maritime Administrator Rear Adm. Mark Buzby formally presented JaxPort with a previously awarded $20 million grant from the U.S. Department of Transportation. The grant will fund terminal enhancements that will allow the facility to accommodate more containers.
"There is no doubt about it, Jacksonville's port is on the rise," said SSA Marine Vice President of Project Engineering and Implementation Ari Steinberg in a news release.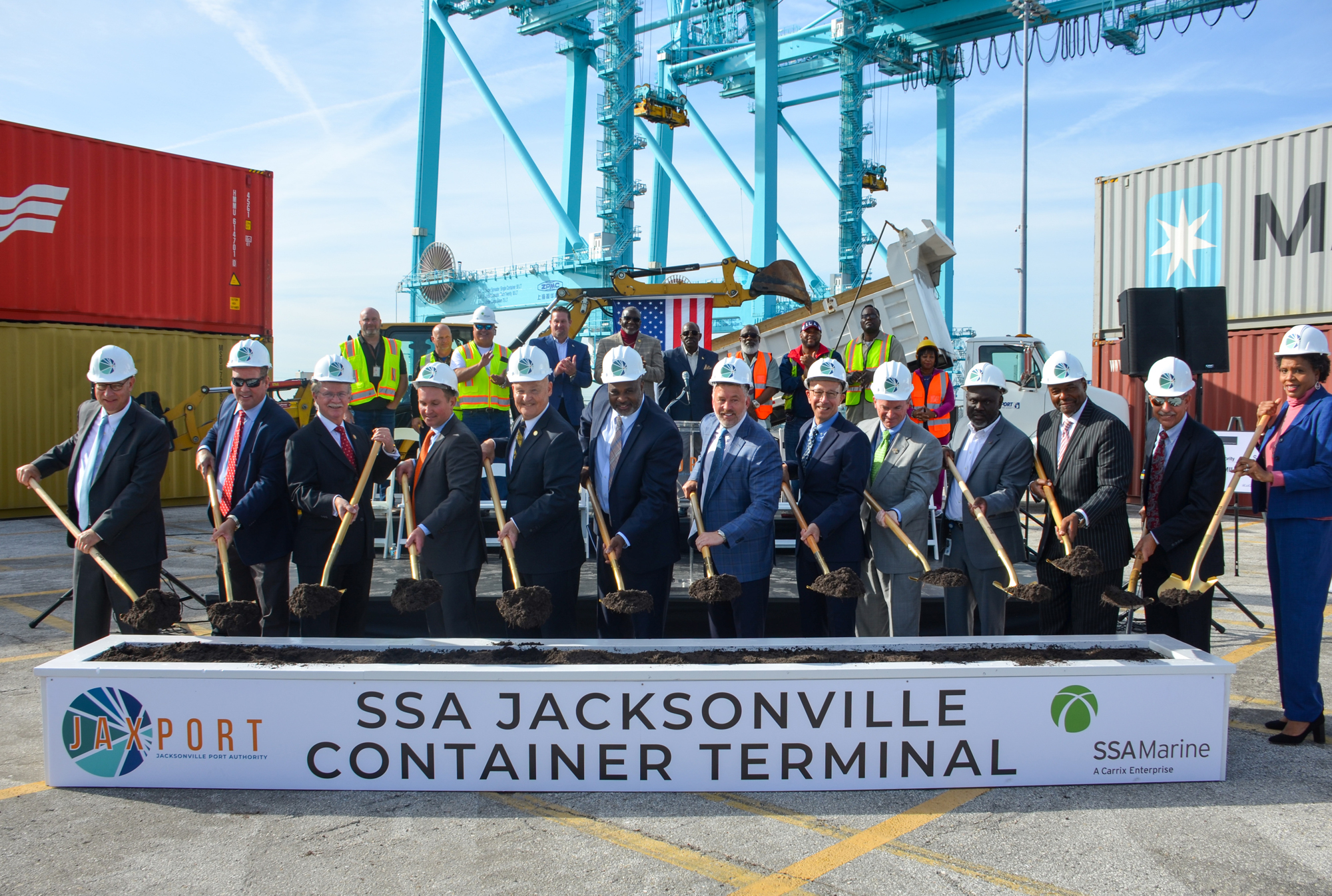 "This public-private partnership enables SSA to provide a world-class facility for our customers while investing in Northeast Florida—a community in which we have proudly served for more than four decades."
JaxPort also is working on a harbor deepening project to dredge an 11-mile stretch of the St. Johns River from the Atlantic Ocean to Blount Island to accommodate larger ships.
The new depth of 47 feet can accommodate the post-Panamax ships from Asia passing through the recently enlarged Panama Canal.
JaxPort said the deepening project is ahead of schedule and could be completed by 2023, based on continued funding, to coincide with the SSA expansion.