There's a reason why Scot Ackerman is the first doctor in the country to bring proton therapy to a physician-owned, private practice setting. 
The systems aren't inexpensive, especially for a physician-owned facility, like the Ackerman Cancer Center. 
Ackerman's proton therapy system, which opened in 2015, cost $30 million. He plans to add a second machine with pencil beam scanning by 2021. 
Jacksonville allergist Sunil Joshi said Ackerman's success as a private practitioner comes from taking risks to get what he feels his patients need.
"That's the thing that physicians typically don't do, but other entrepreneurs do, is take the risk and he does a great job with that," said Joshi, Ackerman's friend and a private practitioner. "That's the kind of thing I want to do more of in my practice."
Having the freedom to take those risks is one of the reasons Ackerman started his private practice in 1997. 
In the winter of 1987, Ackerman came to Jacksonville from New York. He left freezing rain for warm temperatures and "the most beautiful hospital" he'd ever seen: St. Vincent's Hospital in Riverside.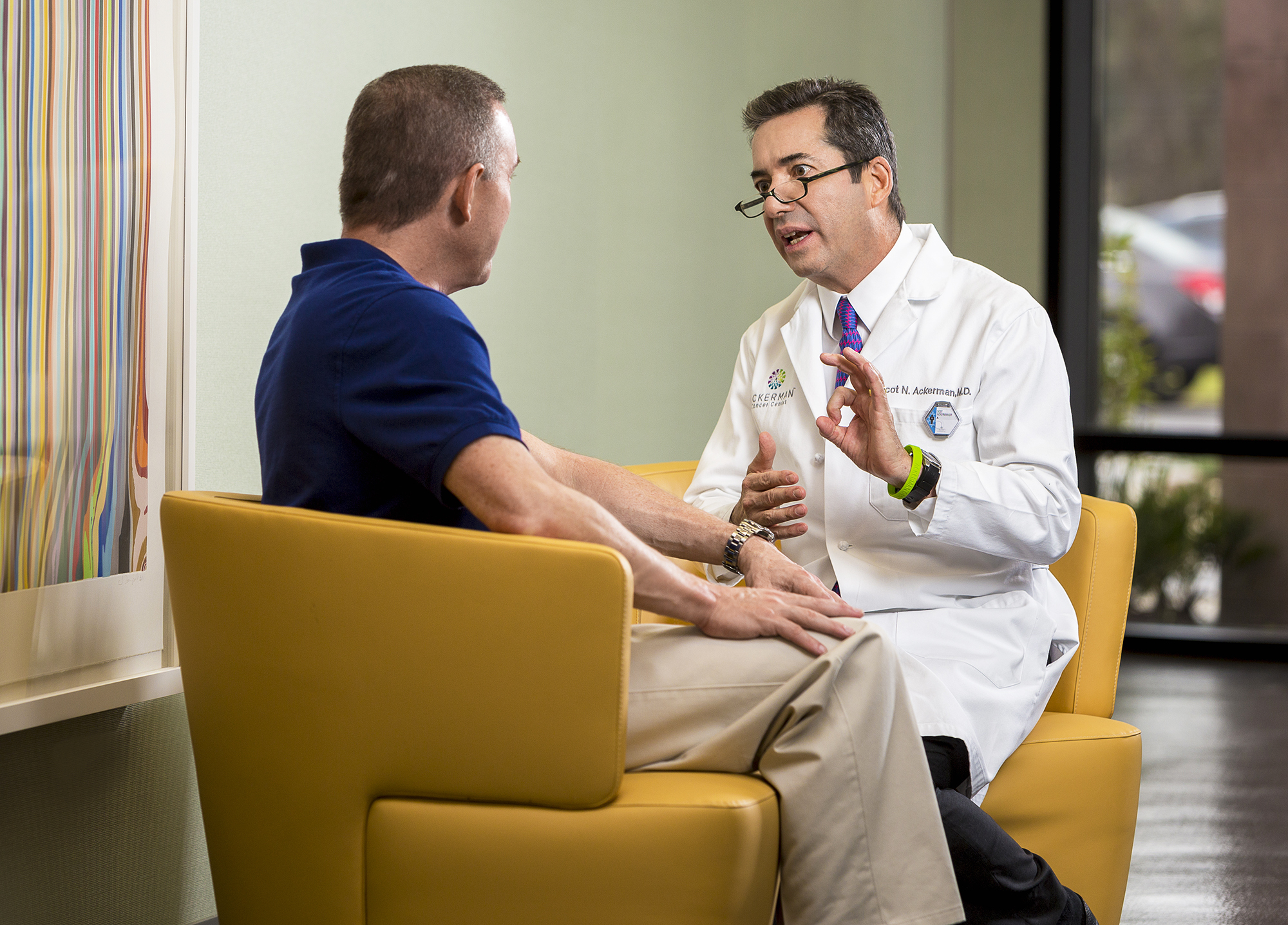 He came to town to interview for a job, and he didn't take long to decide he wanted to stay. In addition to the cold weather, the Northeast was "saturated" with doctors in the 1980s – another reason why he wasn't keen on staying. 
The visit to St. Vincent's in the Riverside area was pivotal.
"I walked outside onto the river. There are palm trees. The river was kind of flat and still that night," Ackerman said. "I didn't wear a coat and I said, 'This is for me. This is where I want to be.' And so that was it." 
Ackerman started at the hospital in 1988 as a radiation oncologist. St. Vincent's had just acquired Riverside Hospital, which is where the Publix Super Markets-anchored shopping center sits on Riverside Avenue. 
To compete with the area growth of HCA Healthcare, St. Vincent's and Baptist Health merged in 1995. The combined company cut funding throughout the system, Ackerman said. 
That meant some departments, like radiation oncology, weren't getting what he thought was needed to provide the best care to patients. 
"I felt like I didn't have the ability to really develop kick-ass radiation practices like I wanted to," Ackerman said.
"I mean, that was my life goal when I decided I wanted to go into radiation oncology. My goal was to provide high-quality, patient-centered care. I just felt that it was cumbersome to do within the institutional setting," he said.
In 1997, Ackerman left his job as chief of radiation oncology at Baptist St. Vincent's and opened First Coast Oncology, allowing him to practice the way he wanted. The St. Vincent's and Baptist Health merger was called off in 2000.
"I would be unencumbered by committees and hospital administrators to identify and purchase equipment that's required to provide the level of care that I want, that I'd be proud of, to take care of my patients," he said.
First Coast Oncology later became Ackerman Cancer Center. It's in Mandarin along San Jose Boulevard, south of Interstate 295. He opened a second location in 1998 on Amelia Island.
Ackerman Cancer Center has about 100 employees, including six doctors, across its two locations. The practice gets referrals from other area specialists.
Because it only treats patients with radiation, Ackerman Cancer Center refers patients to other oncologists who perform chemotherapy or surgery. 
Ackerman said being an independent facility benefits his patients because he has the freedom to work with area hospitals. His practice is about collaboration rather than competition with other providers that tend to be vertically integrated. 
"We don't have that luxury of having this built-in silo. But what we do have is independence, which allows us to work with all of them and being in sync and working with all of them has helped us to grow," Ackerman said.
Jennifer Maggiore worked at Ackerman Cancer Center for 17 years in patient services before becoming executive director of the National Association of Proton Therapy in August.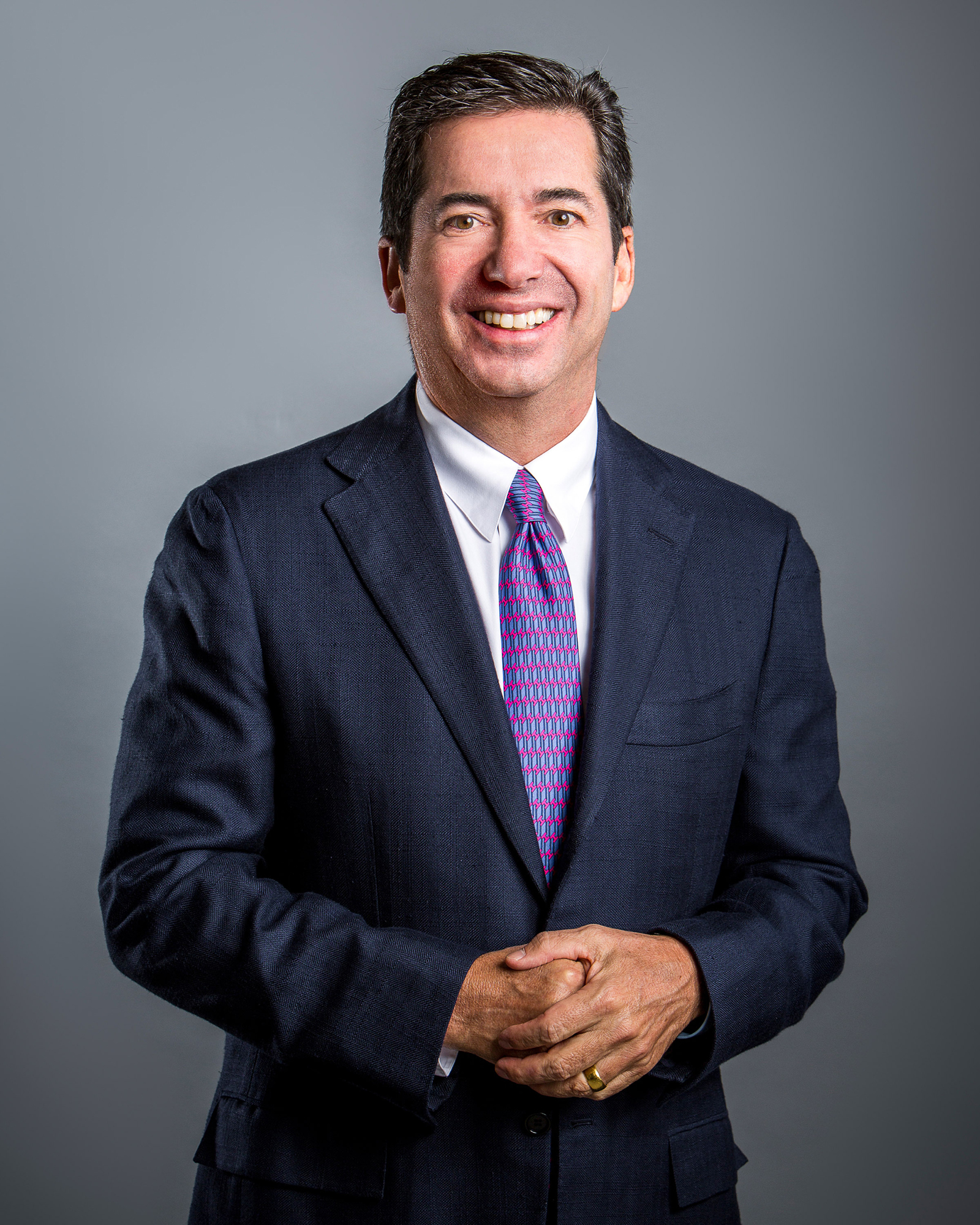 She said it's becoming rare to see physicians own their practices, and more uncommon for those practices to incorporate technology like proton therapy.
"There's not as many physicians that have the drive and passion to really put that technology in because it is a costly investment. So it's easier if you're part of the capital of a hospital," Maggiore said.
"There's not many who are as creative or bold as Dr. Ackerman," she said. 
UF Health Proton Therapy Institute, a nonprofit academic health care center, has the area's largest proton therapy center with four proton systems.
Mayo Clinic, a nonprofit system, announced this year it would add a proton beam to its Jacksonville campus by 2023.
In August, Ackerman was appointed to the Florida Board of Medicine by Gov. Ron DeSantis. The board oversees the quality of medical care in the state. 
"I feel really good about that," he said. "It's just a natural progression. It reaffirms that what I've been doing in the past has been perceived as valuable and helpful to people."
As for the future of his practice, Ackerman, 61, said not much will change.
"I just want to continue to see our practice do well," Ackerman said. "We're not looking to grow much. We're just looking to continue to provide patient-focused, patient-centered quality care to cancer patients. I'm just going to do what I'm doing."