Wednesday was an unusual day at the Maxwell House coffee plant in Jacksonville.
The facility along East Bay Street Downtown roasts, grinds and packages all of the brand's coffee products that are sold worldwide and customarily operates three shifts around the clock every day.
On Wednesday, the production line was shut down for about three hours so that about 100 employees could gather in the cafeteria to assemble packaged meals for Rise Against Hunger, an international hunger relief organization that supports the United Nations sustainable development goals.
The Maxwell House employees were joined for the project by members of the Jacksonville Jumbo Shrimp minor league baseball team front-office staff.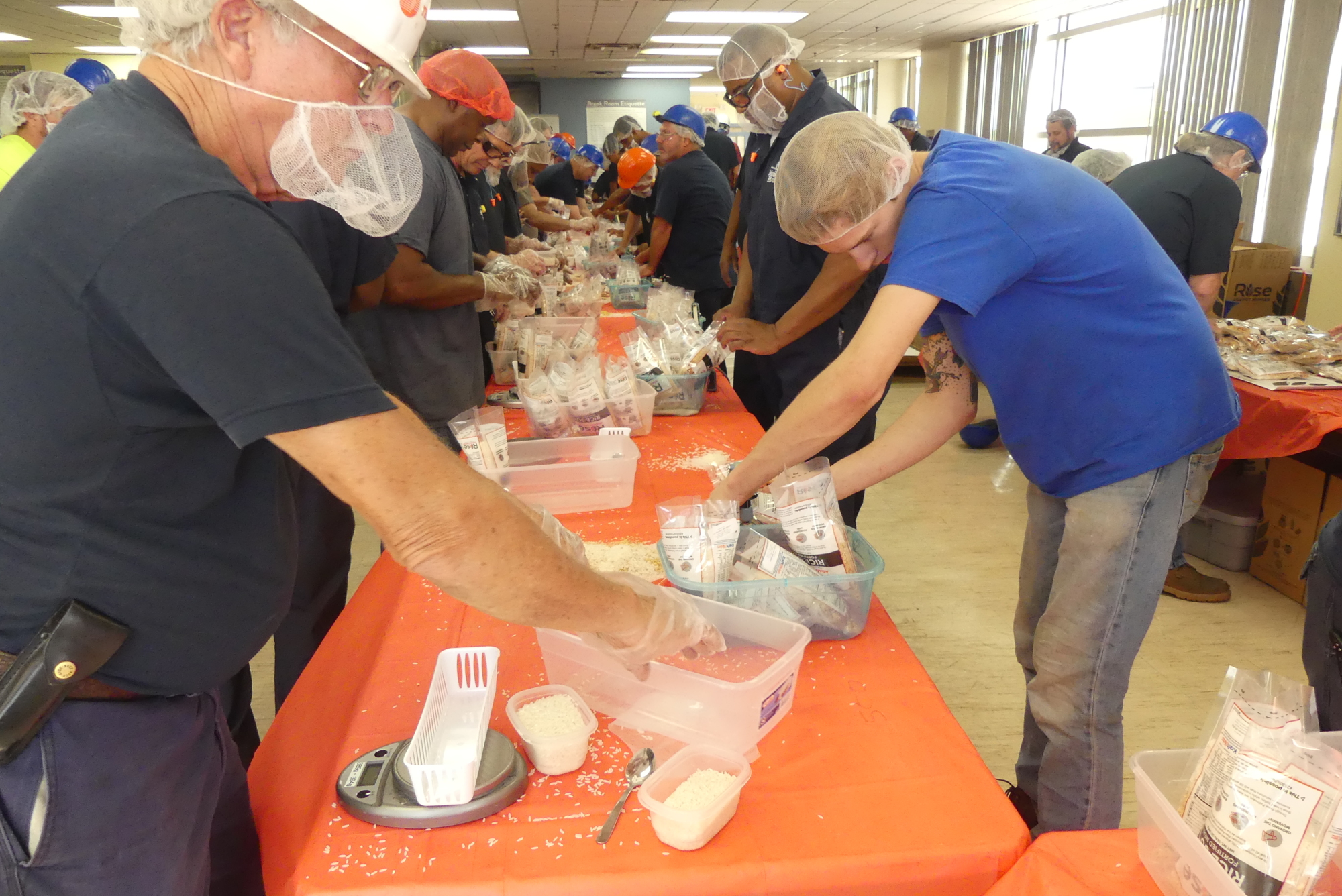 Each package will be given to children and families in need and provides six meals comprising rice, soy powder, dried vegetables and micronutrient powder developed by Kraft Heinz, Maxwell House's parent company.
Employees at the Jacksonville plant assembled about 15,000 meals annually for the past five years, but this year, the Jacksonville team decided to recognize World Food Day by packaging 50,000 meals. Their effort was part of a global initiative that packaged 1 million meals on World Food Day at 15 Kraft Heinz facilities in 10 countries.
"As one of the largest food and beverage companies in the world, Kraft Heinz is committed to doing our part to end global hunger. This employee-led initiative to pack 1 million meals in 24 hours speaks to our commitment as a company and individually as members of our communities to help eliminate food insecurity," said Kraft Heinz CEO Miguel Patricio in a news release.
"We've been planning this event since February," said Rex Mullis, Maxwell House facility maintenance planner and organizer of the Jacksonville effort.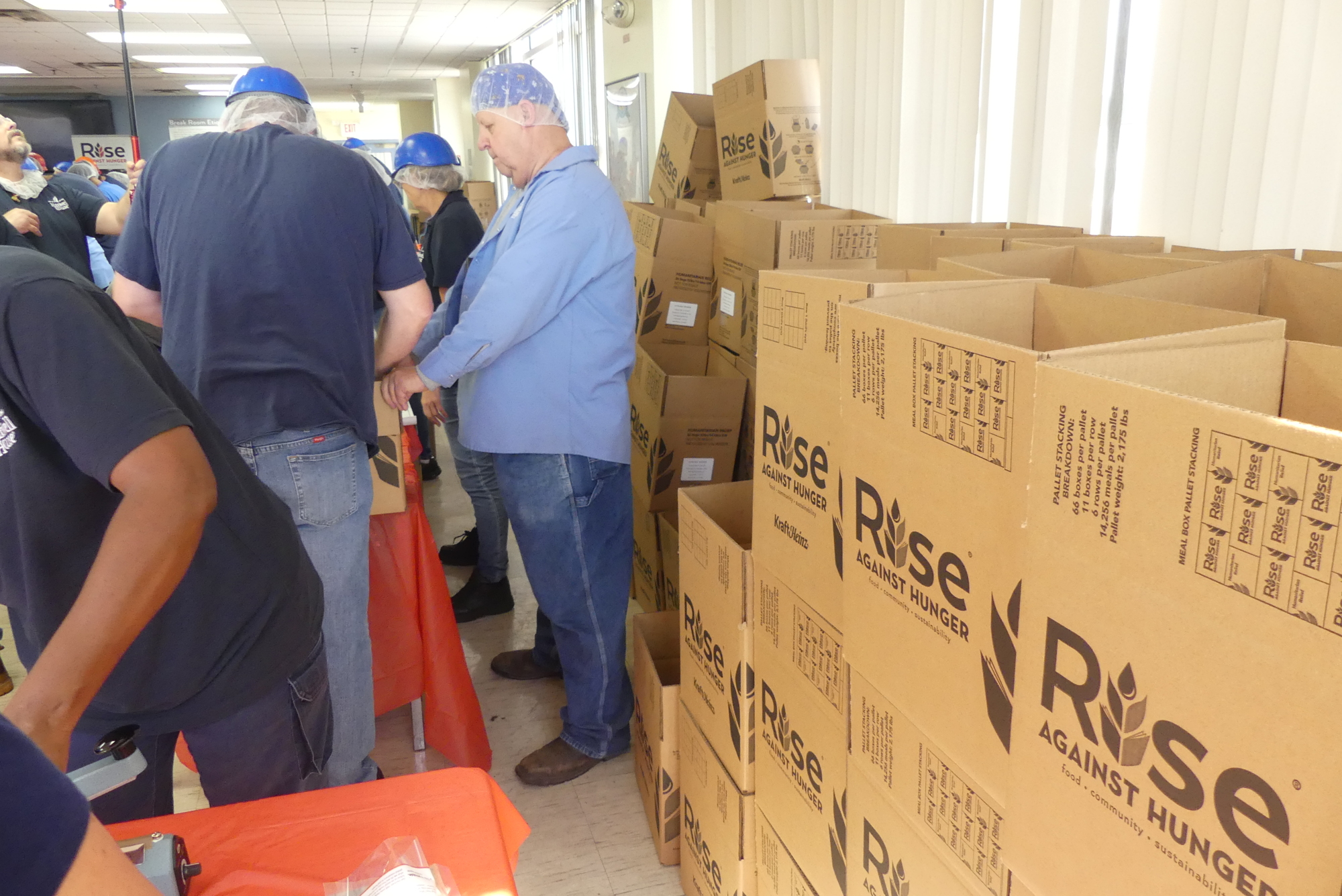 He's one of 15 Kraft Heinz mill ambassadors who work with Rise Against Hunger to visit areas where the food packages are distributed and coordinate campaigns in their communities.
"We went to Haiti last year and saw what it really does for people," Mullis said.
"When we visited a school, they told us that before Kraft Heinz started providing the meals, it was hard for the kids to learn."
Since it was founded in 1998, Rise Against Hunger has distributed nearly 500 million meals to people in need in 77 countries. The organization's goal is to eliminate hunger in the world by 2030.