The St. Johns Builders Council chose MasterCraft Builders Group as "Pick of Parade" for the 2019 St. Johns County Parade of Homes.
MasterCraft, led by founders and brothers Chris and Brad Shee, is a semicustom single-family homebuilder and community developer with offices in Fruit Cove.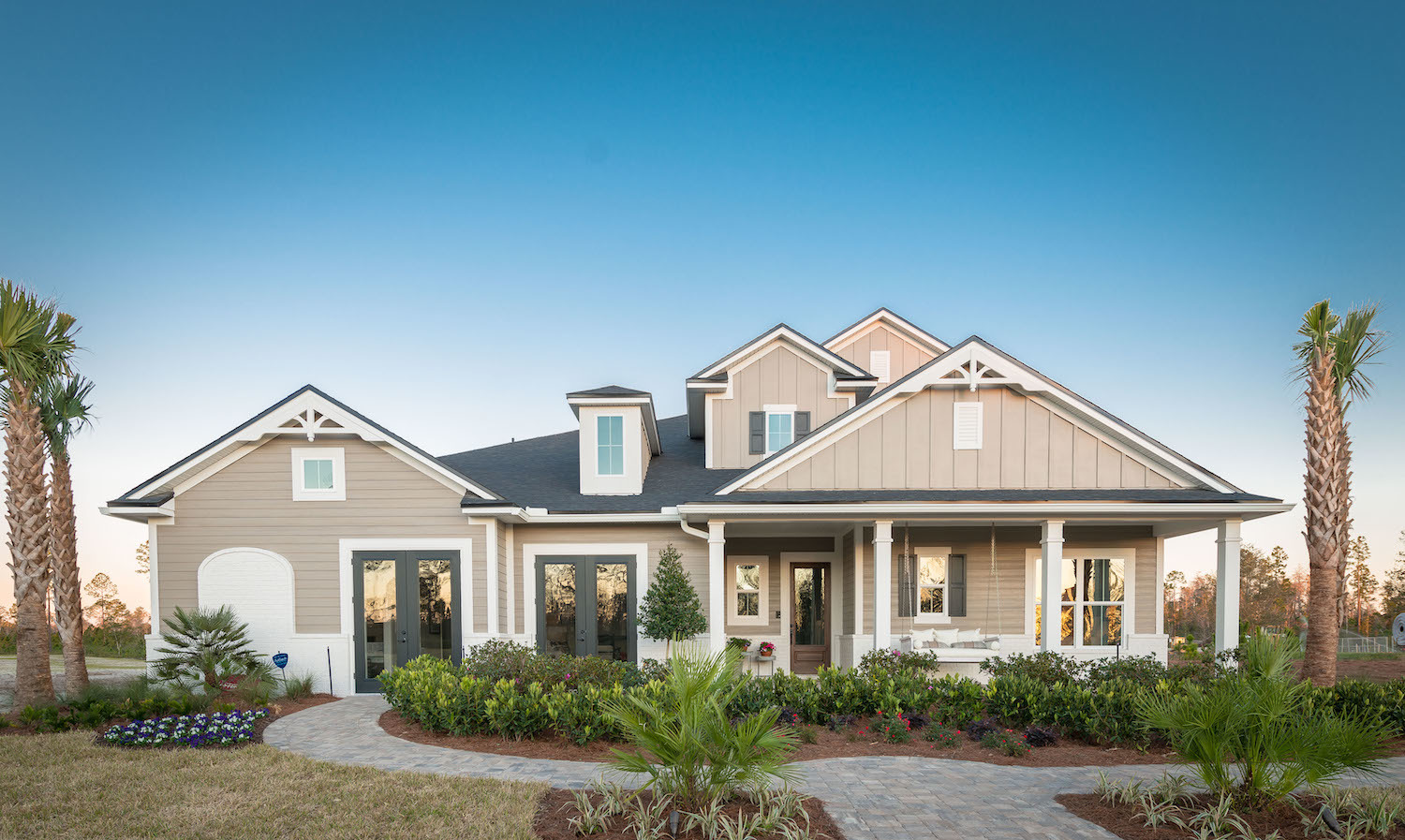 MasterCraft builds exclusively in St. Johns County.
The annual St. Johns County Parade of Homes offers public tours. It began Aug. 31 and runs through Sept. 22. The event was scheduled to end Sept. 15, but was extended because of Hurricane Dorian.
For more information, visit paradestjohns.com.
The event features 30 homes in 25 neighborhoods.
MasterCraft won the Judge's Choice "Pick of Parade," considered the best in show, for the Egret model in the master-planned community of Shearwater.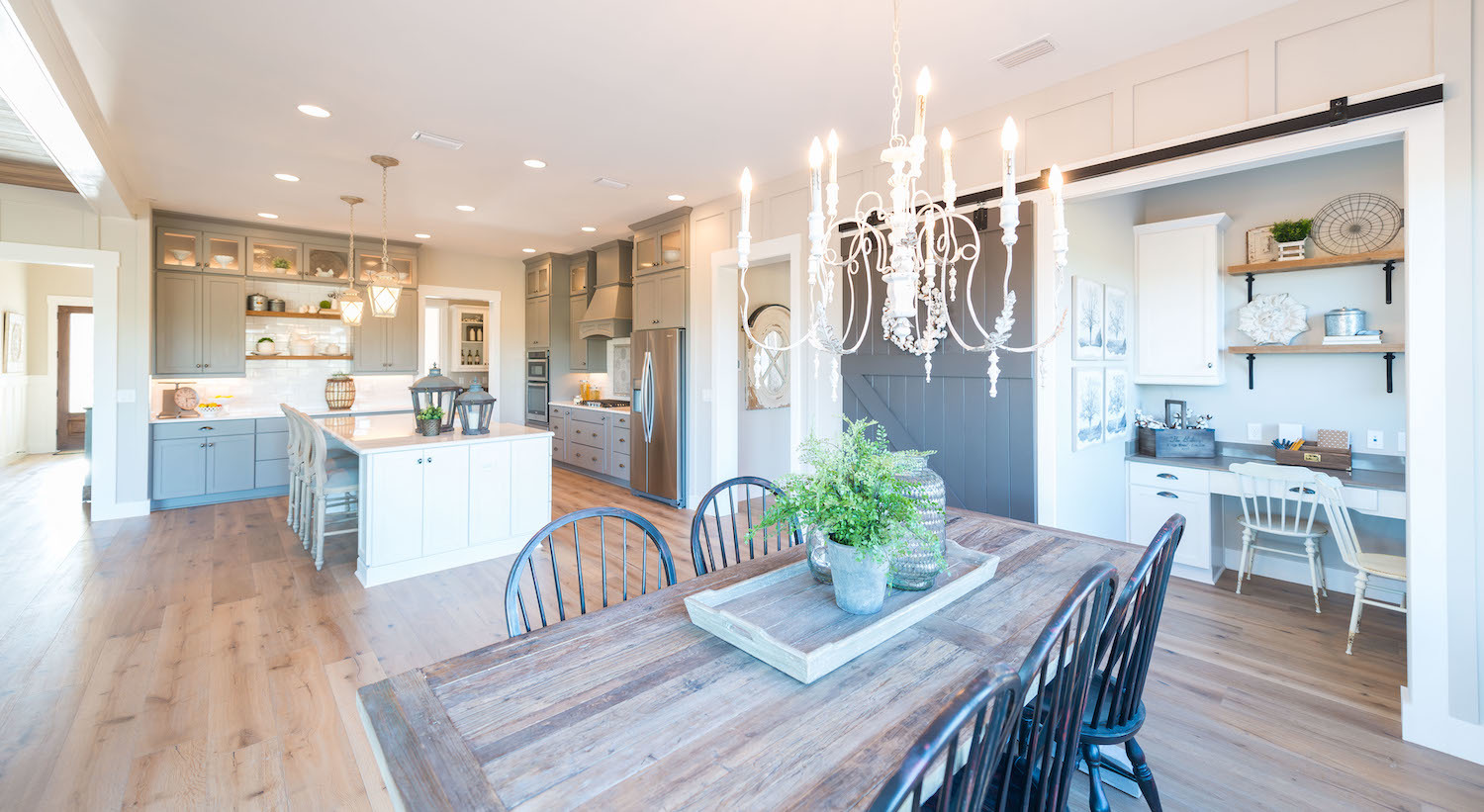 Shearwater is south of Old County Road 210 at Shearwater Parkway.
The base Egret floor plan is a 3,621-square-foot, two-story, four-bedroom, three-bath home with a three-car garage, paver driveway, tile and carpeted floors, and quartz or granite countertops.
MasterCraft Builder Group also is building in the communities of Madeira, TrailMark and Villages of Valencia.
In a related development, Chris Shee, through Heritage Development Co. of NE Florida LLC, proposes a 2,782-acre mixed-use development on both sides of Interstate 95, south of Florida 207, named Parrish Farms.
Women in Building Week starts Monday
The 2019 National Association of Home Builders Professional Women in Building Week to recognize the growth of women in the residential construction industry is Monday to Sept. 20.
The theme, "Workforce Development for Women," focuses on mentoring, tradeswomen, woman-owned businesses and technology.
The Northeast Florida Builders Association Professional Women in Building Council provides networking and educational resources to develop business management and leadership skills.
Northeast Florida women involved in the local construction industry include:
• Beth Breeding, vice president with Silverfield Development Co., with more than three decades of experience working in residential and commercial development.
• Trudy Clark, business development manager at TECO Partners Inc., responsible for expanding natural gas distribution in new residential communities in Northeast Florida.
• Toria Hale, project manager at H. Smith Inc., with experience in the real estate industry and past chair of the NEFBA PWB board.
• Julie Irvin, owner and president of Jewel Homes Inc., a residential custom builder in Northeast Florida.
• Nicole Padgett, chief administrative officer and vice president at Summit Contracting Group Inc., primarily a multifamily builder, responsible for corporate services including human resources, project administration, accounting, insurance, licensing, corporate standards, policies, documentation, recruiting, marketing, and philanthropy.
• Deryl Patterson, president at Housing Design Matters Inc., an architect specializing in cost-efficient design solutions.
• Jackie Rowland, president, CEO and structural engineer with Russell Rowland Inc., a women-owned engineering firm specializing in the design of residential and commercial structures.
• Julie Schafer, project manager at Aurora Builders Inc., responsible for all phases of the construction process for the Northeast Florida residential custom builder. Schafer is the current chair of the Professional Women in Building Council.