Two analysts upgraded their outlook for Fidelity National Information Services Inc., or FIS, after the Jacksonville-based bank technology company's recent $43 billion acquisition of payment technology company Worldpay Inc.
Robert W. Baird analyst David Koning designated FIS as a "fresh pick" Monday, saying the stock, which ended last week at $130.88, could reach $142 to $150 at the end of this year.
Koning also said the stock could reach $165 in 12 months.
KeyBanc Capital Markets analyst Josh Beck recently set a $175 target for the stock as he upgraded FIS from "sector weight" to "overweight."
Both analysts expect positive impacts from the Worldpay deal.
FIS matches the description of Project Sharp, a code-named international services company that was approved for incentives by Jacksonville City Council to develop a $145 million corporate headquarters along Riverside Avenue and create 500 jobs.
The city and company have not confirmed the identity of Sharp, although Florida Gov. Ron DeSantis said at a Monday news conference about the financial technology industry that the FIS was working on a Jacksonville expansion.
Black Knight buys pricing tech firm
Jacksonville-based mortgage technology company Black Knight Inc. last week said it acquired Compass Analytics, a San Francisco-based company that provides pricing and valuation technology for loan officers and capital markets professionals.
Terms of the deal were not announced.
"This acquisition will give us the opportunity to bring clients new and useful tools to improve risk management, gain deeper insight for smarter decision-making, and identify best-execution strategies," Black Knight CEO Anthony Jabbour said in a news release.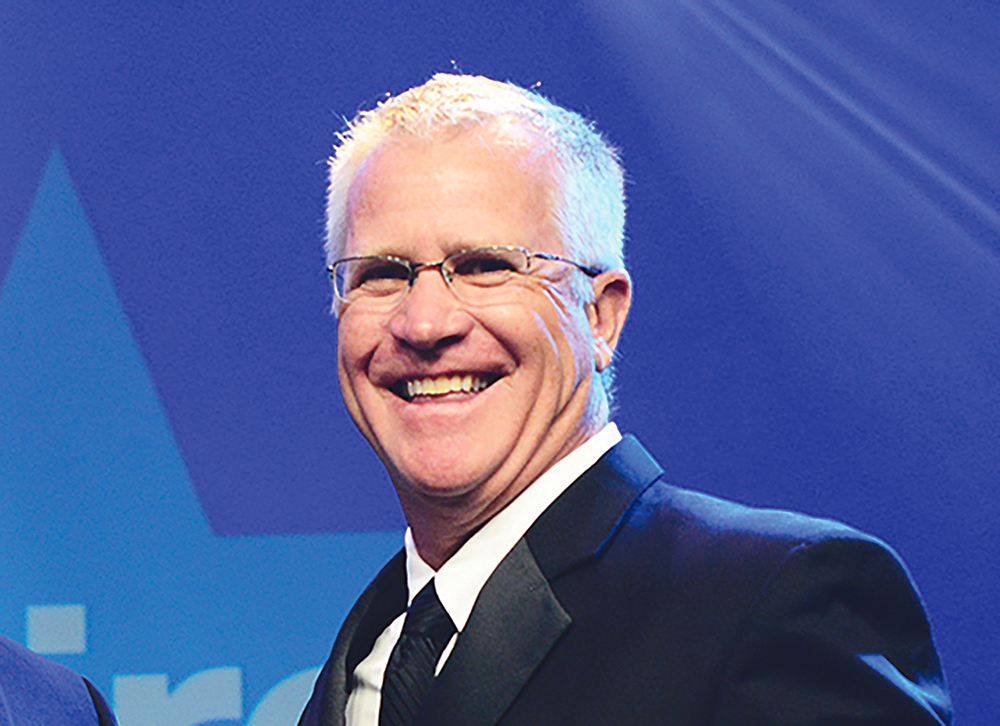 Accident, freight volume lower Landstar outlook
Landstar System Inc. already was projecting third-quarter results to be lower than last year but when CEO Jim Gattoni spoke at an investor conference last week, he said the Jacksonville-based trucking company now is expecting earnings even less than it first predicted.
One reason for the lower forecast is reduced revenue in a difficult market. However, Gattoni said an accident involving a Landstar truck also likely will impact its earnings.
"We had a very tragic accident over the weekend," he said. 
"We did not project for that. You don't project for accidents of that size in the quarter."
Gattoni did not give details on the accident and searches of news sites did not show reports of an incident involving a Landstar truck.
Landstar does not employ drivers. It contracts with drivers who own their trucks to haul freight, and the accident involved a contracted driver.
Gattoni said Landstar is self-insured for up to $5 million per accident and hinted its liability may be that high.
Landstar had been projecting third-quarter earnings of $1.48 to $1.54 a share, down from $1.63 in the third quarter of 2018, and said it now is forecasting earnings below that range.
Landstar's stock fell $4.39 to $113.19 last Thursday after the company announced the lower forecast.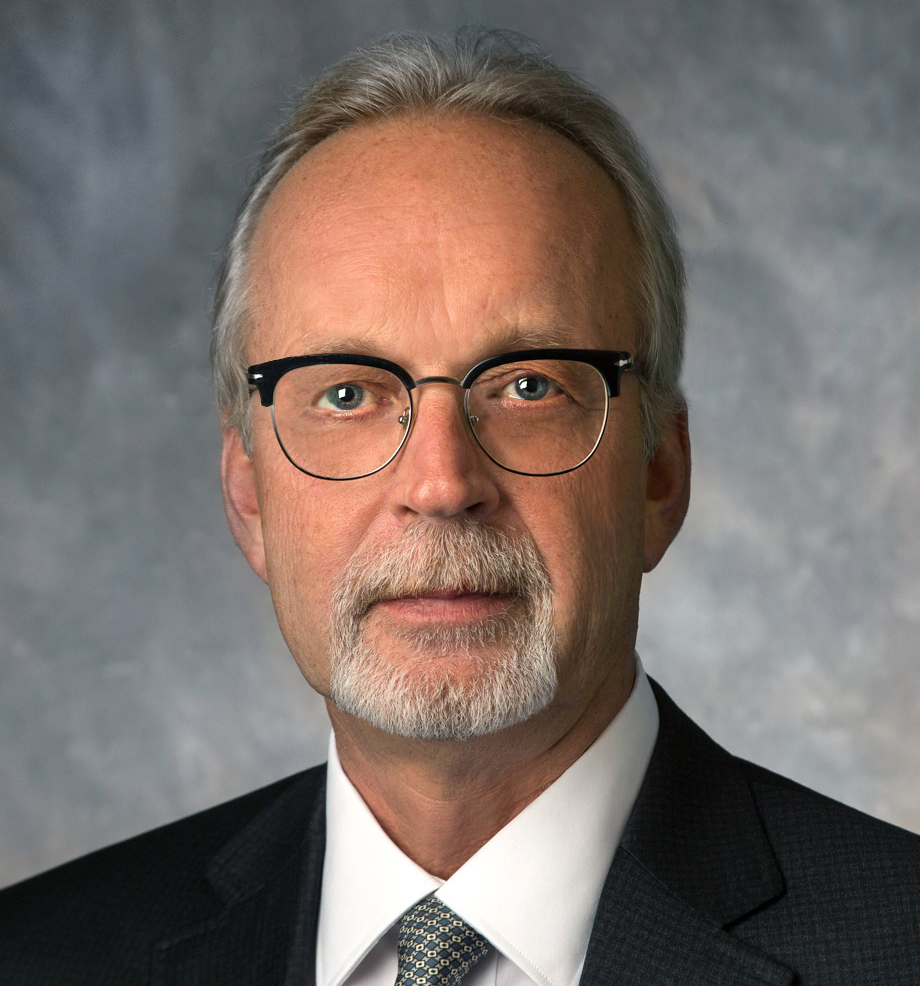 CSX seeking more efficiencies
Gattoni spoke at a Morgan Stanley conference that featured a number of transportation executives, including CSX Corp. Chief Executive Jim Foote.
Although Landstar's revenue trends are down, Morgan Stanley analyst Ravi Shanker said in a research note that trucking companies seemed more optimistic about the economy than did railroad companies.
"The narrative between Rails and Truckloads continues to diverge, with Rails sounding more bearish than we expected (despite our bearish expectations coming in following conference updates last week and deteriorating carload data) and TLs sounding more bullish than we expected (despite our bullish expectations coming in following recent improvement in truck data)," Shanker wrote.
Foote was more optimistic, saying CSX doesn't think "we're going to go off a cliff."
"The problem with the current environment is the slow drip nature of it," he said.
Jacksonville-based CSX has cut nearly 5,000 jobs in its operations throughout the Eastern U.S. in the past 2½ years as its new management team sought to increase the efficiency of the railroad. A downturn could result in more cuts if freight volumes drop.
"We're never done with creating efficiency in the organization," Foote said. "We're always ready in the event we see things so we can step in very quickly and respond to that."
However, he said CSX would approach more job cuts cautiously.
"We're not going to cut in areas where we're going to, one, impact safety and two, we're going to impact customer service," he said. 
CSX's business has been impacted by lower demand for coal shipments, which used to be the company's biggest business, but Foote said CSX is benefiting from another trend that is having a negative effect on some companies.
"We had a very good first half on the industrial side, driven to a large degree by a positive impact as a result of the (China) tariff as more U.S. steel production came online," he said.
Hurricane Dorian has little impact on CSX, Landstar
Foote said he's had to skip the annual September Morgan Stanley conference in the past because there always seem to be hurricanes threatening CSX operations at this time of year.
He felt fortunate Hurricane Dorian did not impact the Southeastern U.S. as severely as some had thought and it had little impact on CSX.
"Considering the magnitude of the storm and its track and what we were fearing on a daily basis for almost about 10 days, no (it did not have an impact). We came out of it very good," Foote said.
Gattoni also said Landstar had little impact. The company benefited from hurricanes in the past because its trucks have been contracted for relief efforts, but not this time.
"We didn't get a lot of activity from Dorian," he said.
International Baler results boosted by insurance claim
International Baler Corp. said in a report filed last week with the Securities and Exchange Commission an insurance claim related to an employee theft case made the company profitable in the third quarter ended July 31.
The Jacksonville-based maker of balers used for recycling and waste disposal had an operating loss but after receiving $175,841 in proceeds from the crime insurance claim, it ended with a net profit of $104,834, or 2 cents a share.
Sales in the quarter rose 19% to $2.4 million, due to higher shipments of balers, conveyors and parts.
Glowpoint finds new merger partner
After its proposed acquisition by Jacksonville-based SharedLabs Inc. fell apart in April, Glowpoint Inc. found a new merger partner.
Denver-based Glowpoint, which provides video collaboration and network applications, agreed Monday to merge with Los Angeles-based technology company Oblong Industries Inc.
The companies will merge with a stock agreement in which Oblong shareholders will end up owning 75% of the combined company.
That's similar to the structure of the SharedLabs deal. SharedLabs was hoping to merge with publicly traded Glowpoint to become public itself, with the owners of SharedLabs ending up with a majority of the stock in the combined company.
However, Glowpoint in April sent SharedLabs a notice that it was in breach of certain agreements and the two companies agreed to terminate the merger.
At the same time, SharedLabs withdrew from a $107,000 Qualified Target Industry Tax Refund that was approved by the city for the addition of 107 new jobs at its Downtown Jacksonville headquarters.
Glowpoint has said in recent SEC filings it is working with SharedLabs to recover unspecified fees and expenses related to the failed merger. 
Trailer Bridge expands with Mexico service
Jacksonville-based Trailer Bridge, which has been expanding its U.S. office network, last week announced a new logistics service for companies shipping merchandise between the U.S. and Mexico.
The marine freight and logistics company said its service will streamline the process of shipping goods across the border.
Trailer Bridge, which emerged from Chapter 11 bankruptcy reorganization in 2012, has 15 North American offices and more than 200 employees.