City Council approved a redevelopment agreement Tuesday with Florida Blue for a 750-space parking garage in Brooklyn. 
The action frees the Florida Blue's surface lot at 323 Riverside Ave. for development as the international headquarters of a company code-named Project Sharp.
The legislation was included in the Council's consent agenda, which passed unanimously.
The city will provide Florida Blue a $3.5 million completion grant to build a $22.5 million parking garage on city-owned property at Magnolia, Park and Forest streets two blocks west of the Riverside Avenue lot, according to Ordinance 2019-0626.
When signed by Mayor Lenny Curry, the bill will transfer ownership of the 2.3-acre Magnolia Street parcel, appraised at $3.17 million, to Florida Blue at no cost.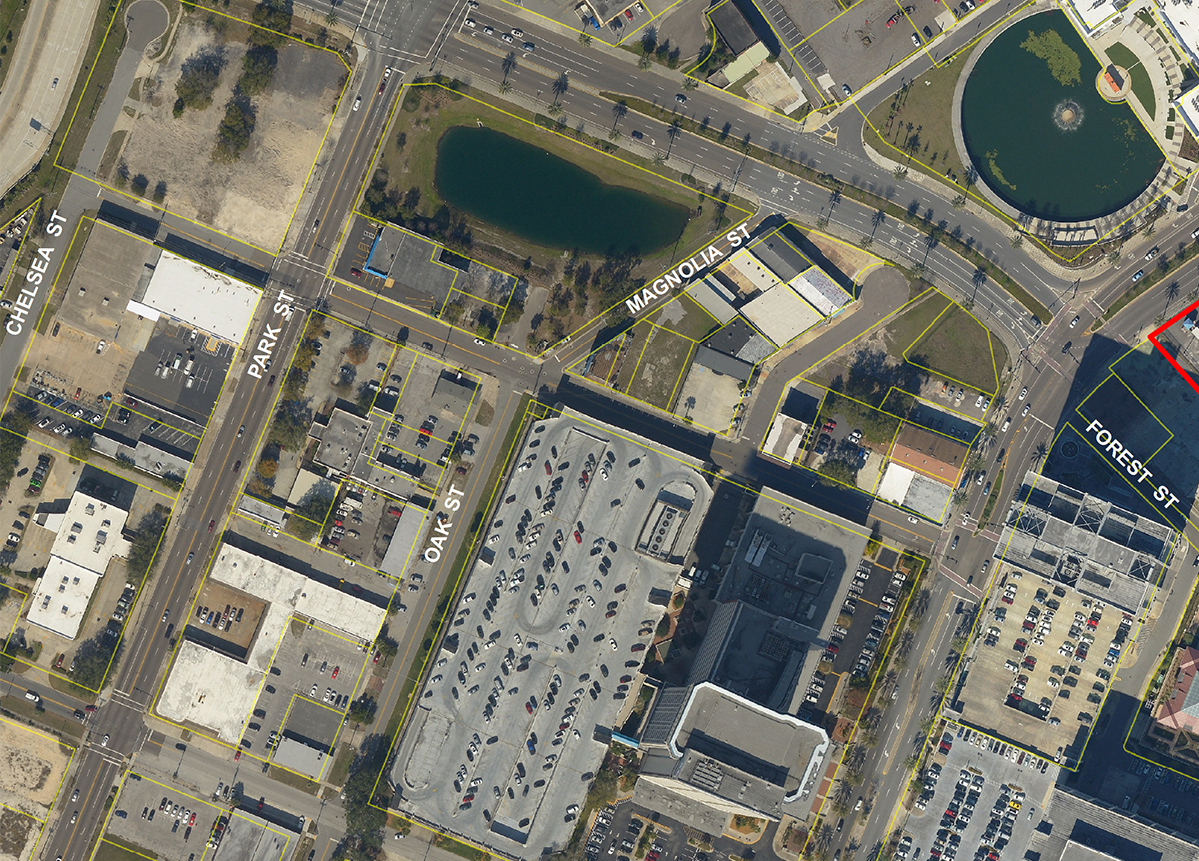 The bill was introduced by Council President Scott Wilson on behalf of the Downtown Investment Authority. The  DIA board approved the agreement Aug. 7.
The DIA released an aerial photograph July 31 that shows Florida Blue's Riverside lot as the intended site for Sharp's proposed $145 million headquarters.
Council approved a $29.9 million city and state-backed incentives package Sept. 10 for Sharp, which matches the needs of Jacksonville-based Fortune 500 company Fidelity National Information Services Inc.
That agreement states Sharp will maintain its existing 1,216 jobs in Jacksonville, which matches the FIS workforce.
Sharp will create 500 jobs with an annual average salary of $85,000 and build the estimated 300,000-square-foot headquarters office building. 
The Florida Blue parking garage is intended to meet increased parking demand in Brooklyn and support existing and proposed retail businesses and restaurants on Riverside Avenue and nearby Park Street, according to DIA staff. 
Construction is expected to begin by March 1 and be completed by March 31, 2021.
The city-owned property is the site of a retention pond and does not currently generate tax revenue. DIA officials calculate the garage to bring in $5.1 million over 20 years, or about $255,000 annually once in private ownership.