Global Freight & Commerce LLC CEO Jesus Garay spent 20 years in the U.S. Army with five deployments to Iraq.
As COVID-19 began to impact countries in Asia and moved to the northwestern U.S., the logistics and trucking operator understood the need for contingencies. 
"The week before this thing hit America, I began beta-testing our systems and started getting prepared," Garay said. "I started having individuals work from home one day at a time."
A Jacksonville native, Garay created Global Freight in 2014 after retiring from the Army. He joined JAX Chamber 1½ years ago and is a trustee.
Garay decided his office employees would start working remotely March 3, two weeks before Mayor Lenny Curry's state of emergency that led to mandatory social distancing, building capacity restrictions and a work-from-home order.
He employs 15 people with 10 trucks on the road, delivering mostly dry and refrigerated goods like corn, grain and produce to 48 states.
Garay held Zoom videoconferencing drills while his staff was still in the office at 5405 Green Forest Drive in West Jacksonville. He trained employees on web-based file-sharing programs so the transition to remote working wouldn't affect efficiency.
"We've had no loss in coverage. We haven't dropped any balls. We're 100%," he said. "In fact, we're adding trucks as we speak."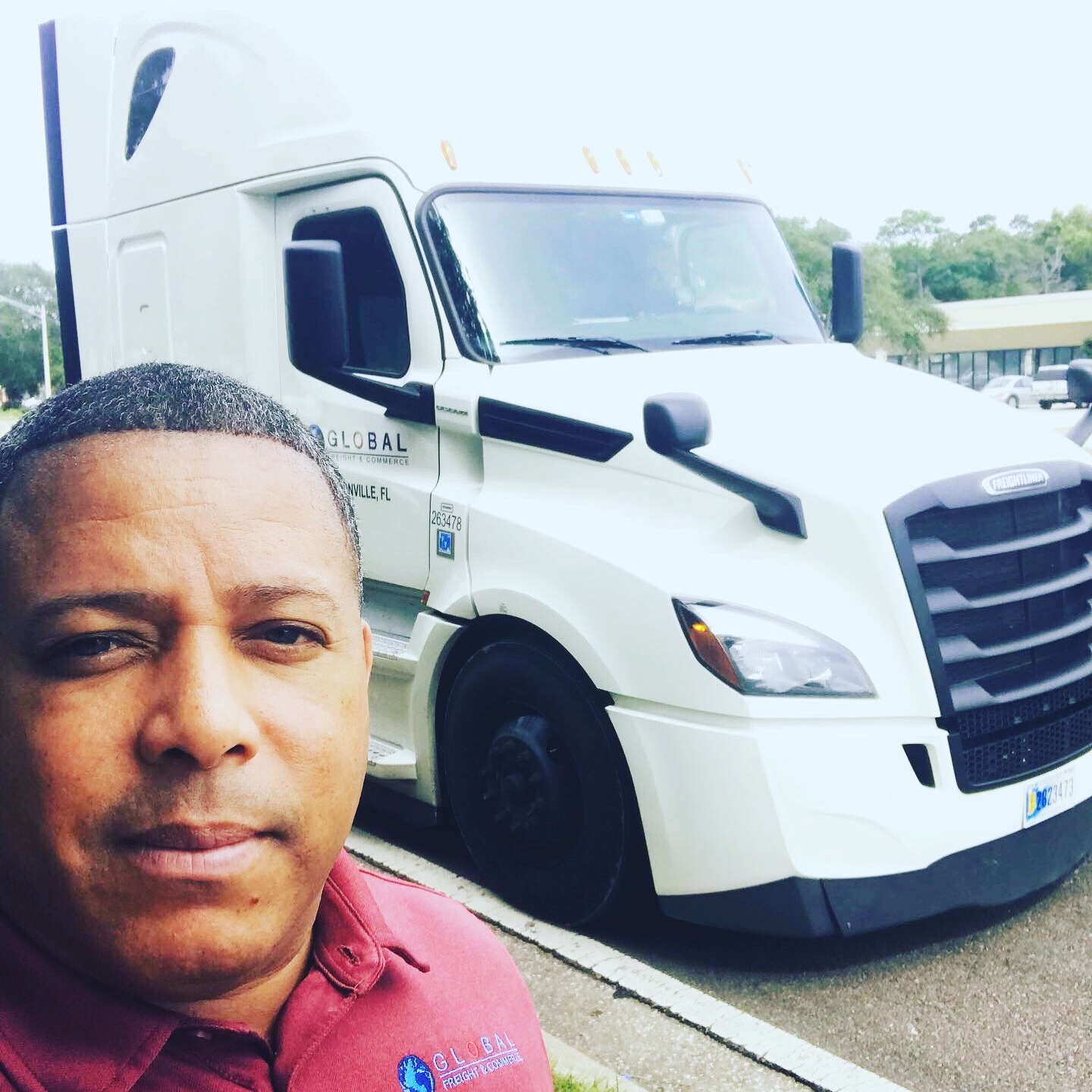 But Global Freight couldn't avoid some financial strain from the spread of COVID-19. 
Garay said commodity shippers and receivers — his customers — were impacted early. When the first U.S. states and cities, like California and New York City, began issuing stay-at-home orders March 19, it steered trucks away from the areas' pickup and drop sites.
About 15% to 20% of Global Freight's scheduled loads were canceled and revenue dropped 10%.
"You can be creative all you want, but if supply and demand changes, if shippers and receivers aren't staying open, if brokers are closing, then it affects your overall revenues," Garay said. 
The coronavirus hit a logistics and trucking industry already seeing a drop in truckload rates since November 2018 as U.S. tariffs on Chinese goods impacted manufacturers and their distributors.
Garay said the revenue drop is sustainable. He's working with his network of brokers, picking up new loads when possible and is hiring one more driver. 
Garay said he has no plans for layoffs.
The CEO also is applying for a U.S. Small Business Administration disaster loan and is considering small business assistance offered in the $2.2 trillion federal Coronavirus Aid, Relief, and Economic Security Act.
"I'm trying to take advantage of a couple of programs that are out there that will not only allow us to survive but thrive," he said.