As restaurants search for a more sanitary alternative to traditional, reusable menus, Jacksonville-based Menuat is offering a solution.
Typically, Menuat develops digital menus for its clients that can be displayed on large screens at restaurants, hotels or stores. 
When the COVID-19 pandemic hit, and restaurants were forced to adapt to keep customers and employees safe, Menuat launched a QR code menu.
It allows customers to scan a QR code with their smartphone camera and bring up the restaurant's menu.
About half of Menuat's customers now are using the QR code menus. Founder and CEO Jeff Charette said he thinks the touchless option is here to stay.
"I think you're going to see some permanent changes out of this and I think it's pushed us a little further into the future, so it's kind of good," Charette said. "It's weird to have a positive out of something that's been so negative."
Charette said because of the QR code menus, Menuat is doing better than it was before the pandemic. During the first month of shutdowns, he said the company was in a lull. 
He had to ask his bank for deferrals on payments, which were granted, he said.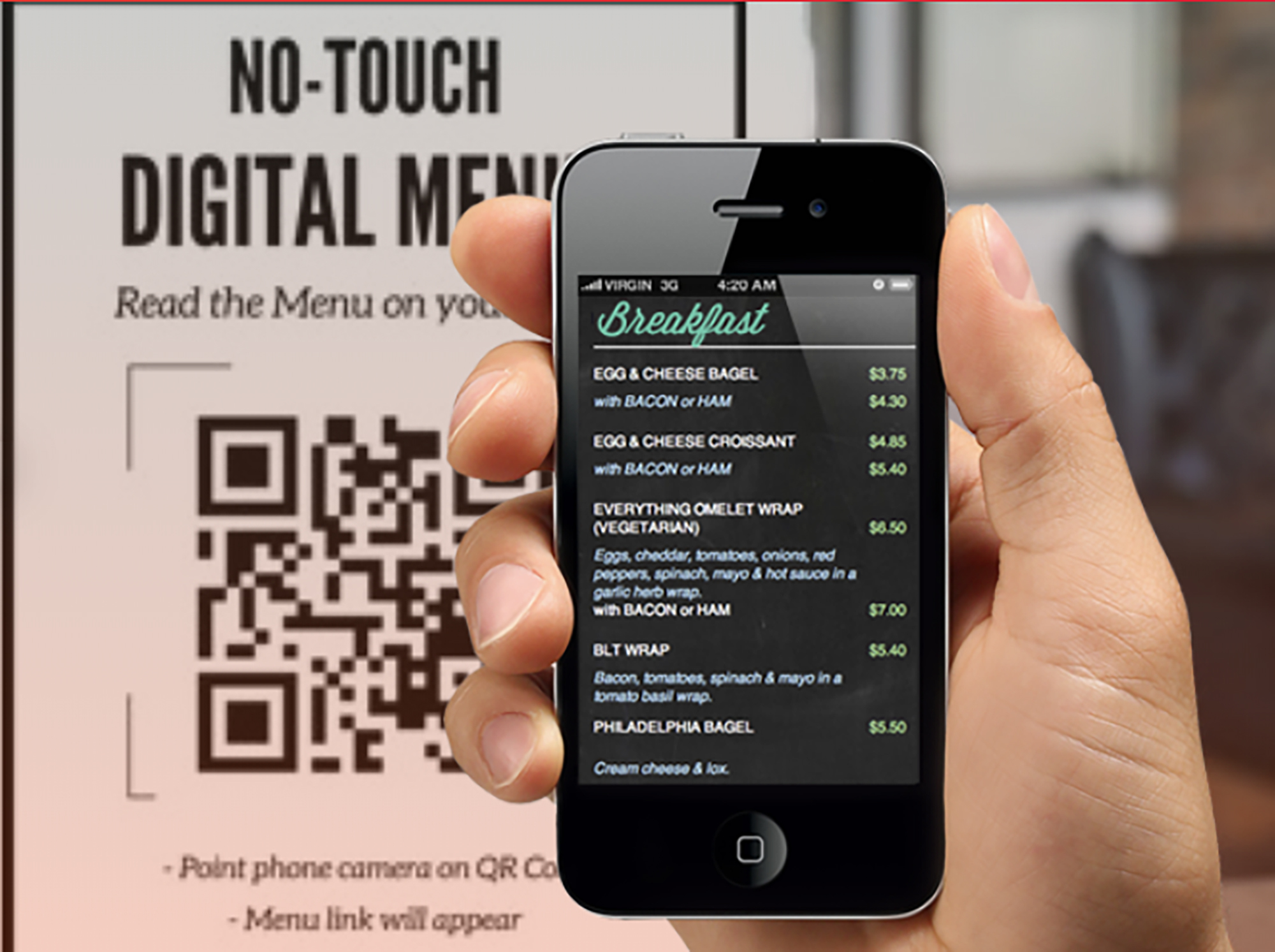 "During that time, I just did a lot of work to figure out how to take something like a pandemic and make it positive for our business and customers," he said. "And this kind of immediately has taken off."
He also decided the company and its five to 11 employees would operate remotely and shed its office space in St. Augustine and at the PS27 headquarters in Baymeadows. 
Menuat is part of  the PS27 Ventures portfolio. It was founded at the 2013 OneSpark Downtown crowdfunding festival. 
He said QR code menus provide a cheaper alternative to printing disposable menus, or more cleaning materials to disinfect reusable menus. 
Menuat partnered with St. Augustine-based Menu Designs to print the QR code materials for restaurants. 
He said customers are catching on to the technology.
"We're noticing consumers are more keyed in to use them so instead of saying I want this paper menu, a lot of customers are saying 'Yeah, I'll try the QR code,'" he said.
Charette said he expects more of his clients to transition to a QR code menu once they reopen. He services clients in the U.S., Canada and recently launched in the United Kingdom. 
In Jacksonville, Menuat provided Circle K, Daily's Dash, The Bread & Board, Thrive Infusions, Cool Moose Cafe and others with digital menu services.
About 60% of his restaurant clients still are closed.
"Half of our customers are interested and the other half don't know because they're trying to answer a lot of other questions," he said. 
"What we're hearing from restaurant owners is that they're overwhelmed. So I think QR menus are going to be a really, really big thing when everything comes back into full swing."