Chance Partners LLC of Jacksonville announced Aug. 10 the split of the San Marco Crossing multifamily development into two communities, renamed The Exchange and Barlow.
The apartments are under construction on 8.89 acres on two blocks bounded by Olevia Street, Mitchell Avenue, Philips Highway and Perry Place. Bertha Street runs between them.
The four-story Exchange is expected to open in spring 2021. The 196-unit property features balcony units overlooking a pool and two-story corner units with floor-to-ceiling glass. Its one-, two- and three-bedroom units will range from 632 square feet to 1,450 square feet.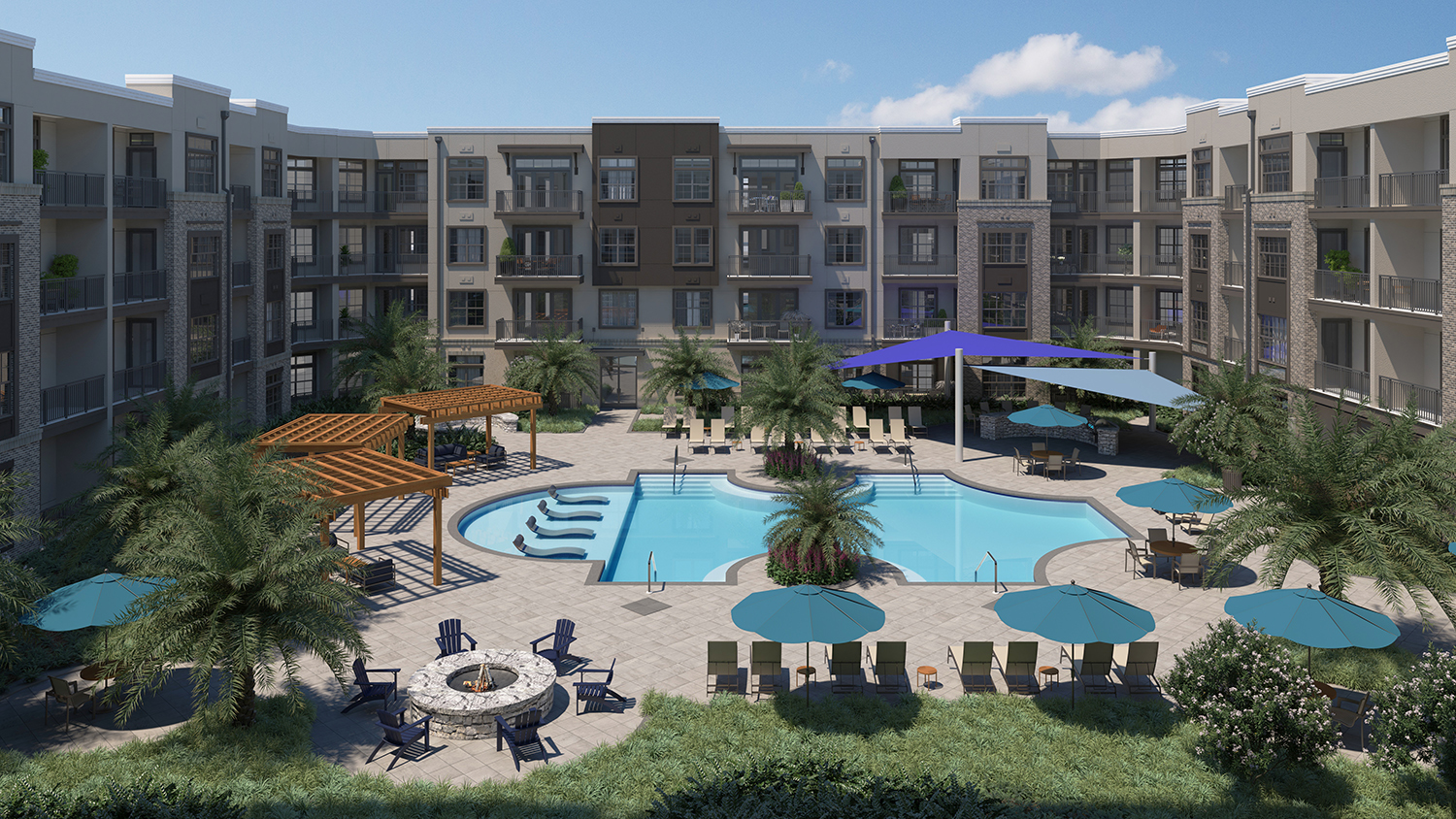 Also four stories, the 290-unit Barlow is expected to open in summer 2021. In comprises one-, two- and three-bedroom units from 632 square feet to 1,522 square feet. 
Both communities will feature parking garages, smart home technology, keyless entry, 1 Gbps internet, Wi-Fi thermostats, controlled building and garage access, coworking spaces, digital lounge, social areas, fitness center, pool, a dog park and a pet spa.
Bertha Street will be landscaped to encourage pedestrian and bicycle use, according to the news release.
Jacksonville-based Live Oak Contracting is overseeing project construction and Atlanta-based Dynamik Design partners is the architect.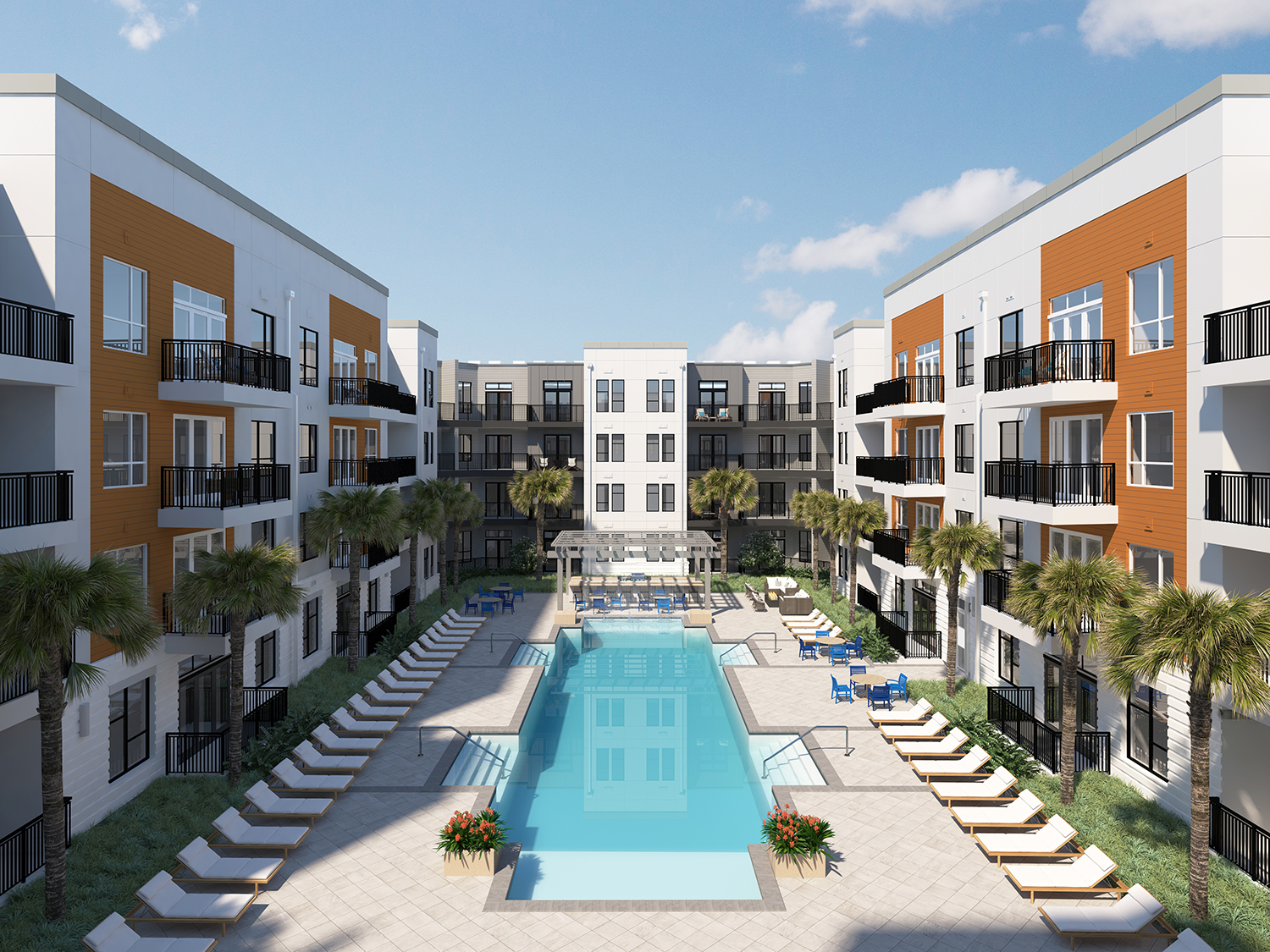 "San Marco's great mix of residential charm, plentiful parks, green spaces, and convenient access to retail, entertainment and major employers, confirms its reputation as one of Jacksonville's most desirable neighborhoods," said Jeff Rosen, principal with Chance Partners, in the release. 
"Chance Partners is proud to be part of the major improvements and ongoing investment in revitalizing the adjacent San Marco East corridor and its connection to San Marco Square," he said.
The community is within walking distance to San Marco Square and businesses along Atlantic Boulevard and Kings Avenue. 
The Exchange and Barlow are the second and third residential developments by Chance Partners. 
They are in an opportunity zone, designated by the Tax Cuts and Job Acts of 2017, offering developers tax benefits when they make long-term investments within designated census tracts.
 Preleasing for both communities will begin in early 2021.