Rayonier Inc. relocated its offices three years ago from Downtown Jacksonville to a new 55,000-square-foot building at the company's Wildlight mixed-use development in Nassau County.
With the COVID-19 pandemic, there isn't much need for that headquarters building these days.
During Rayonier's quarterly conference call last week, CEO David Nunes said the timber and real estate company put all U.S. office employees on a work-from-home model in March.
"Given the current state of the pandemic, we anticipate remaining in this mode in many of our locations through at least the end of the year and will likely not fully reopen our offices until a vaccine has been implemented or the number of new cases has dramatically subsided," he said.
Rayonier is able to operate with workers out of the office but its adjusted second-quarter earnings fell to 11 cents a share, from 14 cents in the second quarter of 2019.
"While we are very encouraged by the resiliency that our business has exhibited over the past several months, we also expect some continued volatility in end markets as the pandemic evolves," Nunes said.
A sixth straight loss at Rayonier AM
Rayonier Advanced Materials Inc., which split up with Rayonier Inc. in 2014, reported a second-quarter loss from continuing operations of $13 million, or 20 cents a share, its sixth straight quarterly loss.
"Second quarter results were below expectations primarily driven by the impacts of COVID-19," CEO Paul Boynton said in a news release.
"High Purity Cellulose was impacted from reduced demand for textile, automotive and construction related products and ocean carrier delays, while newsprint demand was adversely affected, severely impacting price realizations and volumes," he said.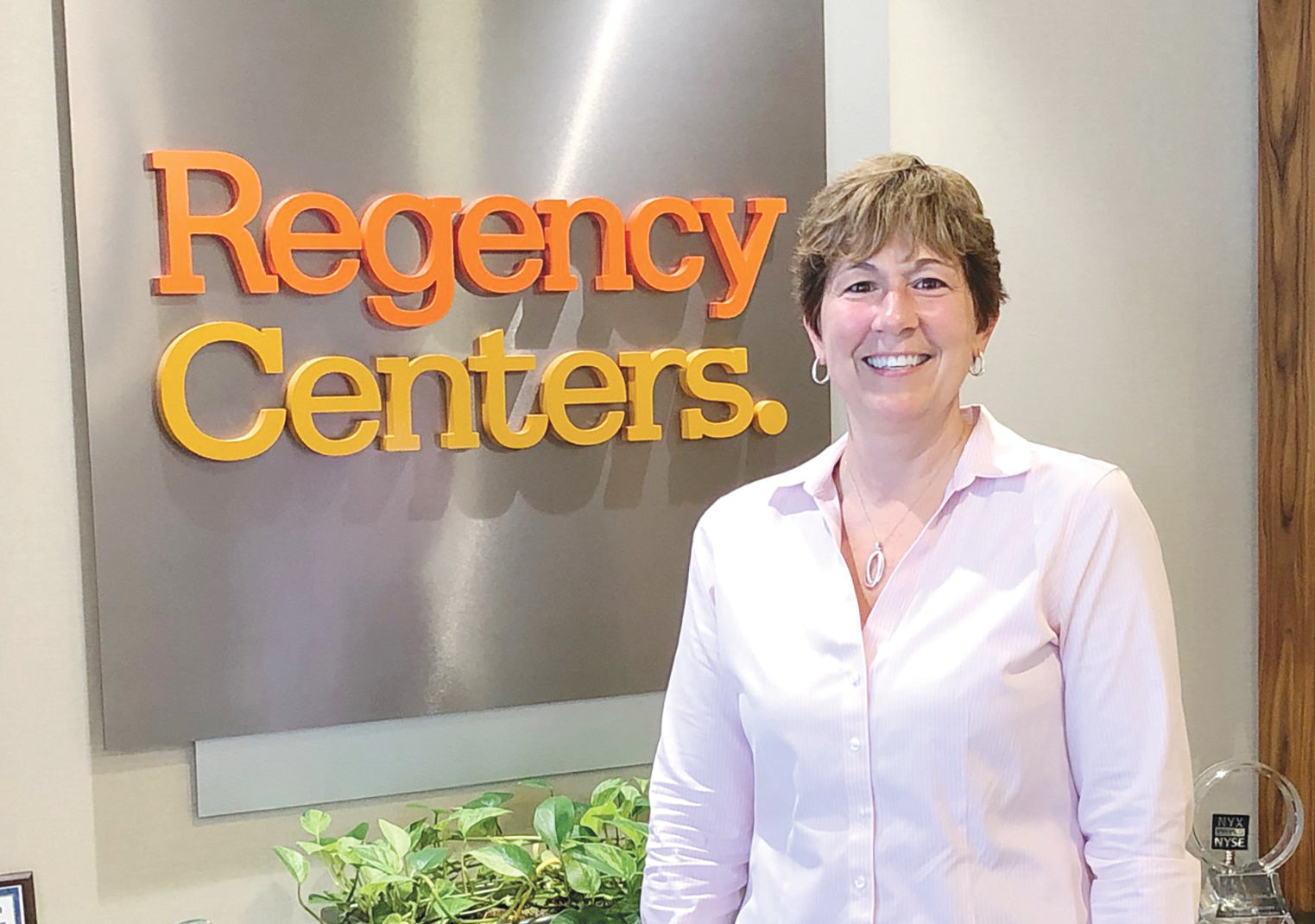 Regency Centers tenants returning
Jacksonville-based shopping center developer Regency Centers Corp. reported lower second-quarter earnings as its retail tenants reopen and try to get back to business as usual.
Regency's 415 properties across the country were 93.9% leased as of June 30 and at the end of July, about 95% of its tenants were open.
"We've seen firsthand that as tenants have been able to reopen, consumers are eager to return to some sense of what was once normal and that means resuming some of their prior shopping behaviors," CEO Lisa Palmer said in Regency's conference call last week.
Regency said it had collected 72% of rents due in the second quarter as of July 31.
Regency's funds from operations (earnings excluding noncash charges) fell to 61 cents in the second quarter, from 95 cents the previous year.
Publix sales surge in pandemic
One of Regency's largest tenants, Publix Super Markets Inc., is thriving in the pandemic as consumers eat more at home.
The Lakeland-based supermarket chain last week reported total sales jumped 21.8% to $11.4 billion in the second quarter and comparable-store sales (sales at stores open for more than one year) rose 19.9%
Earnings doubled to $1.4 billion, or $1.94 a share.
Publix also said the company's stock price increased from $50.10 a share May 1 to $54.35 as of Aug. 1.
The company's stock is made available for sale only to employees and its price is determined by an appraisal five times a year.
Lack of baseball fans hurts FRP
Jacksonville-based real estate developer FRP Holdings Inc. has two key residential and retail projects near Nationals Park in Washington, D.C., and the lack of fans at baseball games is affecting them.
One project, called Dock 79, is completed and occupied and the other, the Maren, is under construction.
"A shortened baseball season without fans compounds a difficult situation for our retail tenants and consequently Dock 79. However, all three businesses have been able to resume operating to the extent that they can," FRP said in its quarterly earnings news release.
As for the Maren, "beyond the economic headwinds caused by the pandemic, there are the necessary but still problematic logistical issues with trying to lease up a building during this unusual situation — virtual tours, an inability to showcase the property with events, no baseball, etc.," it said.
FRP reported second-quarter earnings of 43 cents a share, down from 99 cents last year.
Refinance activity lifts Fidelity
Fidelity National Financial Inc. reported second-quarter adjusted earnings of $1.09 a share, up from 92 cents last year, as the Jacksonville-based title insurance company benefited from strong mortgage refinancing activity.
Revenue rose 12.9% to $2.42 billion.
FIS organic revenue falls
Fidelity National Information Services Inc., or FIS, reported a big increase in second-quarter revenue to $2.96 billion after its acquisition of Worldpay Inc. a year ago. 
However, the financial technology company said on an organic basis, revenue fell 7% due to reduced consumer spending in the pandemic.
Adjusted earnings fell by 15 cents a share to $1.15.