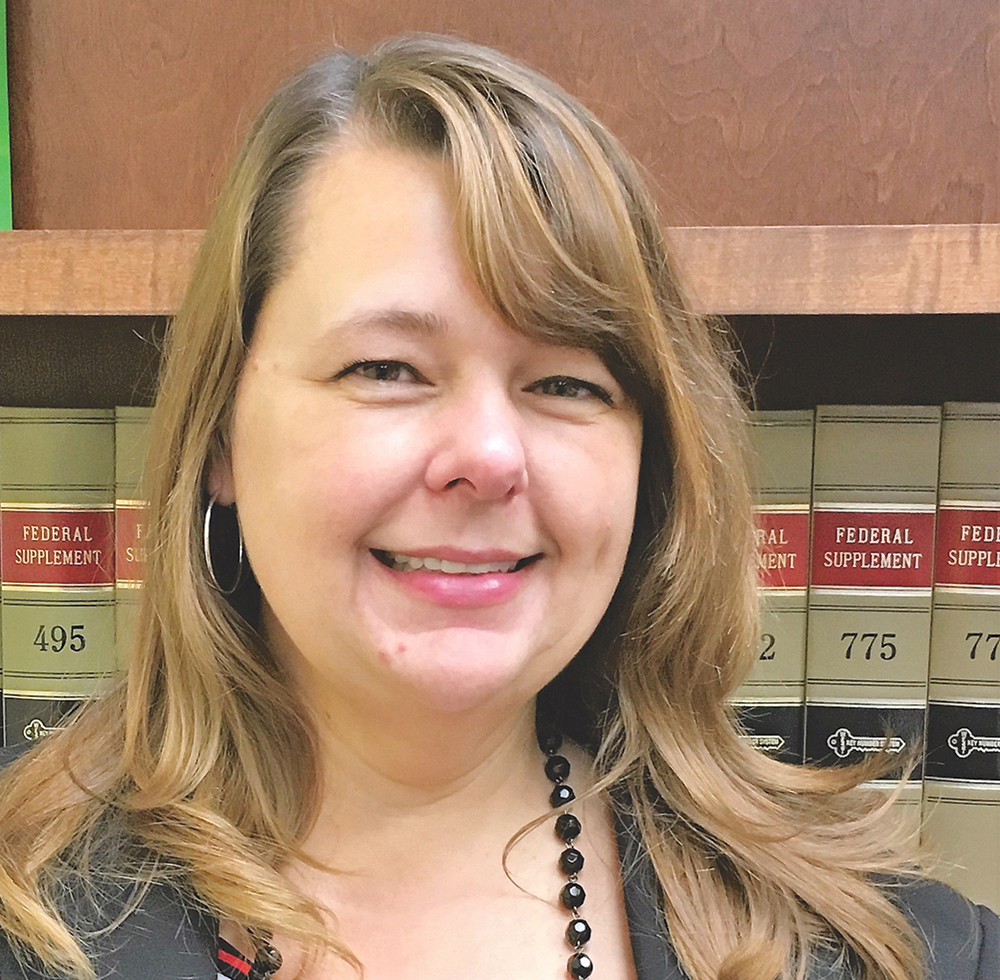 By Missy Davenport • JBA Pro Bono Committee Chair
COVID-19 has changed our lives in many ways, including the way in which we recognize the contributions of our local pro bono community.
Under normal circumstances, the 4th Judicial Circuit and the Jacksonville Bar Association's Pro Bono committees celebrate local attorneys who have provided 20 hours or more of volunteer civil legal services in the previous calendar year at an in-person lunch and appreciation ceremony. This year, because of the pandemic, the committees had to get creative and come up with another option. 
The William A. Van Nortwick Jr. Presentation of the Pins Pro Bono Awards Ceremony on Oct. 30 was transformed into a virtual webinar event open to the legal community, with the help of Craig Shoup, executive director of the JBA.
The event provided a new way to highlight the hard work of so many attorneys.
Circuit Judge Steven Fahlgren, chair of the 4th Judicial Circuit Pro Bono Committee, hosted the event and spoke about how pro bono attorneys had increased access to justice for the members of our community.
Judge Fahlgren also encouraged event attendees to explore opportunities to get involved with pro bono work through local legal aid organizations, Jacksonville Area Legal Aid and Three Rivers Legal Services, and recorded messages of appreciation from several members of the judiciary were shared.
Attorney Frank Morreale discussed his experiences working with the JALA Guardian Advocacy Project. Morreale has assisted several families with establishing a guardian advocate for a child with an intellectual disability who is about to turn 18. This allows the family to continue assisting with medical and financial decisions and is one of the areas where volunteer attorneys are most needed. 
The keynote speakers for the event were longtime pro bono advocates Samuel Jacobson and William "Bill" Sheppard.
They spent about 45 minutes discussing Jacobson's pro bono work on the landmark Papachristou v. City of Jacksonville case. It was a case regarding vagrancy laws in Jacksonville that went all the way to the U.S. Supreme Court in 1971 and in which the vagrancy laws were found to be void for vagueness.
The conversation provided insight into the extensive efforts and the many years that both attorneys have dedicated to helping the community.
This year, 286 attorneys were recognized for providing 20 hours or more of pro bono service in 2019. Of those, 27 donated more than 100 hours of their time to help people who could not afford to pay an attorney to represent them.
Each received a letter of appreciation from the state Supreme Court and a pro bono service lapel pin provided by the JBA Young Lawyers Division.
Northeast Florida recipients of The Florida Bar and state Supreme Court 2020 pro bono awards also were celebrated.
Michael Lockamy received the Attorney Florida Bar President's Pro Bono Service Award in the 4th Judicial Circuit. Vincent Sullivan received the Attorney Pro Bono Award in the 7th Judicial Circuit. Belkis Plata received The Florida Bar Young Lawyers Division Pro Bono Service Award. 
The 4th Judicial Circuit and Jacksonville Bar Association Pro Bono committees thank all the attorneys for the thousands of hours they donated to help people in need.
Their generosity in sharing their time and expertise has allowed families to remain in their homes, older adults to prepare wills and advance directive documents, transgender people to change their names, pro se litigants to receive information about how to move forward with their cases and so much more.
These efforts help to level the playing field for those people not able to afford civil representation and make our legal system stronger. 
We want to recognize your contributions at future William A. Van Nortwick Jr. Presentation of the Pins Pro Bono Awards ceremonies. Attorneys interested in making a difference in the community through the pro bono opportunities in 4th Judicial Circuit are encouraged to contact [email protected]