Ascension St. Vincent's broke ground Dec. 4 on its first St. Johns County hospital with completion planned by 2022.
The $115 million facility is in the Fountains North development at 10120 C.E. Wilson Road northeast of Interstate 95 and County Road 210.
 The 150,000-square-foot building will have 56 beds and eight ICU beds, but is designed to grow along with the community, meaning more beds could be added, according to a news release.
The hospital will offer emergency services, cardiovascular care, orthopedics, musculoskeletal care, general surgery along with laboratory and imaging services.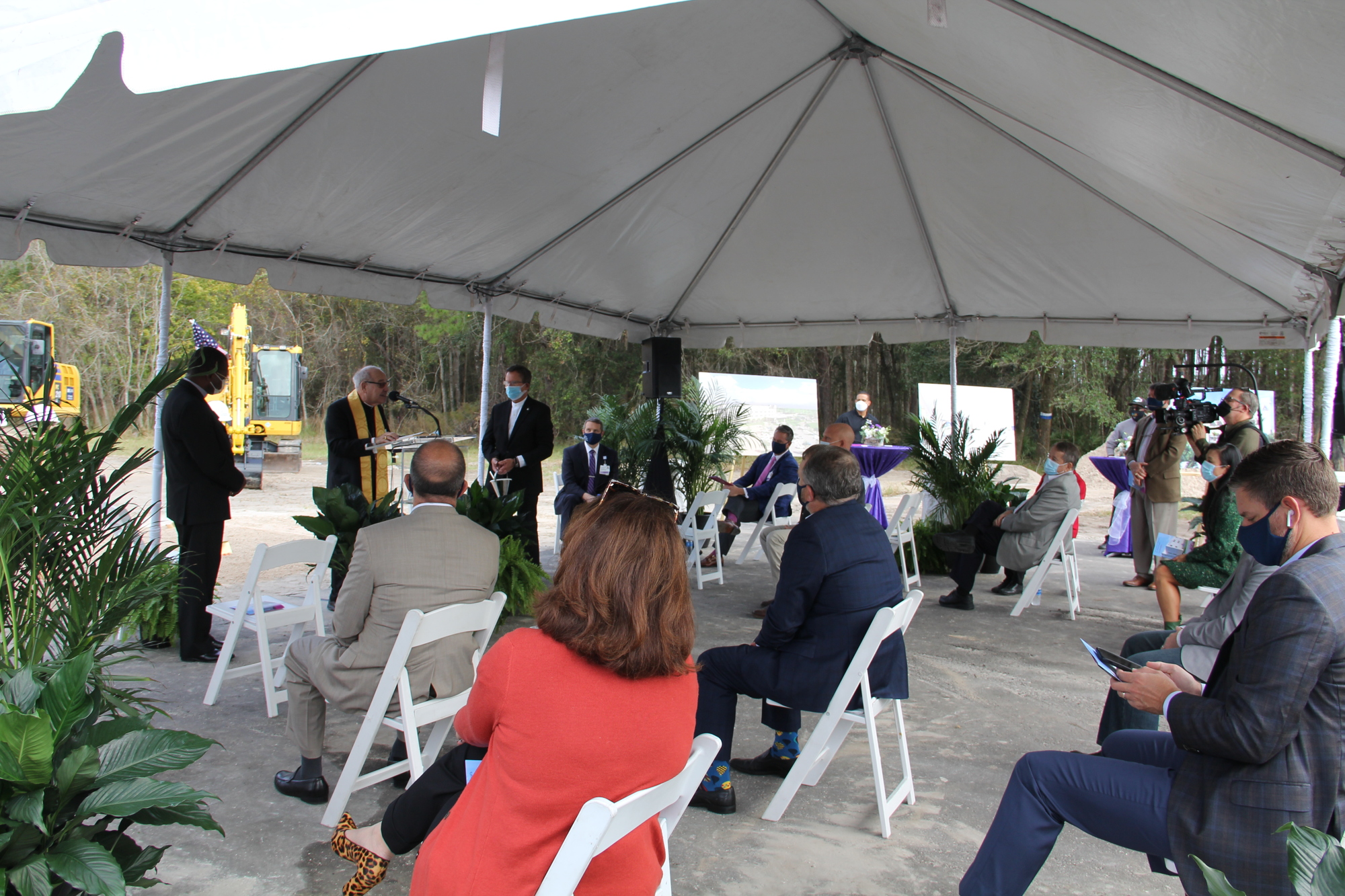 Ascension St. Vincent's Southside and Ascension St. Vincent's St. Johns County President James Machado said in the release the hospital will "be an important addition to the healthcare landscape in the county."
"Our research has shown that there's a great need for this level of care in the area, and we believe our community deserves to have convenient options for receiving high-quality, compassionate care close to home," Machado said.
St. Johns County has the second-highest population-to-acute-care-bed ratio in the state, according to Claritas Demographics. 
Cross Regions Real Estate is developing the Fountains at St. Johns. Fountains North is connected to the Fountains at St. Johns and Fountains East mixed-use developments.
They will comprise residential, hotel, retail, medical office and restaurant uses.