The developer of Fidelity National Information Services Inc. world headquarters in Brooklyn will offer more ground-floor office space when it brings design plans to the Downtown Development Review Board for final approval Feb. 13.
According to documents from the DDRB, FIS' Houston-based project development manager Hines and project architect Gensler are proposing 6,000 square feet of mixed-use office space in the eight-story, 1,603-space parking garage that is part of the planned $145 million FIS headquarters at 323 Riverside Ave.
The change adds 2,800 square feet of mixed-use office space and addresses DDRB complaints that the "unconventional size" of the office bays in the garage could make it difficult to attract tenants.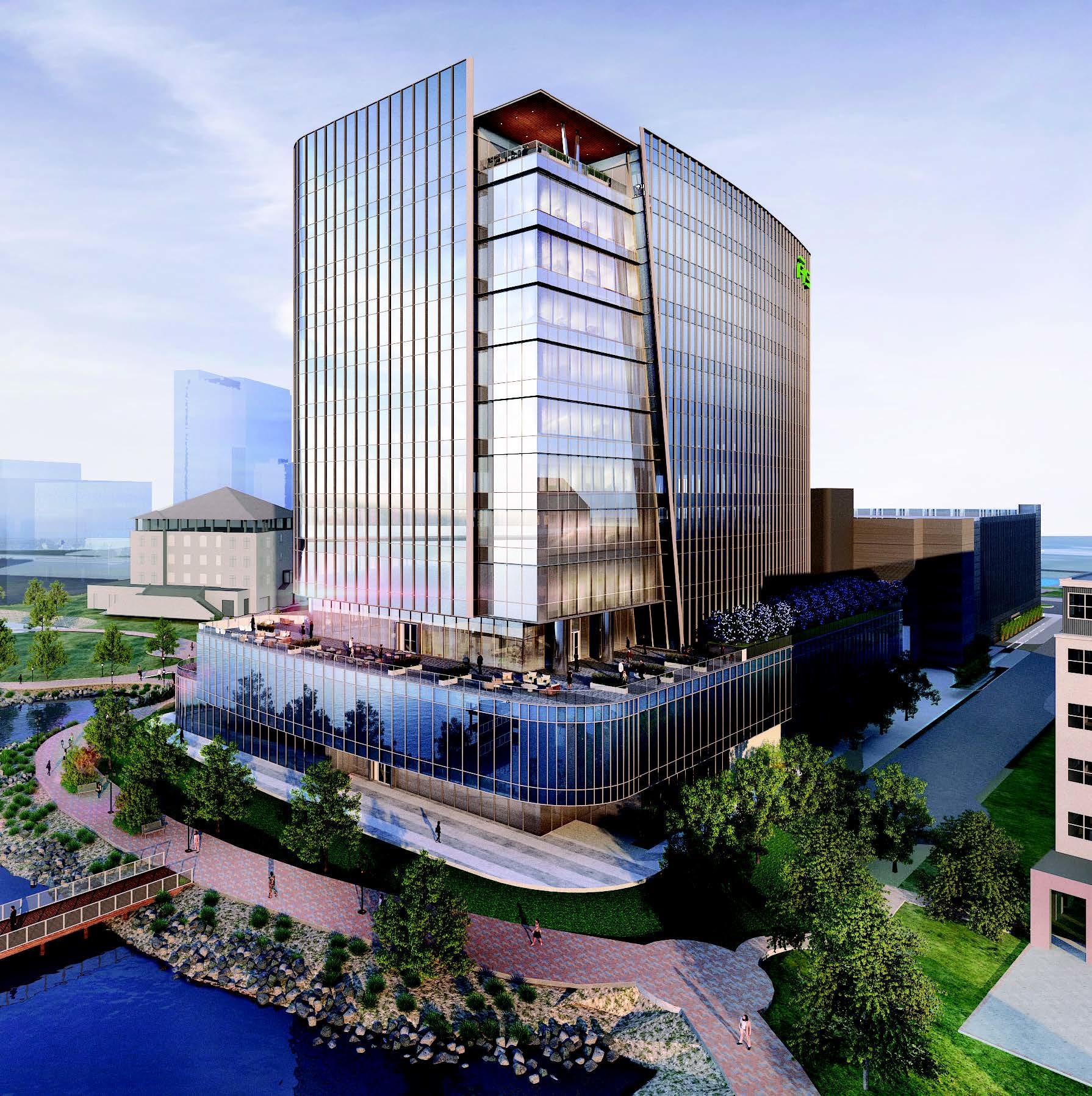 DDRB staff said Gensler's updated design also will expand the urban open space and sidewalks, include public art in the garden walk and a living green wall on the parking structure.
The 12-story FIS headquarters is 350,000 square feet and the garage 570,000 square feet.
The FIS development is on 5.71 acres. The majority will be built on a 4½-acre parking lot now owned and used by insurer Florida Blue. Florida Blue is building a 869-space, four-level garage on 2.3 acres at 800 Forest St. 
DDRB staff have recommended final approval of the project, according to documents, when the board meets at 2 p.m. Feb. 13.
But there is still another procedural step before FIS has all the land to start building. City Council President Scott Wilson filed legislation Feb. 5 at the request of the DIA that would sell 0.39 acres of city-owned property to FIS for $10 in exchange for public parking access in the garage.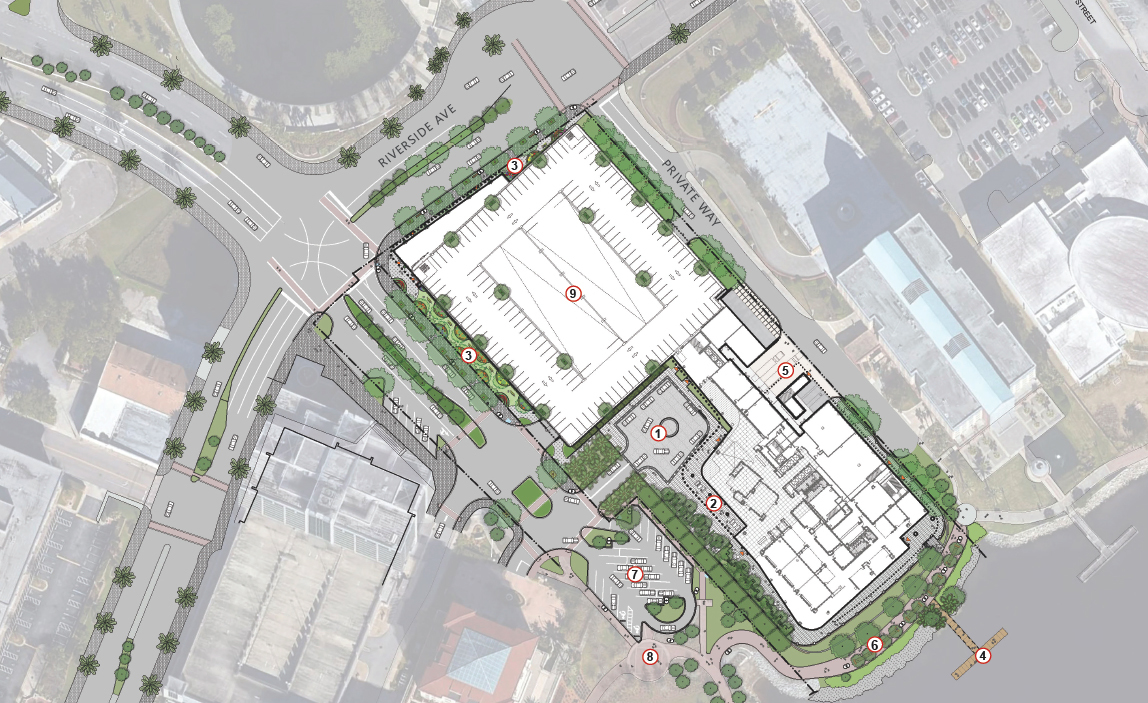 CEO Gary Norcross said in November the headquarters is targeted for completion by June 2022. 
FIS, a Jacksonville-based Fortune 500 company,  provides technology for financial institutions. It acquired Cincinnati-based Worldpay in July for $43 billion and needs more space.
The combined company will have more than $12 billion in annual revenue and 55,000 employees worldwide in 40 countries. It has clients in 110 countries.
As part of a $29.9 million incentives deal with the city and state, FIS will retain its 1,216 Jacksonville employees. Norcross said its three Jacksonville facilities will be consolidated into the new headquarters.
Norcross and Gov. Ron DeSantis said Nov. 1 the new Downtown headquarters will create 500 jobs.