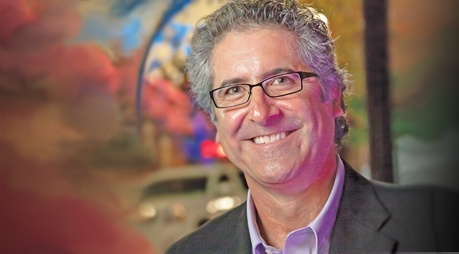 The illustration of Downtown for the Top 20 of 2020 was created by Chris Flagg and Luke Romer of The Haskell Company.
Flagg, a member of the American Society of Landscape Architects Council of Fellows, a Haskell principal and past chair of the Downtown Development Review Board, said he and Visual Specialist Romer were inspired by Downtown's riverfront and concepts supported by the city for the future of Downtown development.
"The image itself was computer-generated and then layered onto an aerial photograph we took with a drone," Flagg said.
He said the columns of light rising into the sky are anchored at what the city calls "riverfront nodes" that are centers of activity. The Lot J area adjacent to TIAA Bank Field and East Bay Street on the Northbank and The District property on the Southbank glow in the image because those areas are slated to be the next Downtown development sites.
"We wanted to create a vision of the future for Jacksonville. It was a lot of fun," Flagg said.