Over the years, Jacksonville has been home to several major corporations that might have been identified as one of the city's signature companies.
These days, those companies may be railroad giant CSX Corp. or the two Fidelity companies, Fidelity National Financial Inc. and Fidelity National Information Services Inc. All three are part of the Fortune 500.
Twenty or 30 years ago, you often saw supermarket chain Winn-Dixie Stores Inc. and industrial conglomerate St. Joe Paper Co. grabbing headlines as Jacksonville's most visible corporations.
But four decades ago, the business that put Jacksonville on the map was The Charter Co.
Charter was a Fortune 500 company that largely disappeared from view after a Chapter 11 bankruptcy reorganization from 1984-87.
CEO Raymond K. Mason, who died last week at age 92, not only was a prominent local businessman but also an international figure who hosted heads of state at his Jacksonville home.
Mason had been out of the limelight for years but his passing rekindles memories of one of Jacksonville's most dynamic businesses.
The New York Times described Charter as "a hard-charging, vibrant growth company" that was "once Wall Street's favorite" when the company filed its Chapter 11 petitions in 1984.
Charter had more than 180 subsidiaries under its umbrella in varied industries including insurance, banking and convenience stores. It also owned popular magazines Redbook and Ladies Home Journal.
Oil fueled the Charter's growth. The company had $5.6 billion in revenue in 1983, ranking 61st on Fortune magazine's list of largest U.S. companies, and most of the money came from oil.
But after riding high on the oil boom of the late 1970s, Charter experienced problems in the early 1980s.
The company was devastated by a helicopter crash in Ireland in 1982 that killed four key Charter executives, including President Jack Donnell and its top oil executives.
In 1983, Charter's insurance business was hurt by a Chapter 11 bankruptcy filing by competitor Baldwin-United Corp. 
Although Charter officials insisted its business was sound, negative publicity surrounding Baldwin-United caused a run by Charter policyholders to bail out.
The main issue leading to Charter's collapse was a reversal in the oil market. The drop in oil prices caused financial difficulties that led to the company's Chapter 11 filing in April 1984.
Charter sold off most of its businesses as it went through the reorganization and issued stock to creditors to pay off debt, so Mason lost control of the company.
Cincinnati financier Carl Lindner acquired a majority of the stock as Charter emerged from bankruptcy in 1987 and he moved the company's headquarters from Jacksonville to Cincinnati in 1988.
Charter's headquarters building at 21 W. Church St., which featured a revolving restaurant on top, was sold to JEA in 1988.
As it turned out, Charter was an interesting company after it emerged from bankruptcy and moved to Cincinnati.
Lindner sold off Charter's remaining pre-bankruptcy businesses and invested the proceeds in a television production company run by Aaron Spelling, well known for hit shows including "Love Boat," "Dynasty" and "Beverly Hills 90210."
Charter was renamed Spelling Entertainment in 1992 and continued as a publicly traded company, with many Jacksonville investors who bought stock in Charter continuing to hold shares.
Spelling eventually was acquired by Viacom Inc. with the final shares selling in 1999, ending the last trace of Charter.
Since its demise, no Jacksonville-based company has come close to Charter's peak Fortune 500 ranking. 
CSX was the highest-ranked Jacksonville company in this year's Fortune 500 at 260th.
Charter is long gone, but left with a well-deserved spot in Jacksonville business history.
A few good dividend yields from area stocks
When you evaluate yearly stock performances, most people will look at the change in price during the year to determine if a stock performed well.
It's easy to ignore the cash dividends paid to shareholders when considering the stock's performance, but it can be an important consideration in evaluating a stock. 
The percentage gain from dividends won't be as big as the booming gains in stock prices that many investors saw in 2019. But dividends represent cash they actually received and get to keep. 
The only way to cash in on market price gains is by selling off your shares and if you wait too long, the market could crash and you'll lose out.
Eight companies headquartered in Northeast Florida paid cash dividends last year and three of those more than doubled the yield produced by the S&P 500 stocks. The S&P 500 dividend yield was below 2% for most of 2019.
Fidelity National Financial Inc. led the way among Jacksonville-based companies with a dividend return of 4.01% for investors who held the stock all year. 
Fidelity paid $1.26 in dividends, and the stock opened 2019 with a trading price of $31.44.
Regency Centers Corp. was second with a dividend return of 3.99%, and Rayonier Inc. also had a big return at 3.9%.
Fidelity's stock price jumped 44% in 2019, so its total return (price gain plus dividends) was 48%, the best among Jacksonville companies with a trading price above $1.
One other Jacksonville-based company's dividend is producing a yield far above its peers. Patriot Transportation Holding Inc. declared a one-time special dividend of $3 a share and a quarterly dividend of 15 cents, the first dividends paid by the trucking company.
However, Patriot's dividends announced in December are not being paid out until later this month, so they don't count as part of 2019 returns. 
The good news, with the stock trading near $20 recently, is the January payouts put Patriot's dividend yield above 15%.
Jacksonville's other publicly traded trucking company, Landstar System Inc., also declared a special dividend in December that is payable this month. If Landstar's $2 dividend had been paid in 2019, its yield of 2.8% would have also beaten the S&P 500.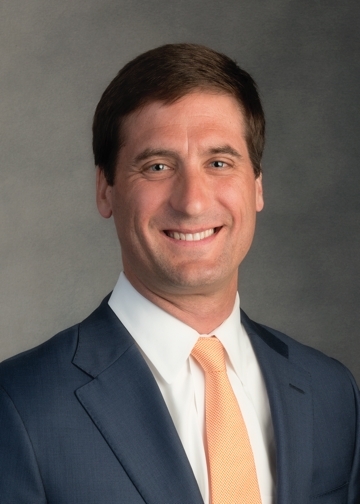 Genesee & Wyoming Inc. buyout complete
As 2019 ended, two investment firms completed their $6.6 billion buyout of short-line railroad company Genesee & Wyoming Inc.
Affiliates of Brookfield Infrastructure Partners and GIC paid $112 a share to acquire all G&W shares. 
When the agreement was announced in July, G&W said the price was 39.5% higher than the company's stock price in March when reports of a possible buyout first surfaced.
G&W operates 119 freight railroads, mainly in the U.S. and Canada. It expanded significantly in 2012 by acquiring Jacksonville-based RailAmerica Inc., which operated 45 short-line railroads.
Connecticut-based G&W still has an office in Jacksonville and operates one railway in the region, the 47-mile First Coast Railroad which runs from Fernandina Beach into Southeast Georgia.
"This transaction is an excellent outcome for all G&W stakeholders," Chief Executive Jack Hellmann said in a news release Dec. 30.
"The long-term investment horizon of Brookfield and GIC is perfectly aligned with the long lives of G&W railroad assets," he said.
mCig reports loss
Jacksonville-based mCig Inc. reported sales of $874,353 and an adjusted net loss of $221,016 for the six months ended Oct. 31, according to a report filed with the Securities and Exchange Commission.
The company has been engaged in several areas of the legal marijuana markets and recently announced several joint venture products as its shifts its focus to "healthcare and medically driven CBD (cannabidiol) botanical products."