VanTrust Real Estate LLC sold the Town Center One and Town Center Two office buildings near St. Johns Town Center for $107.1 million.
TPG Real Estate of San Francisco bought the property in deeds executed Jan 7.
TPG Real Estate paid $42.61 million for Town Center One.
Availity Inc. anchors the five-story, 160,196-square-foot office building developed in 2018 on 10.59 acres at 5555 Gate Parkway.
TPG Real Estate paid $64.52 million for Town Center Two.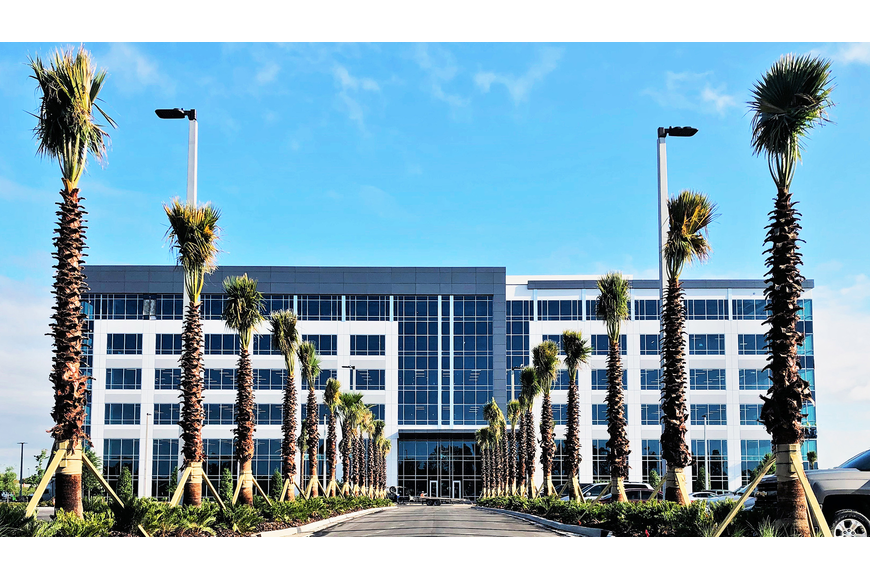 SoFi and Web.com anchor the six-story, 223,962-square-foot building developed in 2019 on 14.12 acres at 5335 Gate Parkway.
Cushman & Wakefield listed the property as a capital markets opportunity and described it as a "Class A+ office opportunity in Jacksonville, FL."
"The property represents the premier office development in the region," it said.
Rick Brugge and Rick Colon with Cushman & Wakefield were listed as the agents.
Wells Fargo issued a $101.52 million mortgage Jan. 7 to TPG Real Estate entities for the purchase of the two Town Center buildings and for three Butler Plaza buildings it bought Dec. 20.
TPG Real Estate Partners Investments LLC paid $37.9 million for the Butler Plaza buildings totaling almost 262,000 square feet of space on 16.9 acres at 4875, 4887 and 4899 Belfort Road in South Jacksonville. The structures were built in 1999, 2001 and 2008.
In a separate purchase, TPG Real Estate Partners bought a building leased by Deutsche Bank at 5201 Gate Parkway for $27.6 million. The three-story, 156,000-square-foot building on 13.04 acres was built in 2006. That sale was Dec. 17.