The Church of Eleven22 can move ahead with its Beach Boulevard campus expansion.
The city issued a tenant build-out permit Jan. 15 for the $19.4 million project at 14286 Beach Blvd., at southwest Beach Boulevard and San Pablo Road.
Plans show The Church of Eleven22 will expand into the 55,000-square-foot former Hobby Lobby space next door to build a 3,000-seat auditorium. That's 1,000 more seats than the original auditorium holds.
Existing worship space will be converted into additional space for children's services. 
To convert the Hobby Lobby space into a sanctuary, the roof has been removed and raised to allow space for a mezzanine level.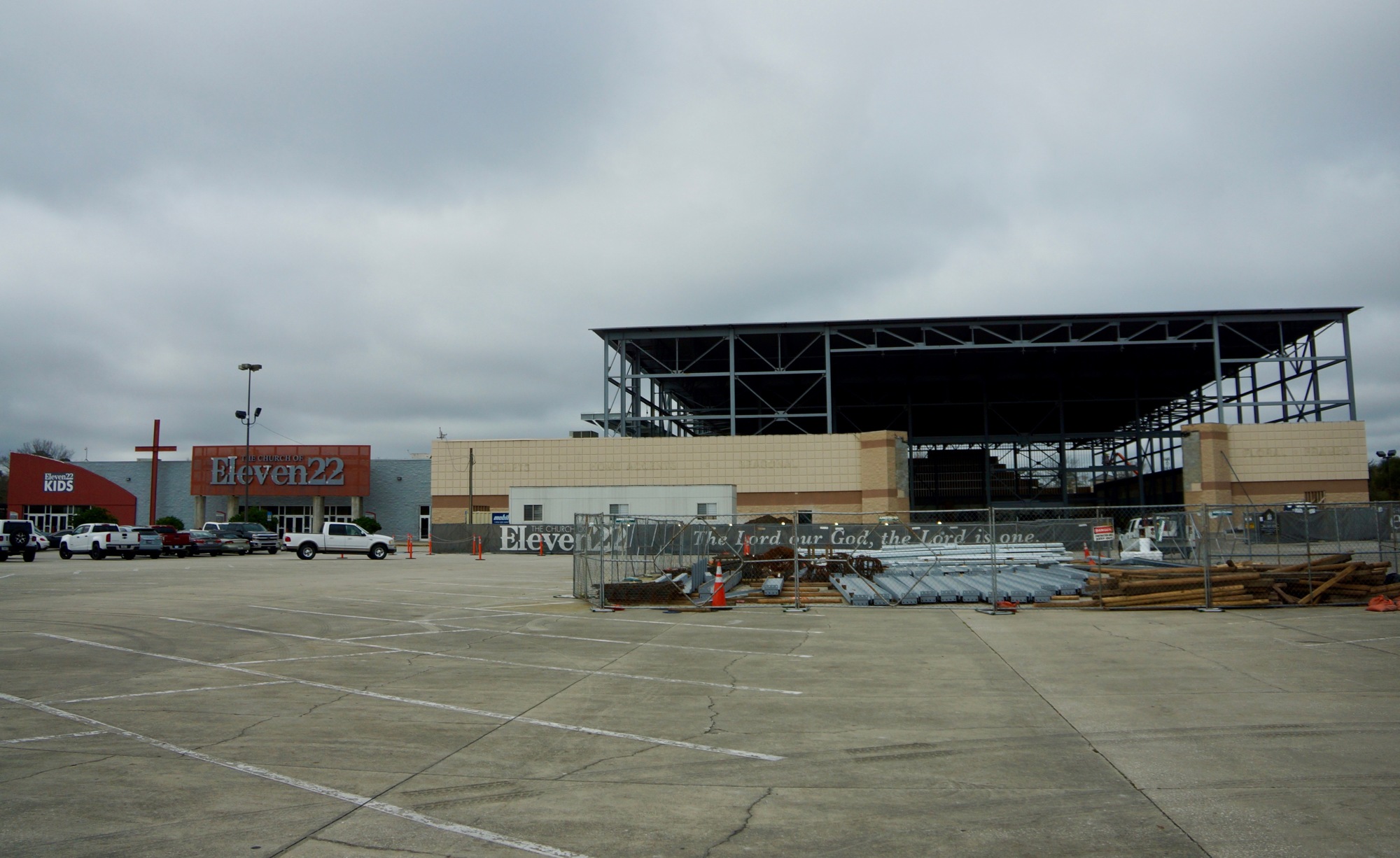 Compass Bank issued a $15 million mortgage to Church of Eleven22 Inc. on Jan. 15.
The church announced its expansion plans in October. Bradley Bowen Construction is the contractor on the project. The city issued a foundation permit Sept. 17 for the project, also allowing it to erect structural steel.
The Church of Eleven22 operates campuses in San Pablo, Arlington, Baymeadows, Mandarin and Fleming Island.
It plans to open a North Jacksonville campus at 418 Starratt Road in the Oceanway Crossing shopping center. The 38,463-square-foot space is a former Food Lion grocery store that closed in 2012. There is no construction timeline.