By Michael Fox Orr, JBA president-elect and Florida Bar board of governors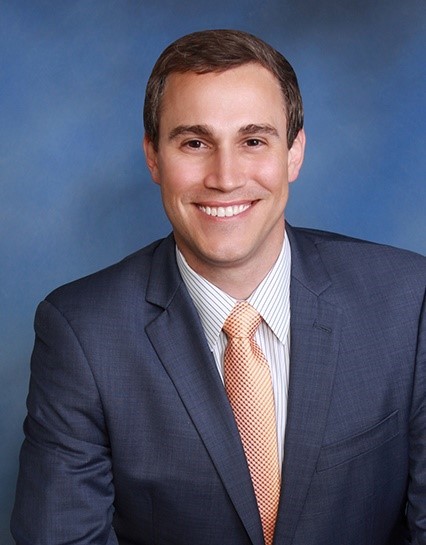 I have tried cases from business and real estate disputes to those in which screeching tires altered lives in a split second, but I never imagined I would see the entire world screech to a stop.
In early March, I tried a case just like all the others. The jurors sat close to one another in the box. They listened. They adjourned to a private room, staying close together. And they decided.
When the verdict was read, I thought of the next trial on my calendar, ready to do it all again.
That changed.
In the blink of an eye, COVID-19 crashed the world. It sequestered us in our homes, closed our businesses and eliminated one of our most sacred Constitutional rights: trial by jury.
As Americans pull together to repair the damage, our legal community has turned to technology to restore the Constitution. Finding a way to conduct jury trials without placing participants' health at risk is at the forefront.  
On March 13, state Supreme Court Chief Justice Charles Canady entered an administrative order suspending criminal and civil jury trials. For the next several weeks, I corresponded with colleagues about whether our May trials were going forward - then it was June, and then July.
The court appointed a workgroup to seek protective measures that would allow the safe return of justice stakeholders, including jurors, to court facilities. 
Everyone guessed about what might happen next as the jury trial suspension continued.
In May, several groups started investigating and testing virtual jury trials. The 17th Judicial Circuit hosted a mock Zoom jury trial in partnership with the Fort Lauderdale chapter of the American Board of Trial Advocates. An insurance dispute in Collin County, Texas, was tried via Zoom and streamed live on YouTube. The jury's verdict was nonbinding.
In Arizona, that state's Supreme Court began to modify civil procedure rules to accommodate changes, such as one reducing the number of peremptory strikes. While Zoom tests began in many states, Oregon became one of the first to reinstitute in-person jury trials with the judge, witnesses, and jurors wearing masks.
In Portland, where only 121 jurors out of 500 summoned appeared for duty (half the usual appearance rate), jurors demonstrated their understandable apprehension. 
Earlier this month, Canady issued an administrative order creating a remote jury trial pilot program to evaluate the feasibility of conducting jury trials through remote means.
A work group was charged with developing requirements for participation in the program and selecting five judicial circuits to participate. Those judicial circuits are to report by Oct. 2 to present findings and recommendations.  
The 4th Judicial Circuit was one of those selected to test remote civil jury trials. Circuit Judge Bruce Anderson leads the pilot program in Jacksonville.
This is an opportunity to make history and be on the front end of an evolving phenomena.
Anyone seeking a remote civil jury trial between July 20 and Sept. 25 should contact Judicial Assistant Paula Fields at [email protected]          
More recently, Canady approved the recommendations of the work group's phase 2 report and noted that the work group is developing benchmarks to govern the court system's transition from phase 2 to phase 3.
Phase 3 involves more broadly authorized "in-person contact" and "protective measures are relaxed." Still, COVID-19 cases are spiking and we continue to learn what might be next.
In a June 18 meeting, Canady said the court is "intently focused" on getting jury trials up and running again. The court has the right focus and should be commended for its effort during this unprecedented pandemic.
There is nothing more important to our system of justice than an independent judiciary and the jury trial.
John Adams wrote, "Representative government and trial by jury are the heart and lungs of liberty." Thomas Jefferson remarked, "I consider (trial by jury) as the only anchor yet imagined by man, by which a government can be held to the principles of its constitution."
How we protect this civic duty and honored privilege will shape and preserve the future of our legal system.    
If you have an idea or if you want to help, now is the time to make a difference. A vital and indispensable right in this country needs preservation.  
Michael Fox Orr is a shareholder at Orr | Cook, focusing on complex business, civil trial and appellate work.