The city is reviewing civil engineering plans for the proposed 133-unit Park Place at San Marco apartments at 2137 Hendricks Ave. in San Marco.      
South Jacksonville Presbyterian Church Inc. submitted plans July 17 for the 2.87-acre property it owns on the block between Hendricks Avenue to the west, Mango Place to the east, Alford Place to the north and Mitchell Avenue to the south. 
The developer is San Marco-based Corner Lot Development Group, led by Andy Allen, and Birmingham, Alabama-based Harbert Realty Services.
Plans show the demolition of buildings on the property, leaving the main sanctuary building. The four-story apartment building is planned to the north and a two-story, three-level parking garage with 271 auto and four motorcycle parking spaces is to the south.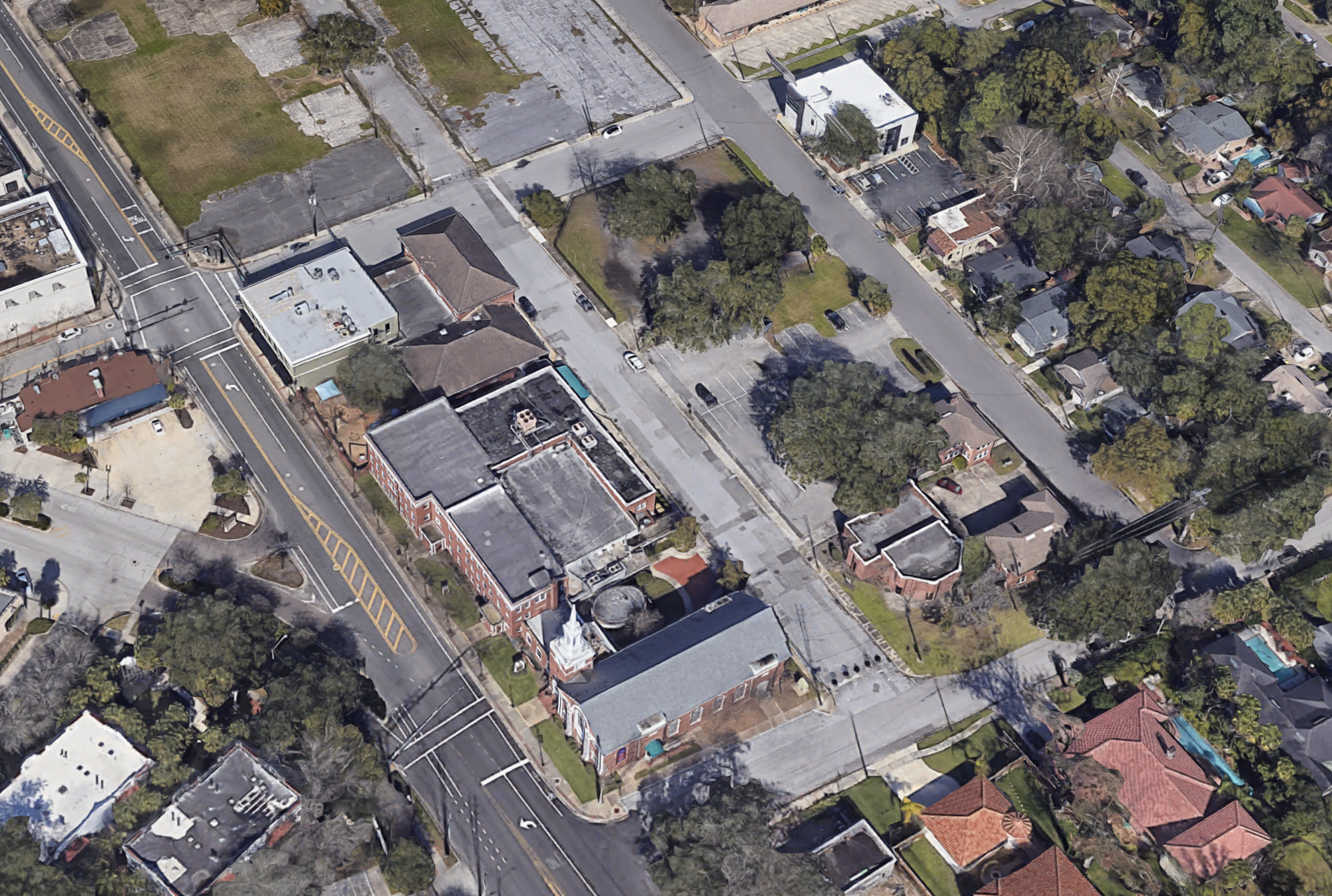 Matthew's Restaurant, at the northwest portion of the block, is not part of the project.
Church leadership said the development will cushion its financial needs and allow it to remain in San Marco.
City Council approved a small-scale land use amendment and rezoning for the project Feb. 25.
Controversy over the project's height brought out neighborhood residents both for and against the development. 
The Right Size San Marco Neighborhood Coalition and the San Marco Preservation Society disagreed with the methodology used by the city Planning and Development Department to determine the building height. Opponents also disagreed with the increase in density.
The civil engineer for the project is Jacksonville-based Envision Design & Engineering.