By Missy Davenport, JBA Pro Bono Committee Chair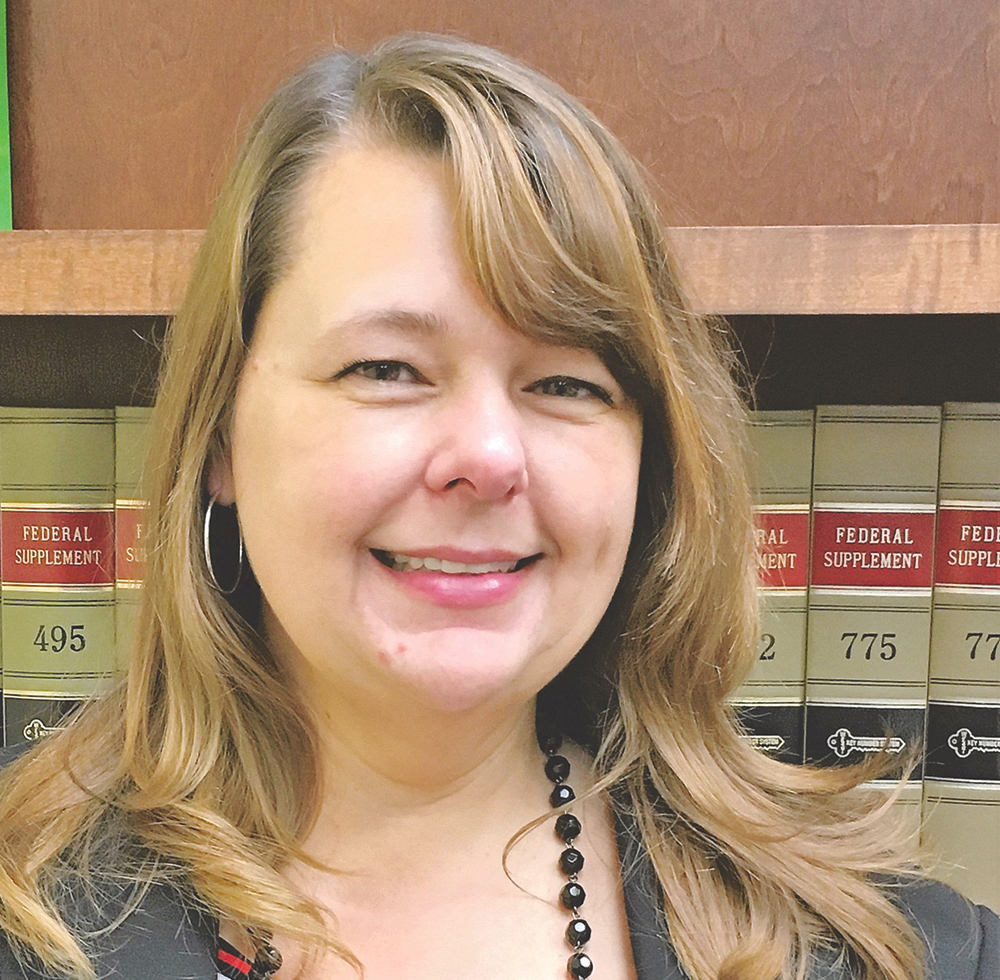 In the past several weeks, COVID-19 has changed just about everything in our lives as we deal with the impact of the pandemic on our health and the well-being of our family and friends.
Many of us are figuring out how to work from home and possibly also serve as teachers and caretakers at the same time. There's something that has not changed – the overwhelming need for legal assistance for the lower-income, elderly and disabled members of our community. 
While most law offices and legal aid offices currently are closed, organizations and volunteer attorneys are working to find ways to provide quality service to clients in a safe and efficient manner. 
Sarah Sullivan, pro bono director at Three Rivers Legal Services and vice chair of the JBA Pro Bono Committee, provided an update: 
Jericho Road Legal Services and Three Rivers Legal Services have modified their community outreach and legal advice clinics to go virtual, while recognizing the technological limitations of those they serve.
The nonprofit civil legal aid providers have provided two different "live" but virtual clinic formats. Clients are served by appointment and are pre-screened prior to being scheduled to verify income eligibility and comply with other regulations. 
Zoom is a hub for volunteers and clinic staff during the duration of the scheduled clinic. That provides an opportunity, like a virtual watercooler, for attorneys to ask questions, get feedback and address technical issues during the clinic.
OneDrive/Google Drive is used to create a folder for the attorneys that includes service agreements and client documents. Using the drives avoids potentially unsecure sharing of documents via email and allows clinic staff to monitor and assist volunteers in getting what they need to serve clients' civil legal needs.
The considerations necessary for a successful virtual clinic for low-income people include determining the client's accessibility and familiarity with technology; the ease and flow of information between agency, volunteer and client; and most important, the safe exchange of privileged communications.
At Jacksonville Area Legal Aid, we continue to offer the Eviction Defense Self Help Project Clinic each week.
It assists clients with drafting conditions letters and answers to eviction complaints using a guided interview form builder, is usually presented in person and is staffed by volunteer attorneys.
Several attorneys have volunteered to provide advice by telephone or take cases directly in some of the other areas that would have been serviced at an in-person clinic, such as the Pro Se Bankruptcy Clinic and the Name Change Clinic. 
Attorneys not currently involved in one of the projects who would like to volunteer can review cases that need representation by visiting floridaprobonomatters.org and typing in their county to see cases in the areas awaiting placement. Cases that are related to COVID-19 will be noted in the description and many cases can be worked on remotely. 
Civil legal aid providers anticipate the need for assistance will increase as the courts begin resuming normal operations.
Attorneys interested in getting more information about pro bono opportunities may email [email protected] or [email protected].