Augustine Development Group's request for a $3 million Historic Preservation Trust Fund grant to redevelop the Independent Life Building will move to the full Downtown Investment Authority board for final approval.
DIA's Strategic Implementation Committee voted unanimously June 11 to approve the term sheet for the grant. DIA board members Ron Moody, Steve Ward, Bill Adams and Oliver Barakat serve on the committee. 
The grant covers 10% of the proposed $30 million project. The development agreement requires the developer to begin construction within six months of receiving the grant and the project must be completed within 18 months of starting construction.
DIA CEO Lori Boyer could extend the schedule six months and the developer can request a three-month extension to account for unforeseen circumstances.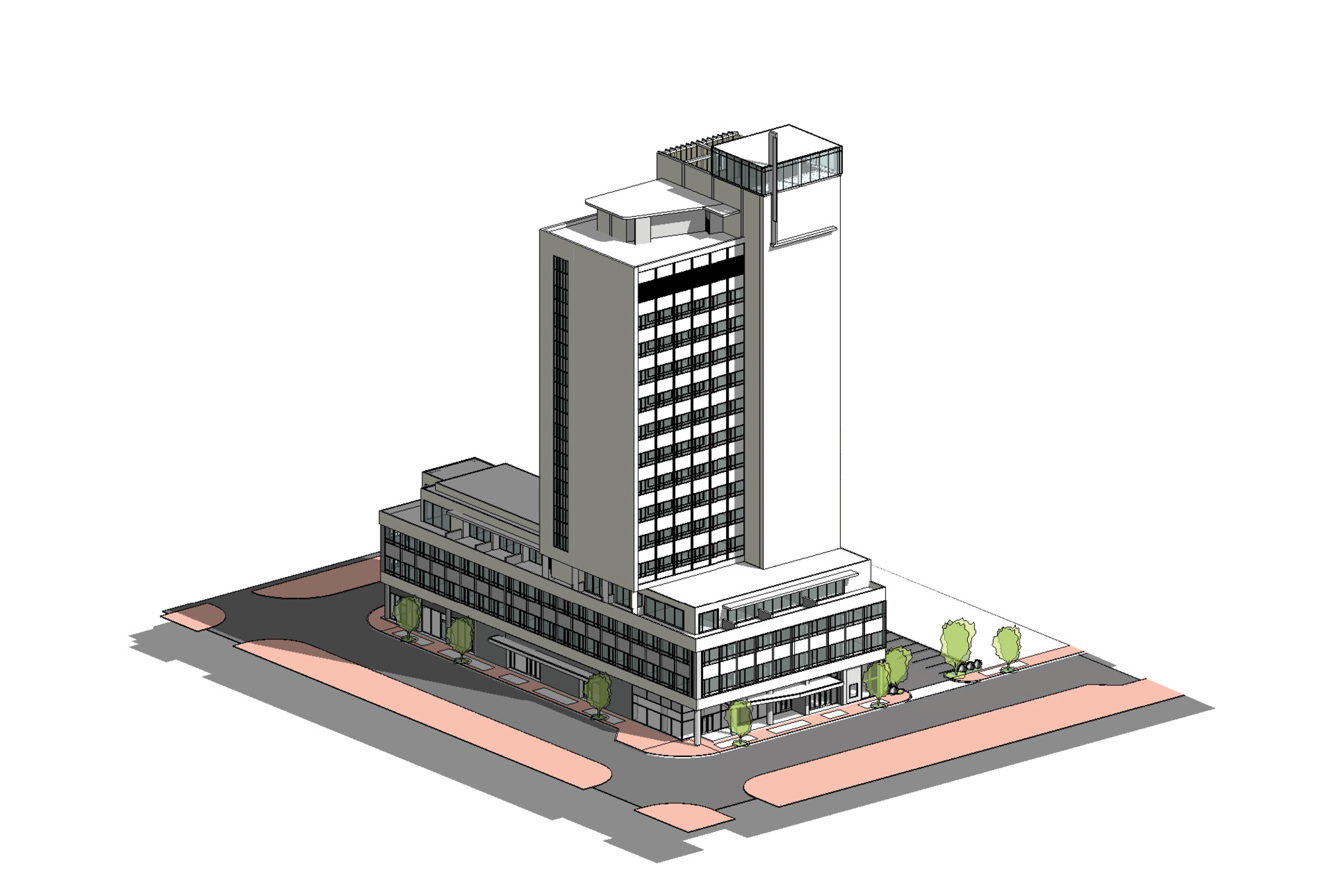 Augustine Development Group, led by Bryan Greiner, will invest $7,063,268 and finance $20 million.
The grant will be disbursed once the project is completed.
The city awarded the building landmark status April 28. The status is awaiting approval from the National Park Service for the structure to be placed on the National Register of Historic Places. 
Augustine Development Group plans to renovate the 18-story, 165,000-square-foot building at 233 W. Duval St. to include a 21,000-square-foot grocery store, 140 market-rate apartments and a rooftop terrace, pool and lounge.
The full DIA will vote on the proposal June 16. If approved, the proposal will be sent to City Council.
Parking changes tabled
The committee tabled a vote to change the rates for parking meters. A proposal by Boyer would adjust the rates for metered parking spaces to discourage people from using them as all-day parking and to promote garage parking.
Boyer said she wants drivers to use street spaces for short-term parking.
Under her plan, the first 30 minutes would cost $0.50, the second half-hour $1 and the second hour $2. 
The committee voted against the proposal but agreed to take it up later to allow members to read a study on Downtown parking. 
Amkin Parking renewal
The committee voted unanimously to extend a parking agreement at the 541 Water St. parking garage through April 2021 with Amkin West Bay LLC, which owns the TIAA Bank Center at 301 W. Bay St.
The agreement, set to expire in October, was extended for six months for up to 850 parking spaces at $45 per active space, and $4.81 per inactive space. 
The committee approved a six-month term, rather than the five-year term Amkin requested. With many employees working from home, 537 spaces were inactive. 
"This is untenable from the City's operating perspective," a DIA memo read.
The committee decided to revisit the contract in April to see if more employees have returned to the office and reactivated their parking spaces.