Fidelity National Information Services Inc.'s headquarters project is good to go along Riverside Avenue in Brooklyn.
The city issued permits June 24 for Gilbane Building Co. of Jacksonville to start construction on the FIS riverfront headquarters and parking garage at 347 Riverside Ave.
Gilbane will build the foundation and structure for the 12-story office building and eight-level garage.
The total project job cost is listed at $145 million.
The Jacksonville-based financial services technology company is building the foundations and structures of its 376,414-square-foot headquarters office tower and 552,693-square-foot parking garage with 1,647 parking spaces on 4.5 acres.
An air-conditioned garage elevator lobby will connect to the office tower on the first and second levels.
The Riverside Avenue side of the garage will have retail space.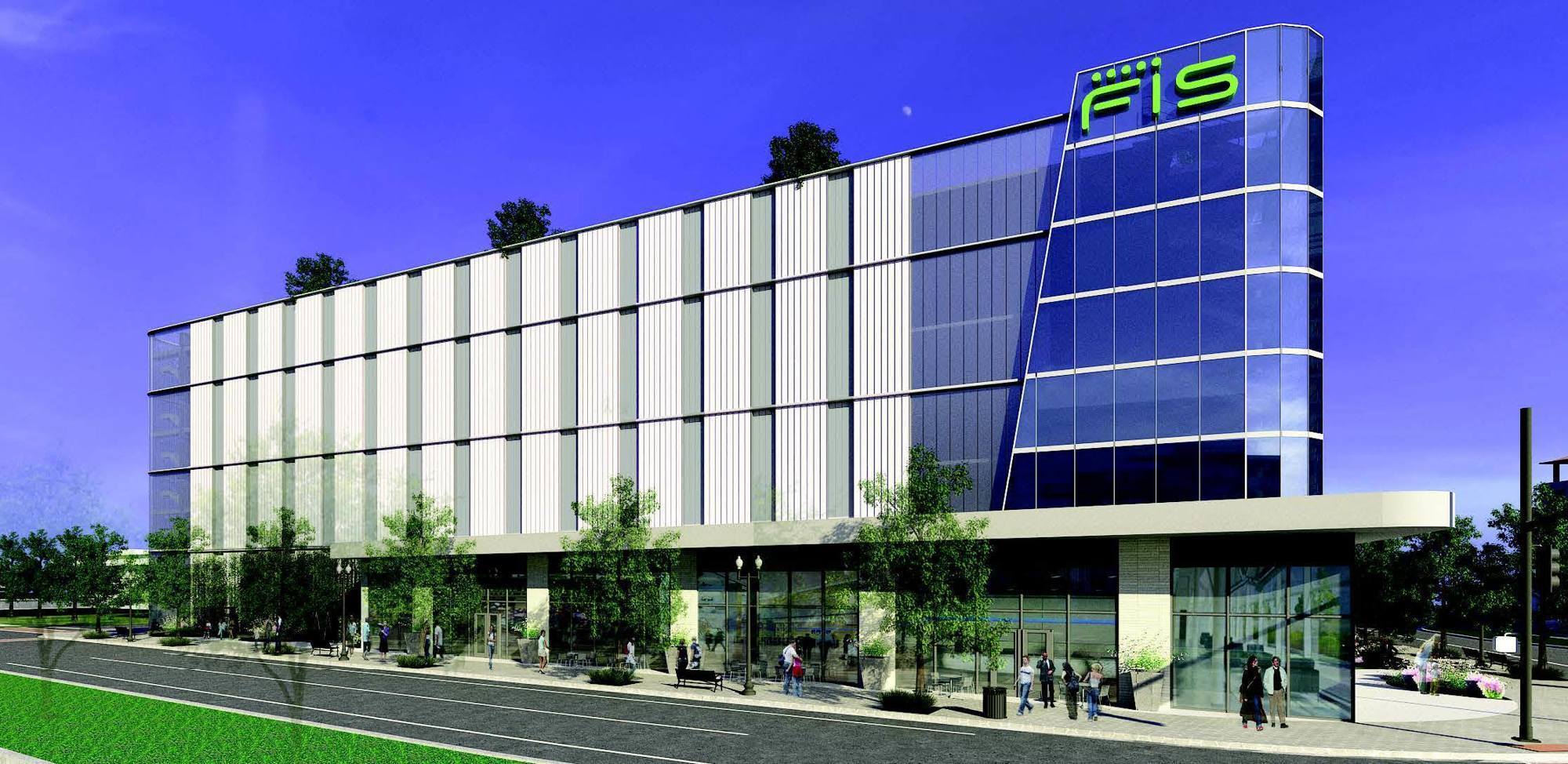 Tenant improvements will be done separately.
Fidelity Information Services LLC bought the property June 10 for $14 million from Blue Cross and Blue Shield of Florida Inc, which used it as a parking lot and is building a new garage nearby.
FIS submitted the construction plans to the city April 15 immediately after the Downtown Investment Authority awarded development rights for the project.
FIS is based at 601 Riverside Ave., near the new site. The Fortune 500 company bought Cincinnati-based Worldpay in July for $43 billion and needs more space.
The DIA resolution approved April 15 said the project will bring more than 1,200 jobs to Downtown Jacksonville.
FIS CEO Gary Norcross and Florida Gov. Ron DeSantis announced the headquarters project Nov. 1.
Norcross said FIS will create 500 jobs and retain the company's 1,216-employee workforce.
Plans show Gensler of Tampa as the architect; Hines of Jacksonville as the development manager; and England-Thims & Miller Inc. as the civil engineer.
Lane Gardner, Hines senior managing director, said April 6 that he expected the project to be completed in June 2022.
The Jacksonville City Council approved a $29.9 million city and state-backed incentives package in September for the code-named Project Sharp, comprising:
• A $3 million Qualified Target Industry Tax Refund, of which $600,000 is from the city and $2.4 million from the state. The amount is $6,000 per job. FIS will create the 500 new jobs, paying an annual average $85,000, at a rate of 50 per year starting in 2020.
• A city Recapture Enhanced Value Grant of up to $23.4 million paid from tax increment district funds by 2043, or 20 years after the improvements are made.
• A $3.5 million city closing grant upon completion of the improvements, which must be at least $130 million.