Subaru of Jacksonville has run out of space at 10800 Atlantic Blvd. and is expanding nearby along St. Johns Bluff Road South.
Phil Porter, owner of Subaru of Jacksonville, said the existing dealership is "completely and totally out of space." He is renting 8,000 square feet for auto maintenance in the shopping center next door and leasing 2 acres on St. Johns Bluff Road South to store cars.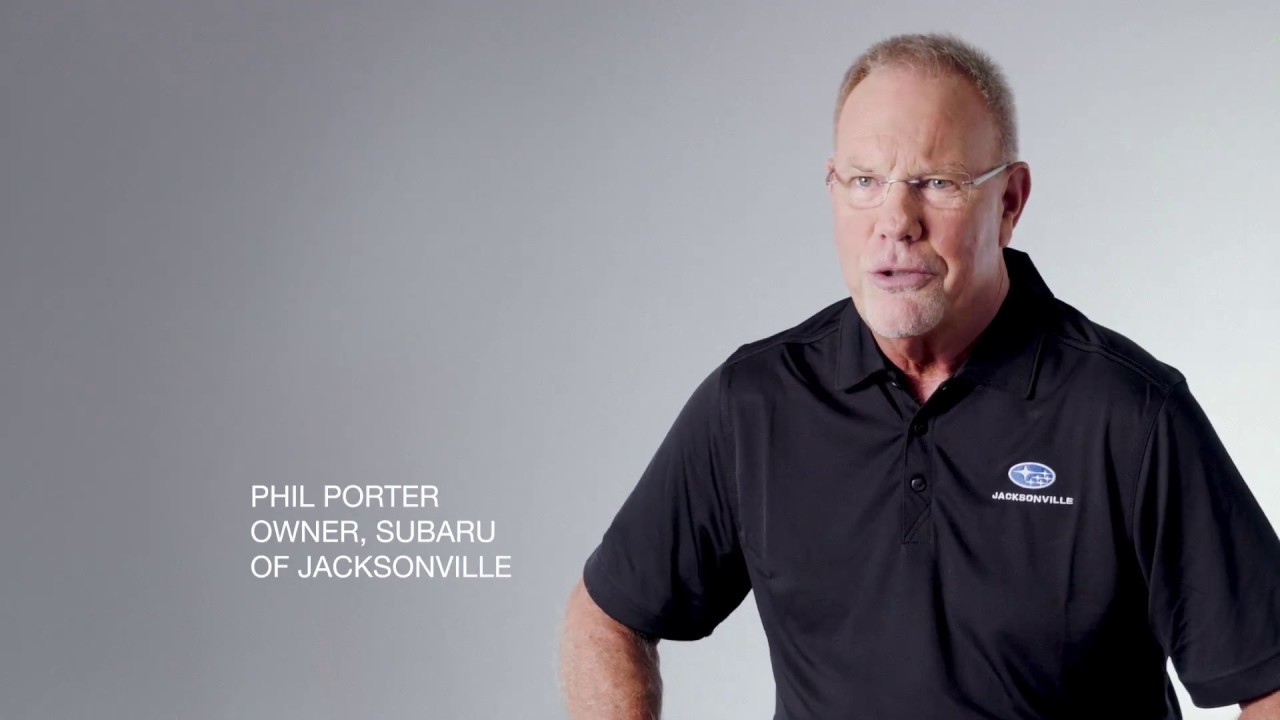 Porter said the problem is the dealership has "run out of service capacity" and doesn't want to inconvenience customers.
Porter said he has attempted for three years to buy the vacant 6.13-acre site south of the Discovery Plaza shopping center, which is at southeast Atlantic Boulevard and St. Johns Bluff Road. 
He intends to buy the land from Pozin Six Children LLC and Property Number 78 LLC.
A site plan shows a 34,000-square-foot building with a service entrance; 310 parking spaces with 205 spaces designated for inventory; an entrance from St. Johns Bluff Road South; access to the dealership on Atlantic Boulevard; and a stormwater retention pond.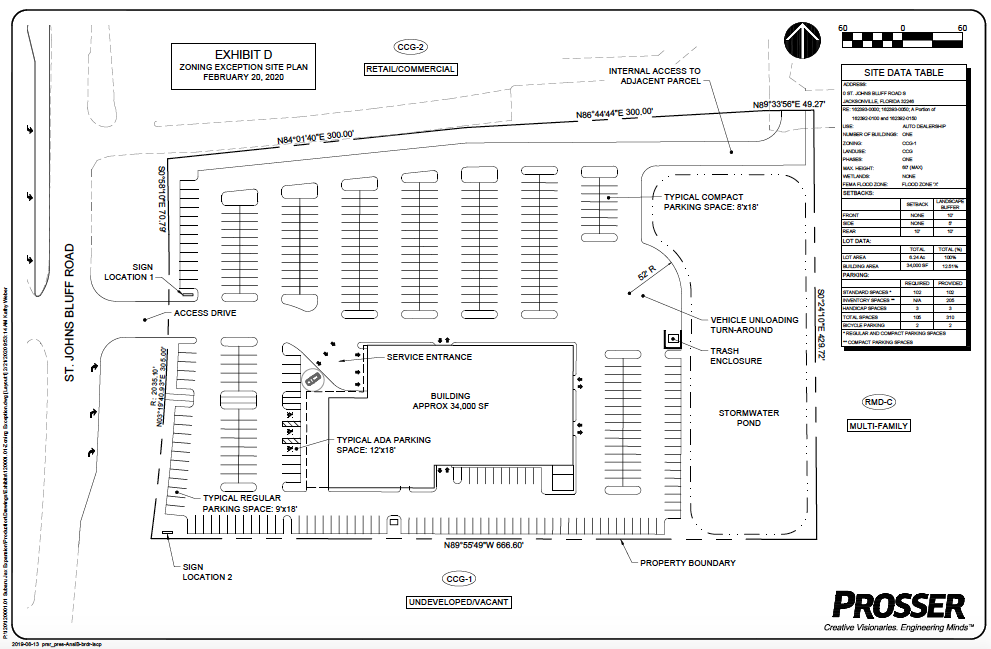 Porter said the expansion will be for used car sales, regular maintenance and express service, with 16 service lifts. Engine and transmission repairs will remain at the existing facility. 
He estimates the investment at $8 million to $8.5 million and he hopes to break ground by early next year. He anticipates construction will take 12-14 months.
The city is reviewing a request for a zoning exception for retail sales of new and used automobiles along with a service garage in a commercial community general-1 district. 
Jacksonville-based Prosser Inc. is the project civil engineer.
Porter opened Subaru of Jacksonville in 2000. It is a family-owned and -operated new and used vehicle dealership. He also owns a Subaru dealership that he opened in 1990 in Torrington, Connecticut.
The Jacksonville Planning Commission has not set a date for the zoning exception request.