A new seafood restaurant faces a crisis as sales suddenly plummet.
A grocery store owner must deal with the sudden demand for toilet paper, rice and other staples. A commercial real estate broker has visits canceled and must work at home.
 The business impact on Northeast Florida and the U.S. was immediate as state and federal officials moved to slow the spread of the coronavirus pandemic. Business leaders share their stories as they face the uncertainty of a shutdown with an unknown timeframe.
Hospital prepares and doctor takes own precautions
David Vukich | Chief Medical Officer | UF Health
UF Health Jacksonville's Chief Medical Officer David Vukich said working in a hospital during the coronavirus outbreak is unlike anything he's experienced in his 36 years at the institution.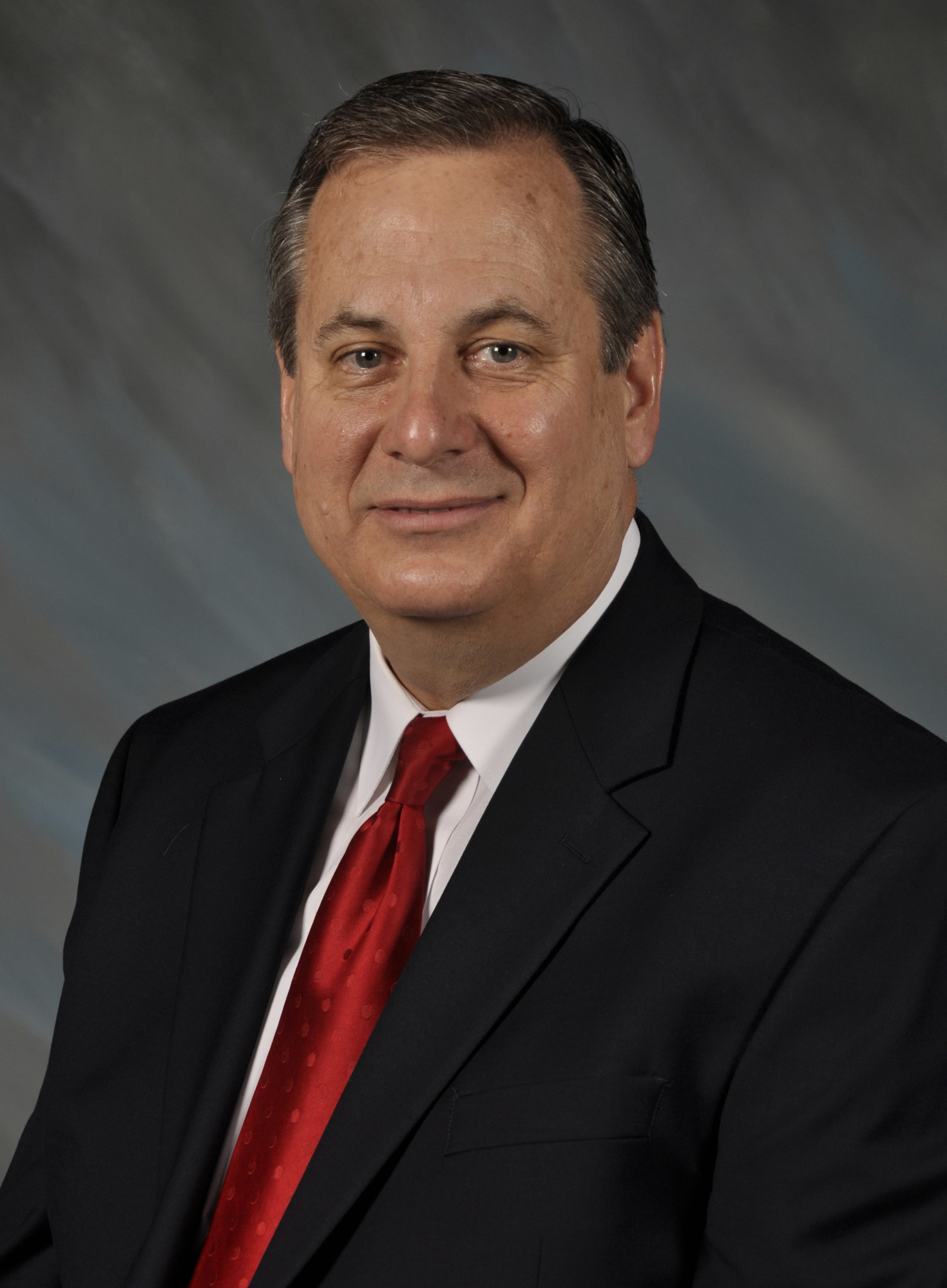 "I think it's fair to say that nobody in this country, unless they've worked with Doctors Without Borders, has experienced anything like this," Vukich said.
UF Health Jacksonville started making operational changes about four weeks ago, preparing the hospital to treat and contain the virus. 
It hasn't seen any positive cases as of the morning of March 18, but Vukich said that could change. 
He and other hospital leaders meet three times a day to update each other.
The hospital is limiting access to visitors, conserving its personal protective equipment like masks and gloves so it doesn't run out, and setting up a screening area at UF Health North. It also sent medical students home.
Vukich, 69, is "concerned for myself and my wife," and is taking his own precautions to avoid contracting the virus. Older adults are more likely to become seriously sick. 
But that fear isn't keeping him or UF Health staff from coming into work.
"I have absolutely no intention of stopping or backing out," he said. "I think it's the same at the other hospitals. Everybody is showing up for work, despite perhaps having a little bit of fear."
Katie Garwood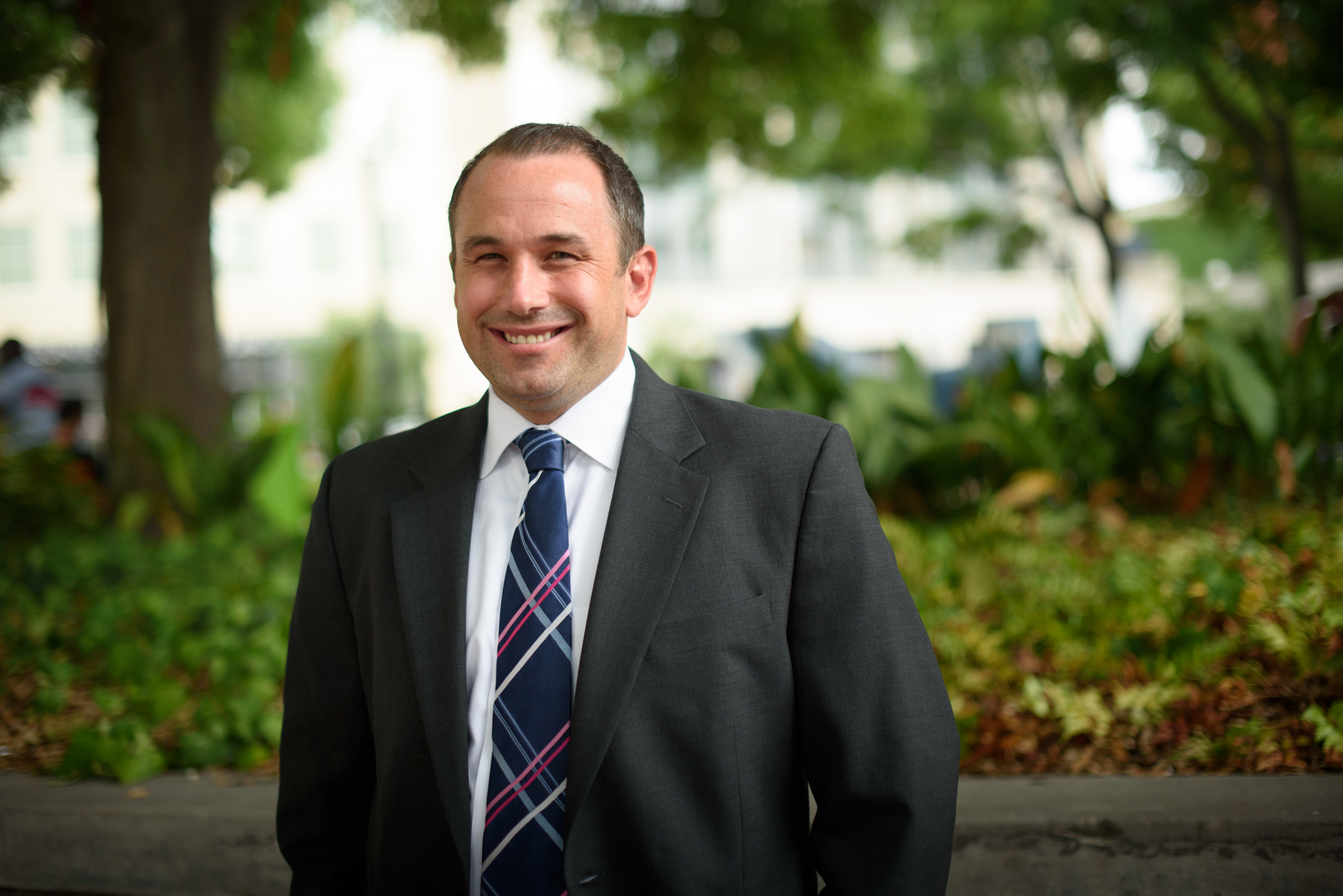 Fears for projects awaiting approvals, financing
Jake Gordon | CEO | Downtown Vision Inc.
Downtown Vision Inc. CEO Jake Gordon said he's usually positive, but he's concerned about the impact of the new coronavirus.
"Downtown was on a good upward trajectory. For that to continue, the economy has to stay strong. For investment to continue, there needs to be money available."
Projects under construction are unlikely to come to a halt, but he is worried about developments that haven't obtained approvals and financing.
Gordon said historic renovations and adaptive reuse projects pose more financial risk than new construction, and an economic downturn, sliding stock market and comparatively low rental rates could dissuade investors. 
Although Downtown Vision agrees with government-mandated business capacity restrictions and bar closures, Gordon realizes that lost revenue could force some businesses to close permanently.  
He is encouraged that Gov. Ron DeSantis activated the Florida Small Business Emergency Bridge Loan Program and Mayor Lenny Curry is considering city relief dollars. Results will depend on how quickly businesses receive the money.
The nonprofit sent staff members home to work from there, but gave them stipends for lunch Downtown.
"I highly encourage everyone to still patronize these smaller businesses via the internet and gift cards. If you really love these businesses, this is a time we need to support them."
Mike Mendenhall
Concern for the impact on small businesses
Carrie Smith | Managing Director | Franklin Street Jacksonville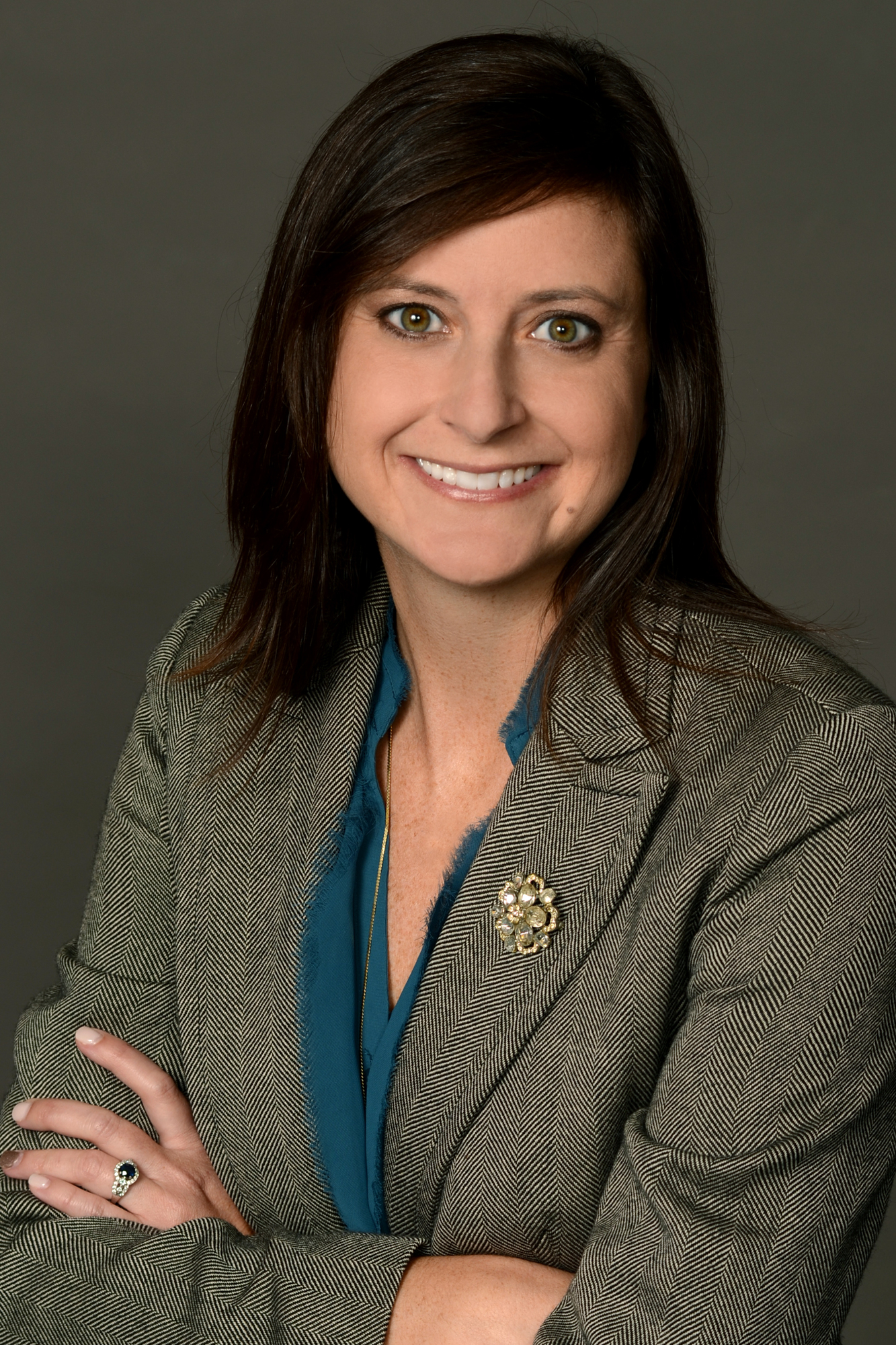 Carrie Smith worries about the effect of COVID-19 on small businesses.
"What I hope and pray for is this doesn't have a lasting impact on the small business owner," said Smith, who represents retail tenants and landlords for the Franklin Street commercial real estate firm.
One of her clients is a formalwear and bridal store. "They are very concerned with proms not taking place and weddings being canceled," she said.
Such events are understandably of small concern to government and medical officials trying to contain the spread of the new coronavirus. 
But those events represent sales and a livelihood for small business owners who depend on the commerce, she said.
Sports bars first faced the impact of canceled sporting events and on March 16, Mayor Lenny Curry ordered bars, restaurants and other social gathering areas with an occupancy of more than 50 to limit patrons and employees to that number. On March 17, Gov. Ron DeSantis ordered bars and nightclubs closed for 30 days.
Smith said her office was operating as usual last week. By midweek, clients were canceling visits. By March 17, she was working from home.
"By the end of last week, there was concern in our industry that is going to have a pretty heavy and lasting impact on small businesses, including franchise concepts," she said.
"It changes day by day," she said. 
Karen Brune Mathis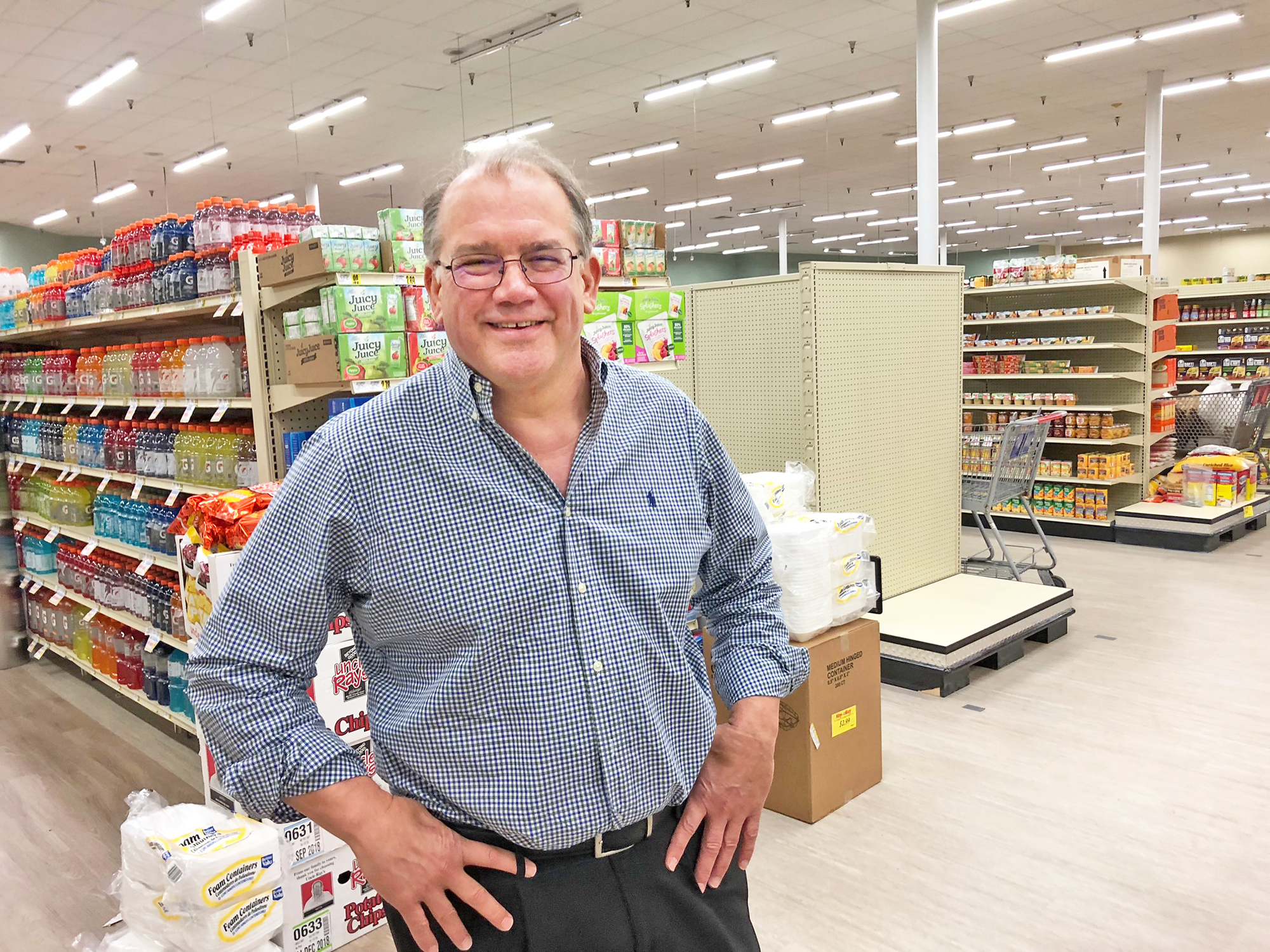 Grocer deals with 'stock-up mentality'
Rob Rowe | Owner | Rowe's IGA Supermarkets
Rob Rowe can't remember when toilet paper has been in such demand. "But when people buy two months' worth in one shopping trip, there is going to be a ripple effect to supply," he said. "If people think they will be without, they will buy whatever they see to ensure they have what they want."
Among other big sellers: Sanitizing products, rice and meat.
Volume is up. Sales doubled over the weekend, and March 16 was triple the week before, straining supply.
On March 18,Rowe cut operating hours by two hours to open at 9 a.m., rather than 7 a.m.,  and continue to close at 10 p.m., primarily to accommodate suppliers who can't deliver goods fast enough because of shoppers' "stock-up mentality."
"It has been very strenuous on staff, but so far we have been able to take care of our customers'  needs." he said.
Until the virus passes, he advocates: "One day at a time, stay safe, do the best you can for your friends and neighbors, be understanding to all in need in this crisis. Respect everyone, as we all have our fears, our needs, wants and difficulties. God bless all, we will overcome this if we all stick together."
Karen Brune Mathis