Frances Bartlett Kinne will be remembered for her leadership and love of life, and most of all for her infectious optimism.
Kinne died May 10 from complications from a stroke. She was 102.
"Her tenacious optimism was No. 1," said Jacksonville University President Tim Cost in an interview May 11 with Jacksonville Daily Record news partner WJXT TV-4.
Cost played baseball at JU and graduated in 1981. When he returned to the university as its president in 2013, Kinne was chancellor emerita and an integral part of the continuing development of the institution.
"A lot of people talk about servant leadership. Fran was a pioneer. She shattered glass ceilings that no one knew existed," Cost said.
In a message posted on JU's Facebook page the day Kinne died, Cost recalled his graduation ceremony.
Kinne, as JU president,  handed him his diploma, then stopped him for a second to say, "Go out in the world and do great things," Cost said.
Kinne had her own take on leading the way to do great things.
"Leadership classes are great, but you've got to have some experience and you have to have done some stupid things in order to know what you should be doing," Kinne said two years ago in an interview with the Daily Record that marked her 100th birthday.
Willard Payne Jr. remembers when he served on JU's board of trustees and he and Kinne were the team that recruited local high school basketball standout Otis Smith to enroll at the university.
Kinne quickly identified the decision-maker and made the invitation.
"Otis didn't do anything without his mother's approval and she gave him permission to come to JU," Payne said.
That led to a long and strong relationship with Kinne, Payne said.
"She was my sweetheart."
Something Kinne and Payne had in common was that they were trailblazers.
Kinne was the first female member of the Rotary Club of Jacksonville and its first female president in 2000-01. In 2003-04, Payne was installed as the club's first black president.
Kinne also was the first female member of The River Club; Payne its first black member.
"We called ourselves 'the bookends,'" Payne said.
"She was an outstanding lady. Wherever she went, people wanted to say hi to Fran and she wanted to say hi to them. We have lost an anchor in this community."
Before Kinne was president of the Rotary Club, she was program chair. That meant she introduced the keynote speakers at the club's meetings each week.
Kinne recalled the time she cited the worldwide recognition of one of the club's guest speakers, and then added an off-the-cuff personal note.
"The only thing I'm ever going to be known for is as the first member of Rotary International to have a hysterectomy," she told the club. 
"It was dead silence for about 30 seconds, then they laughed and they cheered. From that moment on, I was part of their group," Kinne said.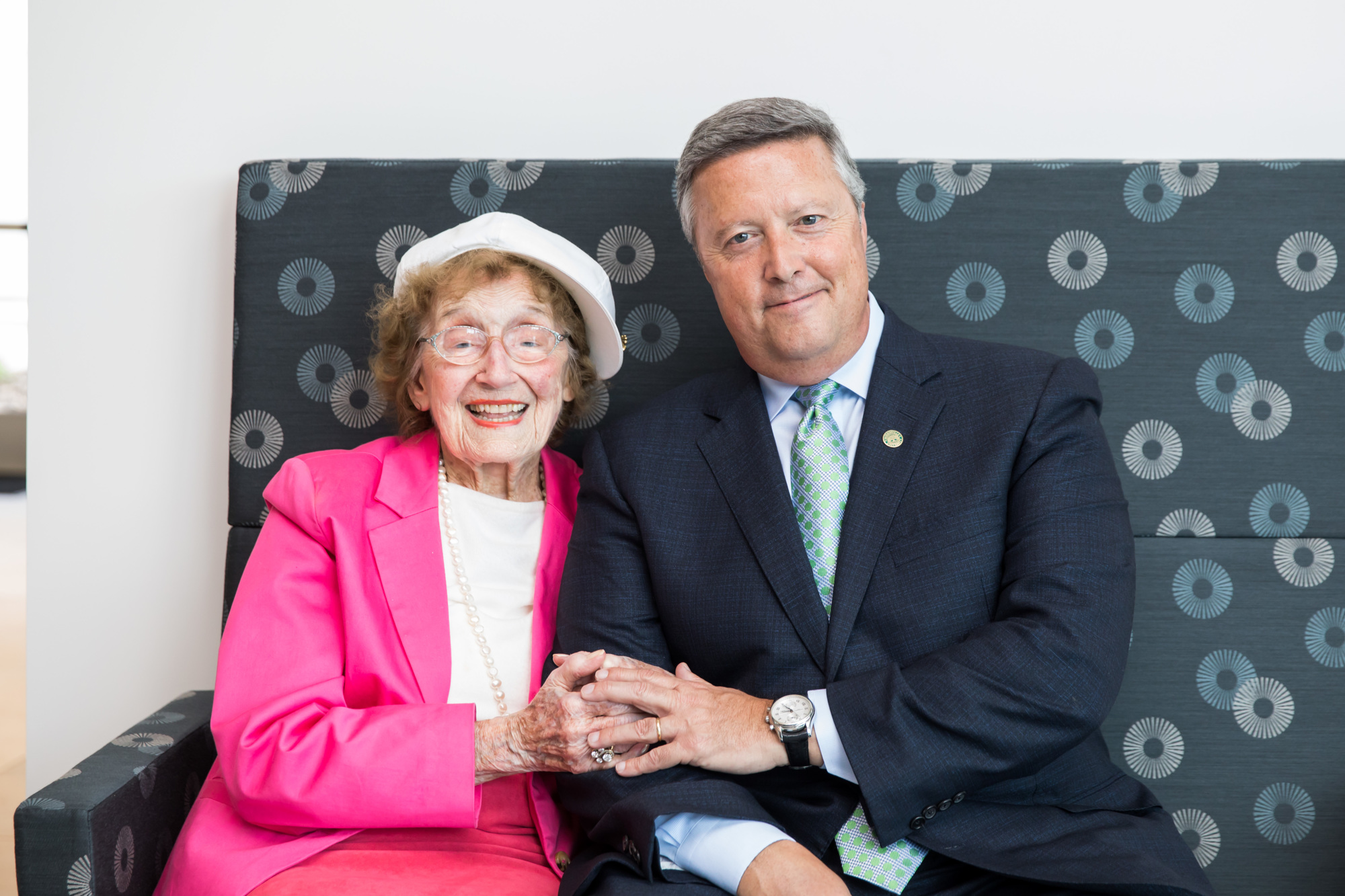 Attorney Hank Coxe, also a past president of the Rotary Club of Jacksonville, remembers when Kinne was invited to join.
It was soon after the U.S. Supreme Court ruled that civic clubs and organizations could not deny membership to women. Coxe said the board decided on two candidates to be its first female members: Kinne and Sister Mary Clare Hughes, CEO of St. Vincent's Hospital.
"Fran and Sister Mary Clare stood out as two women who were tailor-made to be members of that club," Coxe said.
He said when Kinne was the club's president, they had a great time together.
"I thought the world of her. This is like losing an institution," Coxe said.
In an interview with the Daily Record on May 11, Cost expanded about that day when Kinne handed him his diploma and advised him to do great things.
"Fran had the ability to bring out the best in people. She let us know she had high expectations of us and helped us raise our expectations of ourselves. It was a remarkable gift that came to her naturally," Cost said.
Since May 10, when people learned that Kinne had died, many have reached out to Cost to share their condolences.
"People are obviously sad, but they aren't crying. They are remembering specific instances of how she touched them and how she embraced and unleashed the power of the positive word," he said.