The proxy fight for control of CoreLogic Inc.'s board of directors resulted in a split decision at a special shareholders meeting last week.
Three new directors nominated by Cannae Holdings Inc. and Senator Investment Group LP were elected to replace existing CoreLogic board members.
But Cannae, the investment firm spun off from Jacksonville-based Fidelity National Financial Inc., and Senator nominated nine directors for seats on CoreLogic's 12-member board.
Cannae and Senator launched the proxy fight after their unsolicited $7 billion offer to buy the housing data firm in June was rebuffed by the board.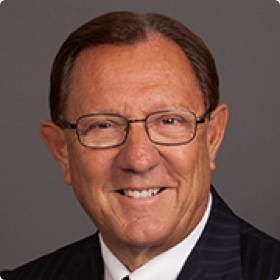 The two investment firms said they hoped a new slate of directors would be more open to considering a buyout, either the offer from Cannae and Senator or a competing bid.
"Today's vote is a clear mandate from shareholders for CoreLogic's Board to promptly engage in good faith with all bidders for the Company and to maximize value," Senator Partner Quentin Koffey said in a news release after last week's meeting.
However, the investment firms will have minority representation with only three of 12 board seats.
CoreLogic Chairman Paul Folino welcomed the three new directors in a news release.
"We look forward to working together and will get them up to speed quickly on our business and our strategic review process," he said.
Cannae and Senator initially proposed a buyout at $65 per CoreLogic share and raised the offer to $66 in September.
CoreLogic two weeks ago said multiple parties have come forward to potentially offer at least $80 a share to buy the company.
Cannae and Senator said they will not try to match those offers.
"We will vote in favor of and support any deal that maximizes value for all shareholders of the Company," the two firms said in a news release.
"Given CoreLogic's recent announcement that it is engaging with potential acquirers at a value of at least $80 a share, we expect the Company to move forward promptly and arrive at a signed deal with the highest bidder," they said.
Home Depot expanding former Interline business
Home Depot Inc. announced a deal last week to significantly expand its professional contractor division, a business that grew from the company's Interline Brands unit.
Atlanta-based Home Depot said it agreed to buy HD Supply Holdings Inc., a distributor of maintenance, repair and operations products.
The company is paying $8 billion to buy back HD Supply, a business it sold for $8.5 billion in 2007 to private investment firms.
Home Depot's last big investment in the maintenance, repair and operations business was its $1.625 billion acquisition of Jacksonville-based Interline in 2015.
In 2018, it established the Home Depot Pro division out of the former Interline business.
"As you know, the MRO customer is an important pro customer for The Home Depot," CEO Craig Menear said in Home Depot's quarterly conference call with analysts last week.
"We are committed to better serving the MRO customer and growing in this space. The success we've had with our existing MRO business makes us confident in our ability to accelerate sales growth in a highly fragmented $55 billion MRO marketplace," he said.
Home Depot reported sales jumped 23.2% in the third quarter ended Nov. 1 to $33.5 billion, as the company benefited from consumers spending more on home improvement projects while stuck at home during the COVID-19 pandemic.
The company said the number of customer transactions rose 13% from the third quarter of 2019 to 453 million, and the average ticket for those transactions rose by 10% to $72.98. Earnings rose by 65 cents to $3.18 a share in the quarter.
 
Record profits at Shoe Carnival
Shoe Carnival Inc. last week reported flat sales for the third quarter ended Oct. 31 but record-high quarterly profits.
The chain of 383 footwear stores controlled by former Jacksonville Jaguars owner Wayne Weaver said sales of $274.6 million were about the same as the third quarter of fiscal 2019, but sales at stores open for more than one year rose by 0.9%.
"As we had anticipated and communicated, we achieved same-store sales growth in spite of the extended back-to-school season, an achievement you are unlikely to hear from other fashion retailers," CEO Cliff Sifford said in Shoe Carnival's conference call with analysts.
"Back-to-school played out largely as we had thought with sales occurring later in the fiscal third quarter due to delayed start dates for nearly all of the schools within the markets we operate," he said.
With higher profit margins, earnings rose by 9 cents a share to $1.03.
The earnings were well above the consensus forecast of 64 cents by analysts surveyed by Zacks Investment Research.
Weaver is chairman of Evansville, Indiana-based Shoe Carnival and its largest shareholder. His family controls 30.8% of the stock.
Landstar increases earnings forecast
Landstar System Inc. said in a Securities and Exchange Commission filing last week that it is slightly increasing its forecast for fourth-quarter earnings.
The Jacksonville-based trucking company had been projecting revenue of $1.15 billion to $1.2 billion and adjusted earnings of $1.61 to $1.71 a share.
In a webcast to an investor conference sponsored by Stephens Inc., CEO James Gattoni said revenue and earnings would be slightly above the high end of its previous forecast, the SEC filing said.
"The improved guidance reflects truck load volume currently trending near the high end of the previous guidance and revenue per load on loads hauled via truck trending above the 2019 fourth quarter in a mid-teen percentage range," the filing said.
Landstar had earnings of $1.27 a share on revenue of $995 million in the fourth quarter of 2019.
Goldman Sachs rates Black Knight 'neutral'
Goldman Sachs analyst Matthew O'Neill last week rated Jacksonville-based mortgage technology company Black Knight Inc. at "neutral," as he began coverage on several IT services companies.
Black Knight dominates its main business, processing first mortgages for home lending companies, with 62% of the market and has grown profit margins by adding additional services, O'Neill said in his report.
"However, compared to the rest of our coverage — we expect secular growth drivers to accelerate in payments and see industry trends broadly improving in IT Services — the macro outlook for Black Knight appears more uncertain," he said.
"In addition, while Black Knight has executed well in recent quarters, we believe it is already reflected in current valuation," he said.
ParkerVision seeking $1.3 billion in patent lawsuit
ParkerVision Inc. last week reported a third-quarter loss of $1.7 million, or 3 cents a share.
The Jacksonville-based developer of wireless technology has no products on the market and is engaged mainly in pursuing patent infringement lawsuits against several major electronics manufacturers.
ParkerVision says those firms are illegally using the company's wireless technology in its products.
The company last week said it is seeking $1.3 billion in damages from Qualcomm Inc. in a jury trial scheduled to begin in May 2021 in federal court in Orlando.
ParkerVision said in a news release the damages represent "the reasonable royalty" Qualcomm owes for using the technology.
ParkerVision was awarded a $173 million judgment from Qualcomm by a jury in 2013. But it was overturned by the federal court judge presiding over that case.