Owners of the historic Fairbanks House in Fernandina Beach sold the bed-and-breakfast Sept. 28 for $1.93 million.
George R. and Susan Fairbanks built the house in 1885 at 227 S. Seventh St. in what is now the Fernandina Beach historic district.
The Fairbanks House Bed and Breakfast site describes the property as a villa with five guest rooms and four suites, private cottages and pool "featuring Adirondack chairs, native plants, soaring oaks, fifty-foot magnolias, fragrant jasmine arbors and a butterfly garden."
"The oversized rooms and suites are furnished some with kitchens and multiple beds – are furnished with a blend of today's comforts and yesterday's beauty. Gourmet breakfast, daily social hours, and freshly baked cookies," says fairbankshouse.com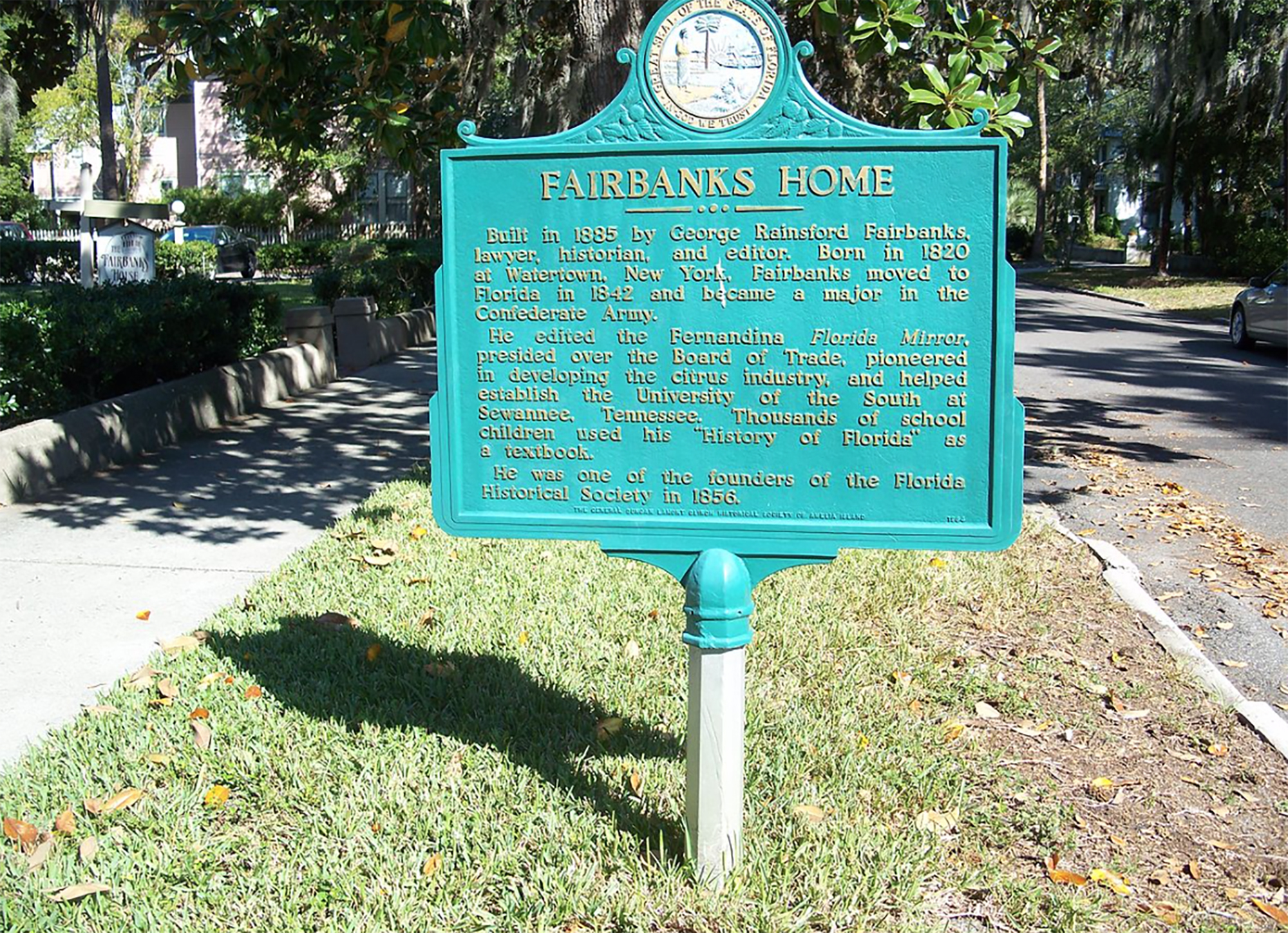 Fairbanks, from Watertown, New York, moved to Fernandina in 1842. He was an attorney, developer in the citrus industry, historian, newspaper editor of the Florida Mirror, soldier in the Confederate Army, history author,  politician and assisted in founding the Historical Society of Florida. 
Seller Fairbanks House Inc., led by William and Theresa Hamilton, bought the 1-acre property comprising two parcels in 1997 for $1 million. 
FYRE Holdings II LLC, a registered Delaware limited liability company whose agent is based in  California, is the buyer.
The 7,260-square-foot home, designed by architect Robert S. Schuyler and added to the U.S. Department of the Interior National Register of Historic Places in 1973, became a well-known bed-and-breakfast in Fernandina Beach. 
The home features a 15-foot tower, an elevator and a fireplace in 10 rooms. Two of the fireplaces were designed with tiled scenes depicting  Aesop's fables and Shakespeare's plays. 
Schuyler, originally from New York, moved to Fernandina in 1881 and was known for designing the Gothic Revival-style St. Peter's Parish (Episcopal Church) in Fernandina, built with tabby, a concrete mixture of burnt oyster shells to create lime with water, sand, ash and broken oyster shells.