Designs for the adaptive reuse of two historically designated urban core properties purchased by JWB Real Estate Capital in August are headed to the Downtown Development Review Board.
The real estate development firm, led by President Alex Sifakis, is seeking conceptual approval for mixed-use projects at the Federal Reserve Bank Building at 424 N. Hogan St. and the adjacent Baptist Convention Building at 218 W. Church St.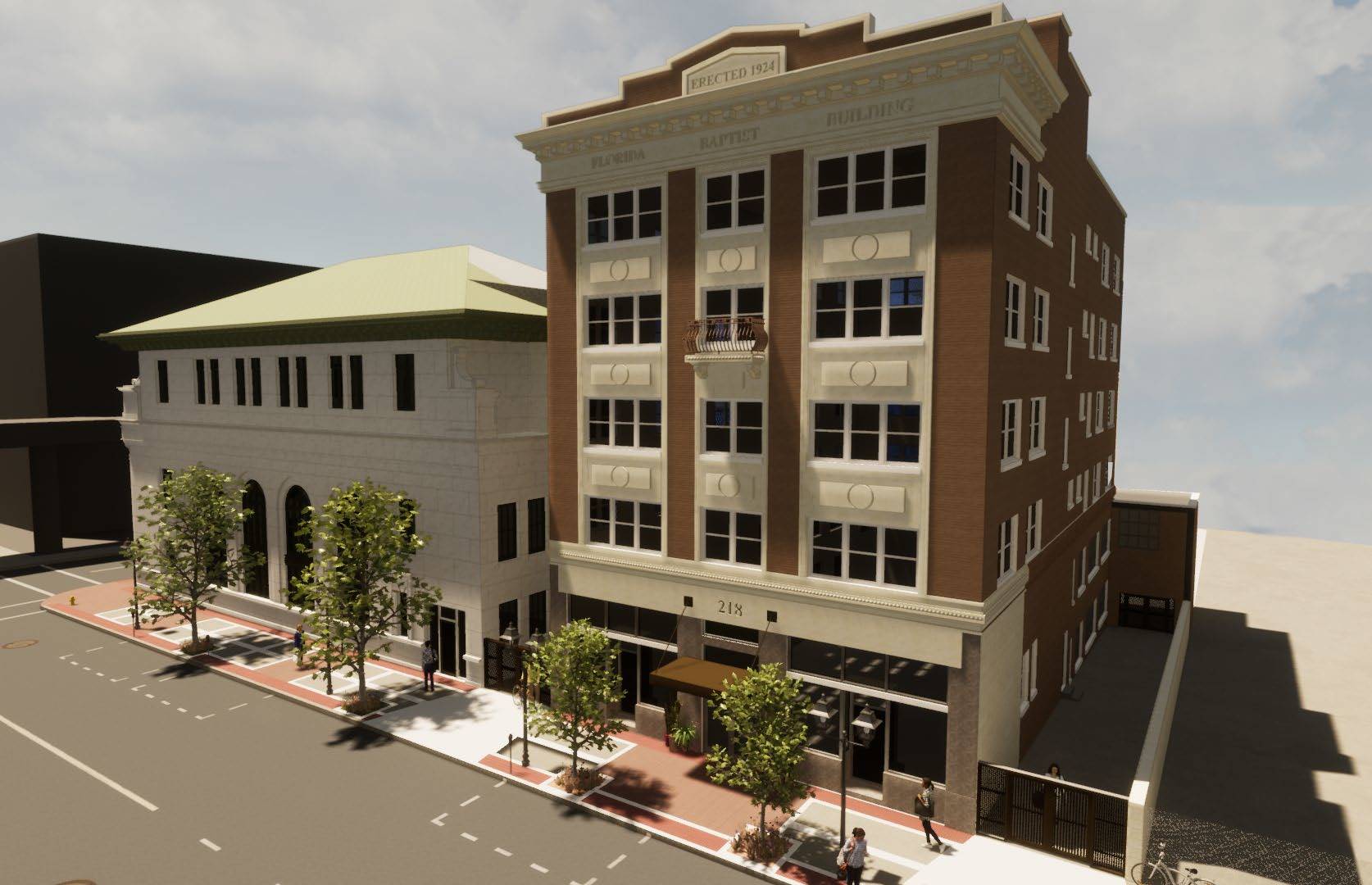 Plans released Sept. 3 in DDRB meeting documents show a restaurant space and 24 studio and one-bedroom apartments in the 218 W. Church St. Property. There is also two mercantile suites.
The Federal Reserve Bank Building redevelopment includes a restaurant, business and banquet space, along with an exterior courtyard for outdoor dining.
An aerial view shows the courtyard linking the two buildings and the Seminole Building, home to the Sweet Pete's candy store, at 400 N. Hogan St. which JWB bought in January.
The five-story, 26,500-square-foot vacant office building at 218 W. Church St. was developed in 1924 and is landmarked as historic. JWB bought it from investor Atrium Properties 1 LLC.
The real estate firm bought the property for $675,000 on Aug. 26.
JWB paid $1.75 million through 218 W. Church LLC for the Federal Reserve Bank Building Aug. 3. It was built in 1922.
The DDRB will consider the designs at its 2 p.m. Sept. 10 meeting.