The U.S. Small Business Administration's North Florida District Office announced its 2020 Small Business Week winners Sept.4 and three are from Northeast Florida.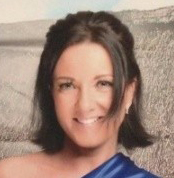 • Jacksonville's Culhane's Irish Pub owner Mary Jane Culhane was named the district's Woman-Owned Small Business Person of the Year.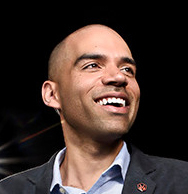 • St. Augustine-based Vested Metals International President Viv Helwig is the district's Minority-Owned Small Business Person of the Year. 
• 121 Financial Credit Union's Manager of Business Services Tillery Durbin was named the district's Small Business Advocate of the Year.
The 2020 winners will be recognized at a virtual Small Business Week Celebration Oct. 9. The event will be jointly hosted by the Small Business Development Centers at the University of North Florida, University of Central Florida, Florida A&M University and University of West Florida.
The awards honor local entrepreneurs and small business advocates. 
"This year has been challenging for most small businesses, and our winners are no exception. I'd like to take this opportunity to congratulate the winners. We are proud of the contribution you have made in your respective communities. The SBA and our resource partners are here to continue to help all our small businesses in the area start, grow, and recover," Acting North Florida District Director Laketa Henderson said in a news release.
The SBA North Florida District Office serves 43 counties. The district office in Miami serves the remaining southern half of the state.
The complete list of winners
2020 North Florida District Small Business Person of the Year
Sarah Blake, President, Elipsis Engineering and Consulting LLC, Winter Garden
2020 North Florida, State of Florida, Region IV, and National Small Business Exporter of the Year
Nick Nicholas, Owner/Technical Director, Genesis Water Technologies, Maitland
2020 North Florida District Woman-Owned Small Business Person of the Year
Mary Jane Culhane, Culhane's Irish Pub, Jacksonville
2020 North Florida District Veteran-Owned Small Business Person of the Year
John Burns, President and CEO, Eagle 6 Technology Services, Orlando
2020 North Florida District Minority-Owned Small Business Person of the Year
Viv Helwig, President, Vested Metals International LLC,  Saint Augustine
North Florida District Small Business Advocate of the Year
Tillery Durbin, Manager of Business Services, 121 Financial Credit Union, Jacksonville
North Florida District Community Partner of the Year
Santa Rosa County Economic Development Office, Milton. Accepted by Shannon Ogletree, Executive Director
Regional Prime Contractor of the Year (Award through SBA's Office of Government Contracting)
Princess Ousley, President and CEO, EBS Leaders, Tallahassee