Chicago-based Inland Real Estate Investment Corp. paid $83.25 million Sept. 11 for the 350-unit JTB Apartments at 8876 AC Skinner Parkway near the Deerwood Office Park and St. Johns Town Center.
JTB Apartments sold for $237,857 per unit, a record in the Jacksonville area. The previous record of $228,448 per unit was set by the sale of the 348-unit The Elysian, formerly the Sentosa Beachwalk, in the Beachwalk community in St. Johns County. 
Both communities were built in 2019.
Brian Moulder and Dhaval Patel, multifamily sector specialists with Walker & Dunlop in Jacksonville, brokered the sale. Moulder and Patel also brokered the sale of The Elysian and the 306-unit Ravella at Town Center that sold Dec. 3 for $221,421 per unit.
The average price per-unit apartment sale in Northeast Florida in 2019 was $104,000. It increased to $152,750 in the first six months of 2020 due to fewer transactions and the sale of mostly Class A properties, according to a Colliers International Northeast Florida reports. 
Inland was attracted to the JTB Apartments because "it had one of the strongest lease-ups in the market. It's got great rental history, the location, the product type and its the only five-story product in the market," Moulder said.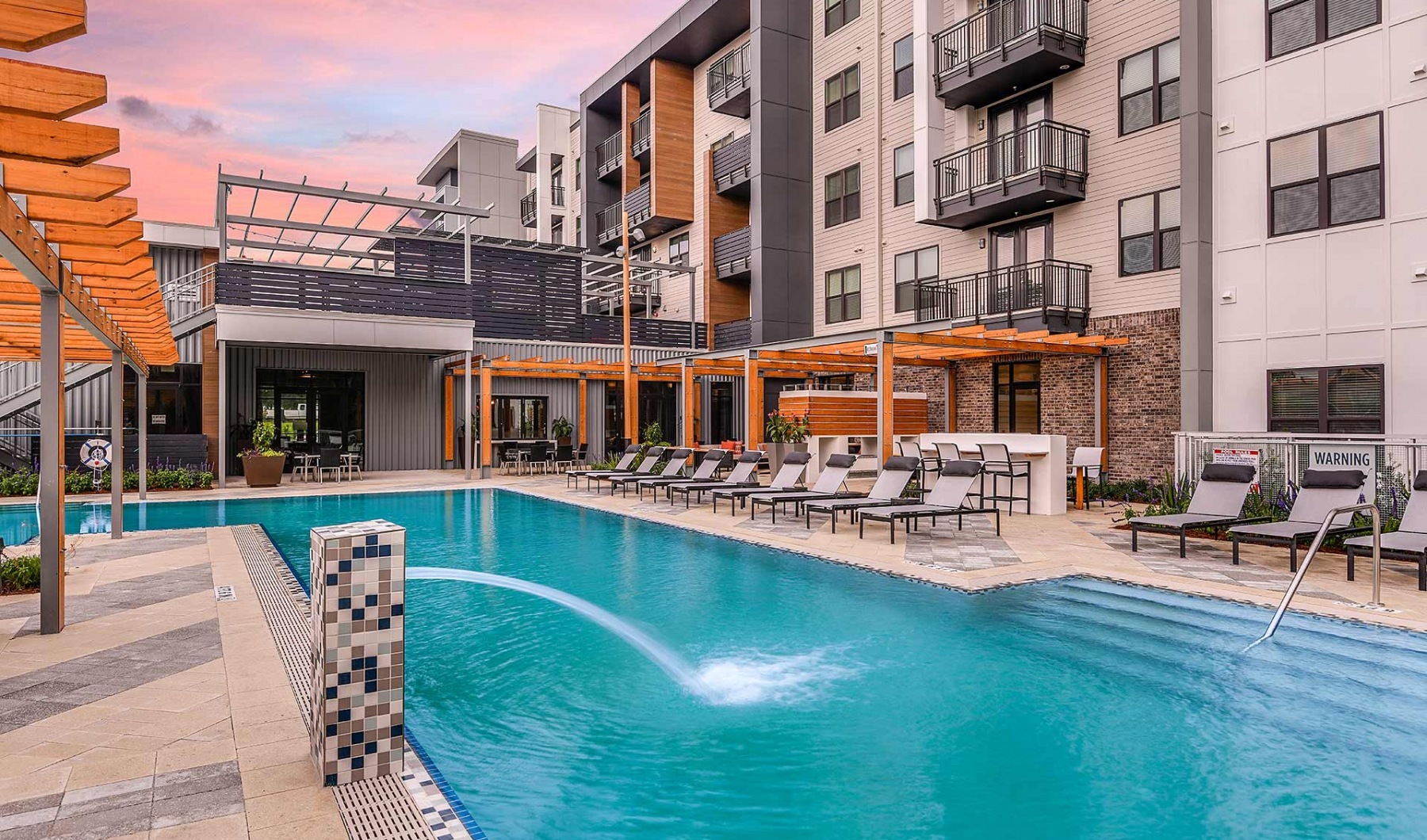 The JTB occupancy rate is 93%, about the norm in the Jacksonville market, he said. The average household income is $109,000 and the effective rent is $1,561 along with 5.4% rent growth as of June.
"The healthy nature of Jacksonville continues as we move through this pandemic and it's on the upward swing," Moulder said.
Walker & Dunlop brokered apartment sales of $1.2 billion last year in Jacksonville and represents another $400 million for sale in the market. 
"I think you will continue to see investors putting money into multifamily throughout the remainder of the year and even more so in 2021," he said.
Dallas-based Presidium Group LLC, a real estate development, investment and management company, sold JTB Apartments through JTB-AC Skinner LLC.
Presidium and Jacksonville-based Killashee Investments and Schmidt Development developed the project.
The consortium paid $8.35 million for the 13.28-acre property near Southside and Butler boulevards in October 2017.
JTB received the Silver Award from Southeast Building Conference's 2020 Aurora Awards Design Competition for the Best Multifamily Housing Complex.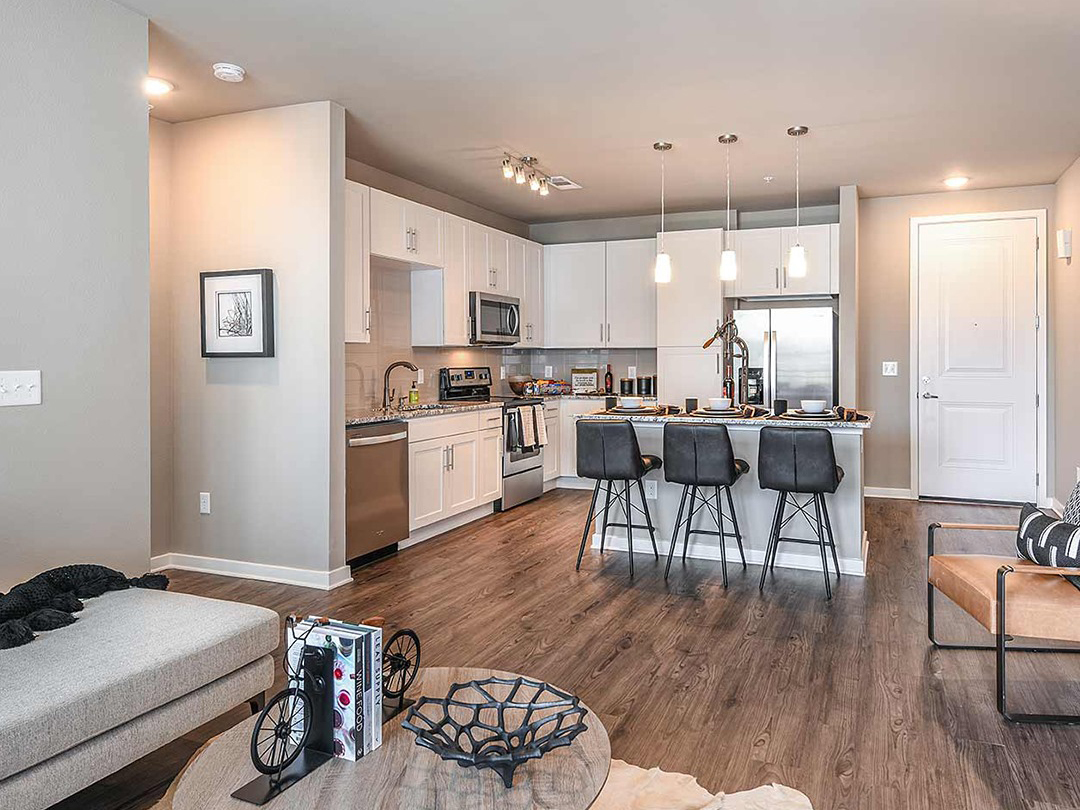 The community features four five-story buildings with elevators and seven carriage buildings with garages. JTB offers 40-studio; 111 one-bedroom; 159 two-bedroom; and 40 three-bedroom units among 10 floor plans ranging from 640 square feet to 1,454 square feet. 
Interiors include upscale finishes, 9-foot ceilings, quartz countertops, washers and dryers and stainless steel appliances. Community amenities feature an 11,000-square-foot clubhouse with a demonstration kitchen, TV lounge, cybercafé lounge, interactive game room, fireplace, bar, gym, fitness studio and a rooftop terrace lounge. 
Other amenities include a resort-style pool, lap pool, outdoor bar and patio, bocce ball court, bark park, pet salon, walking trail, gated access, indoor mail station, car wash and garage. It also offers cabanas, fire pits, grills, electric vehicle charging stations and storage units for rent. 
Atlanta-based Dwell Design Studios was the architect and Jacksonville firms Connelly & Wicker Inc. was the civil engineer and LandSouth Construction LLC was the general contractor.
JTB was Presidium's entry into the Jacksonville market. Presidium has a multifamily portfolio of more than 13,000 units combined with other commercial real estate of more than 80 properties comprising about $2 billion in assets under management.
Inland, established in 1968, is a commercial real estate investment firm with about 620 properties across the U.S. The company and its affiliates also own the Magnolia Village Apartments along Atlantic Boulevard in the Spring Glen area, the Cypress Pointe Apartments in Orange Park, and retail properties in Jacksonville.