Gatlin Development Co. Inc. wants to demolish the former greyhound racetrack and poker room in St. Johns County for a mixed-use project with up to 975 multifamily units.
Gatlin submitted an application to rezone 103 acres southwest of U.S. 1 North and Race Track Road. The site is south of the Duval County line between Nocatee and Durbin Park.
Jacksonville-based Gatlin wants to change the property from commercial intensive and open rural zoning to a planned unit development named Grand Cypress.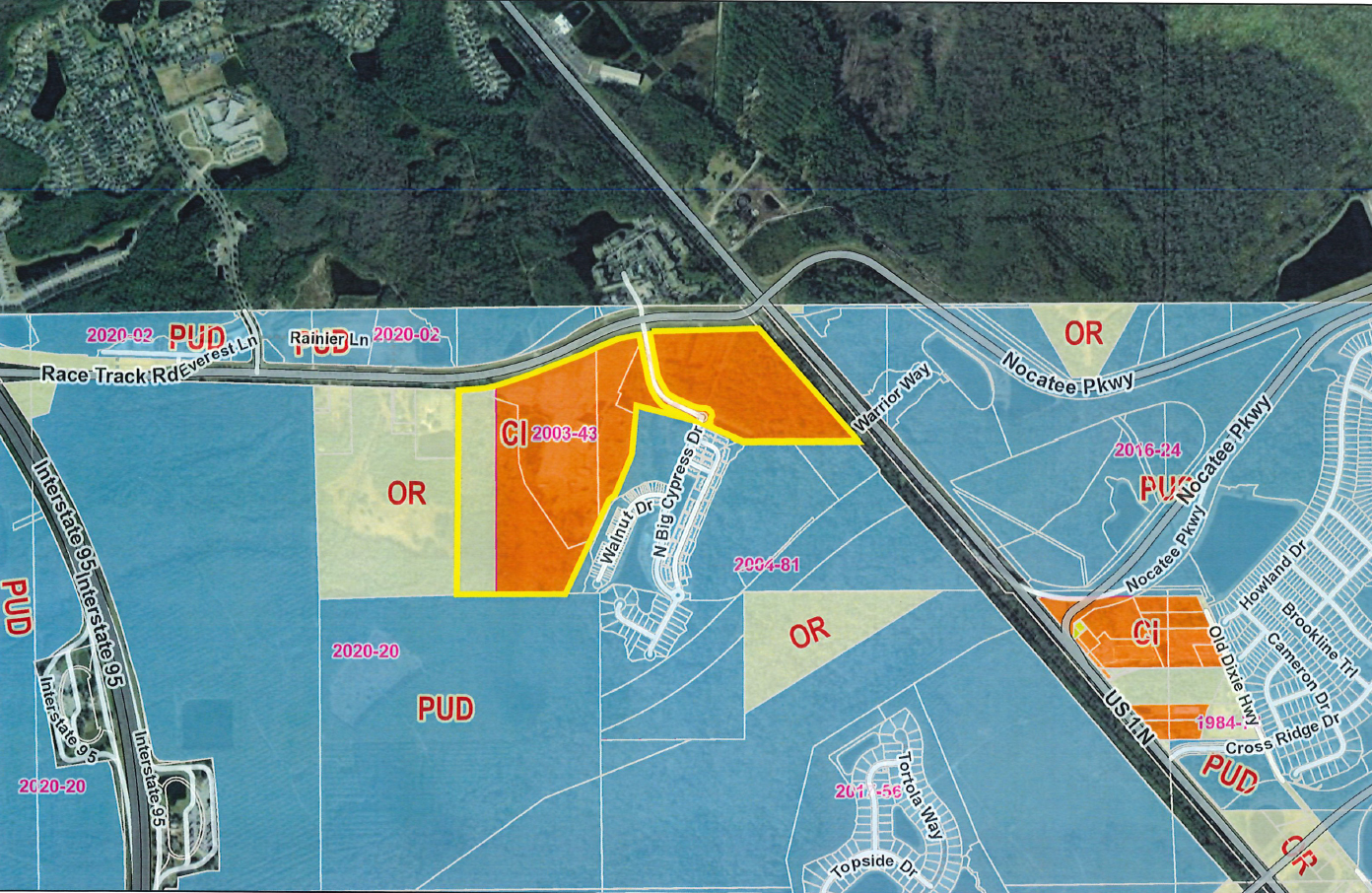 It would allow up to 250,000 square feet of commercial and office space and the multifamily units, which could be town houses and apartments. 
The project would preserve of  30 of the 31 acres of wetlands on the property.
The application says the proposed commercial and multifamily uses are compatible with the property's intensive commercial future land use designation.
The applicant states that project benefits will include an increase in the nonresidential tax base, create jobs, provide multifamily workforce housing, preserve on-site wetland and create a walkable mixed-use development with parks, plazas and open space.
Gatlin controls the property with a contract to purchase from Bayard Raceways Inc. of Jacksonville, according to the application.
Gatlin is a developer with Gate Petroleum Co. at Durbin Park.
The former greyhound racetrack and poker room closed in 2012.