As GreenPointe Developers grows its Jacksonville presence, it made sense for the homebuilder to add more leadership in the region. 
Liam O'Reilly, who had been with the Jacksonville-based company since 2018 as a senior land development manager, appeared to be the natural fit to fill the role of regional president, overseeing development in St. Johns, Clay, Flagler and Volusia counties. 
O'Reilly will split duties in Northeast Florida with fellow regional president Mike Taylor, who manages Duval, northern St. Johns, Nassau and Southeast Georgia. 
"I did a lot of the heavy lifting on the new projects that we acquired both on the acquisition side and launching the communities," O'Reilly said. 
"I think it made sense to split things and try and make sure we are executing on what we're doing. We're continuing to grow."
O'Reilly started in the role in March and is leading through a high-growth time for the company, as well as a hot residential real estate market.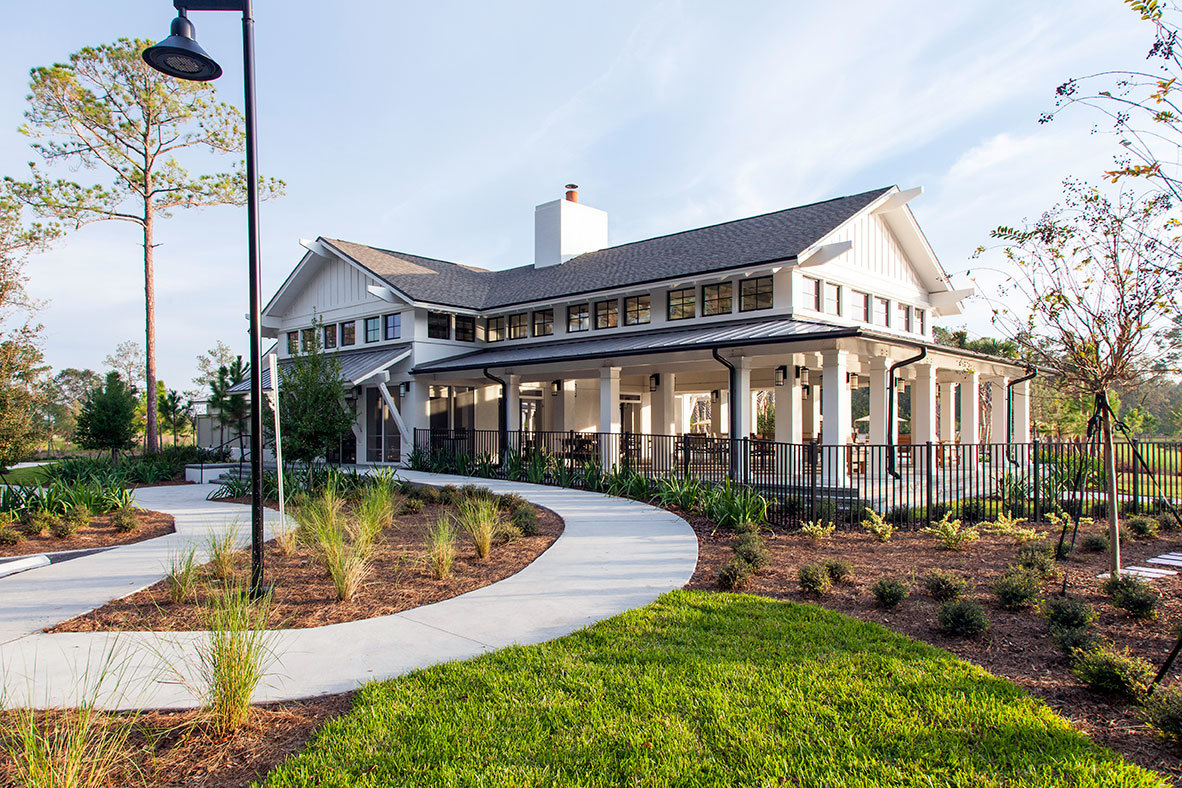 A civil engineer by trade, O'Reilly said he relishes the problem-solving that comes with real estate development.
Out of college from Florida State University, the Jacksonville native moved to San Diego to work in civil engineering. 
He consulted developers on construction projects and realized he wanted to work in real estate development. 
"On the consultant side, you focus on one specific thing and you're an expert at that one thing," O'Reilly said. 
"On the ownership side as a developer, you get to do everything from cradle to grave – all the way from raw land to building the amenity centers and clubhouses," he said.
" I was attracted to being able to experience everything."
Before joining GreenPointe, O'Reilly was land development manager at CalAtlantic Homes and an engineer at England, Thims & Miller. 
O'Reilly said the first few months as regional president have been spent dealing with the building materials shortage, especially lumber. GreenPointe is ordering six to 12 months in advance to make sure products are available when needed.
"It changes every day. We're following the headlines and monitoring pricing on things in real time," he said. 
GreenPointe has six communities in Northeast Florida. Granary Park in Clay County, a 770-home development near Lake Asbury, is the most recently announced project.
Other developments include Tributary and Amelia Walk in Nassau County and EvenTide and TrailMark in St. Johns. 
GreenPointe also has a presence in Tampa, Southwest Florida and Southeast Florida, but Jacksonville is its focus. 
While GreenPointe occasionally develops residential high-rises and commercial projects, O'Reilly said the company's goal will be to continue to focus on housing communities. 
"People just love Jacksonville," he said. 
"When they get here and see our natural amenities, they want to move here. Our strategy is going to be to continue to execute on building highly amenitized, high-quality, lifestyle communities for a pretty good price."
O'Reilly said he sees the area along the First Coast Expressway as the next corridor of growth in the region. 
Granary Park is near a future First Coast Expressway interchange.
"As people come back to work, the drive times are going to be lower than they've historically been out there and they don't have to go to the office every day anymore," he said. 
"Having a high-quality community, you don't have to be 10 minutes from the office anymore. Those are areas we are focused on growing."