Construction of the first portion of the 30-mile Emerald Trail series of parks is underway.
The 1.3-mile LaVilla Link will connect the Brooklyn and LaVilla neighborhoods in Downtown Jacksonville to the S-Line Rail Trail in the Railyard District, which starts along Myrtle Avenue. 
The LaVilla Link will include Lift Ev'ry Voice and Sing Park, the Florida C. Dwight Memorial Playground and several historic landmarks.
The next portion of the trail will be constructed along Hogan Street.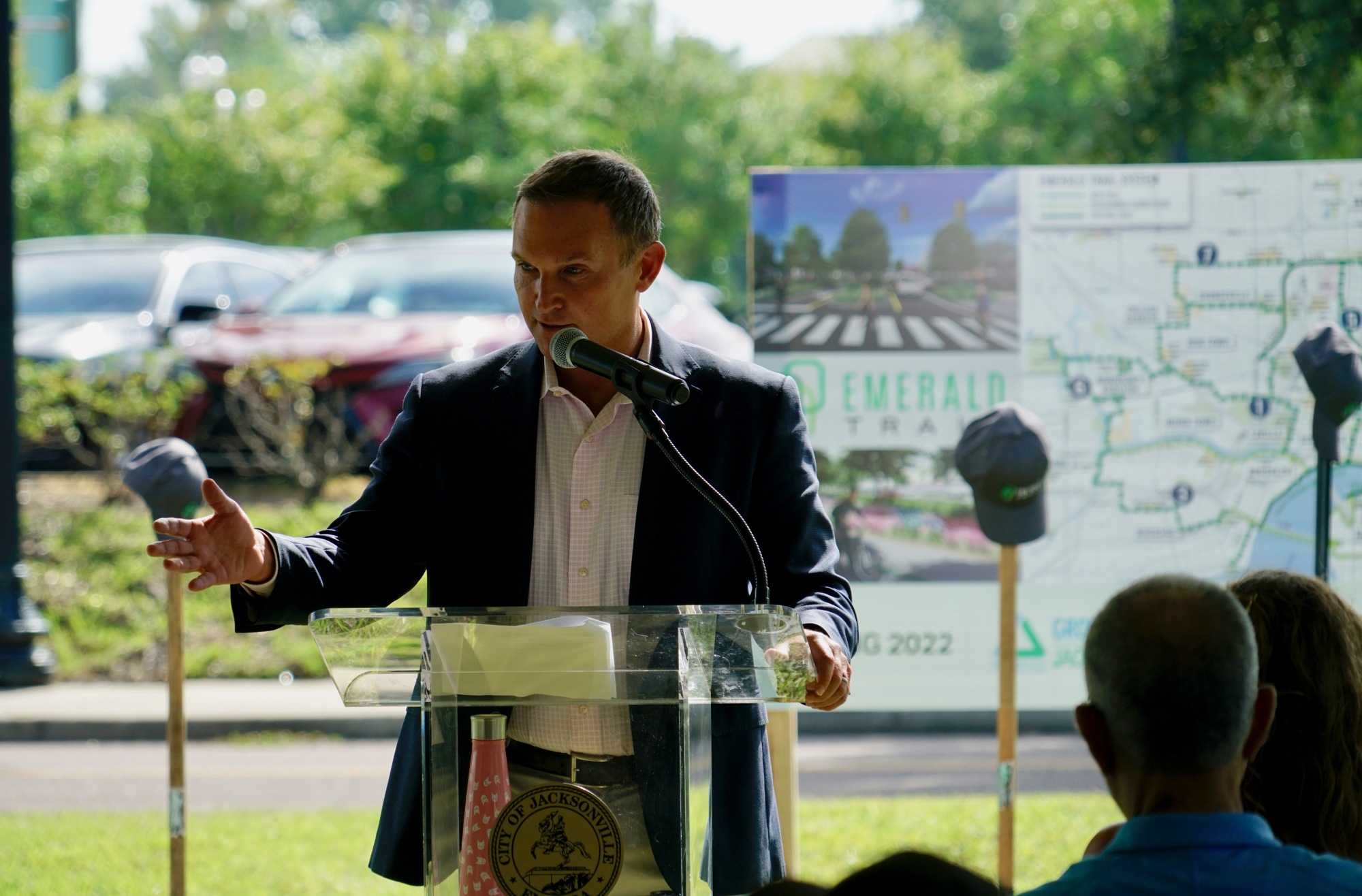 When completed, the trail will connect 14 urban neighborhoods to Downtown, the St. Johns River, McCoys Creek and Hogans Creek, along with schools, colleges, parks, restaurants and retail destinations. 
Groundwork Jacksonville developed the trail master plan, which City Council approved in March 2019. The Emerald Trail is expected to be fully completed in 2029. 
Mayor Lenny Curry, Groundwork Jacksonville CEO Kay Ehas, corporate donors and city officials took part in a groundbreaking Aug. 24. 
"The Emerald Trail is an historic opportunity," Ehas said. 
It is "an opportunity for millions of dollars of infrastructure and economic investment in our urban core neighborhoods, an opportunity for entrepreneurs to establish businesses along the trail," she said.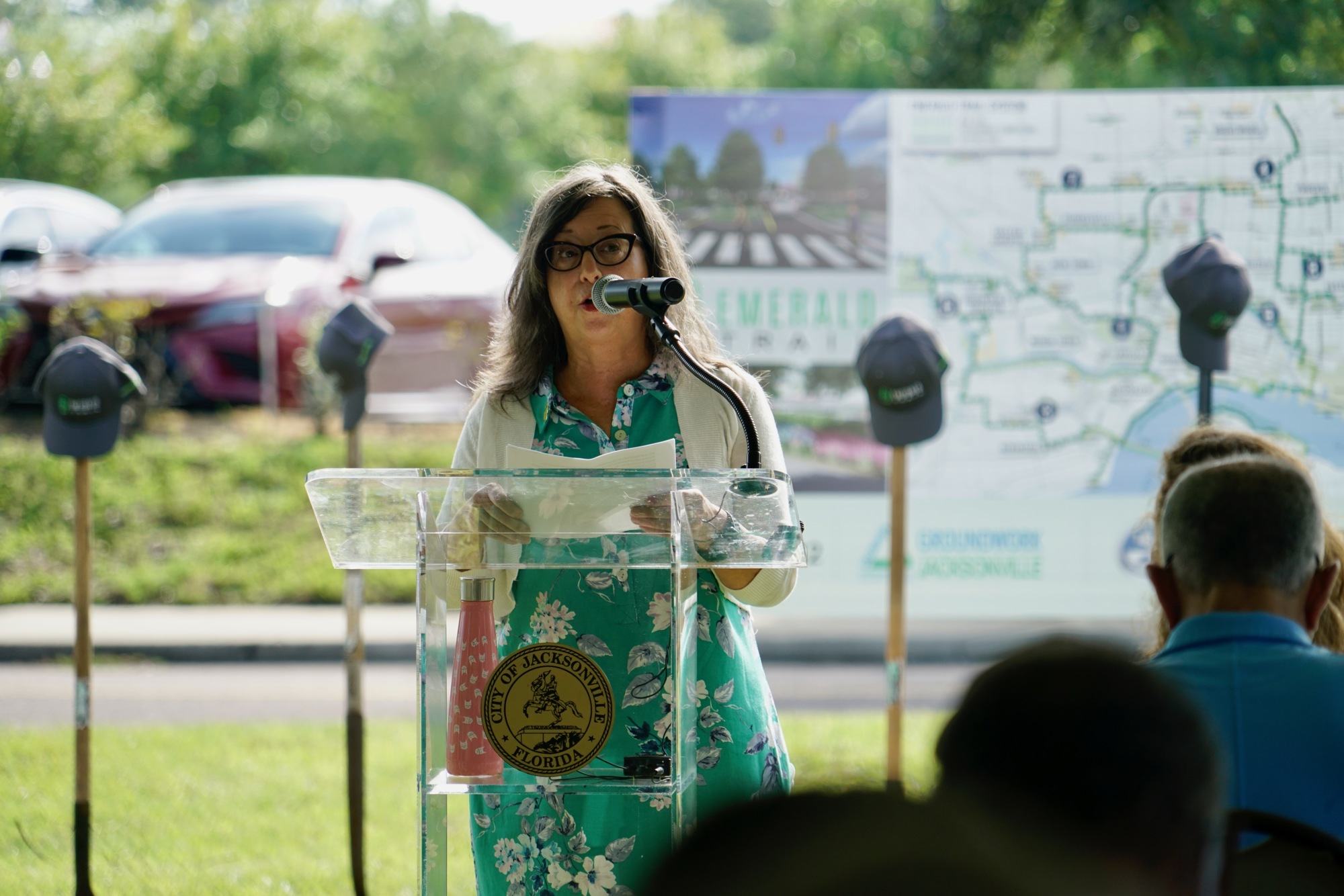 The trail will be funded with $132 million from Duval County's local option gas tax approved by Council in May. The project is expected to cost $184.3 million, but that could increase with rising construction costs, Ehas said. 
"This is a big deal, and will have lasting benefits for the neighborhoods linked by the Emerald Trail and all of Jacksonville as a whole," Curry said. 
Other funding comes from private donors. VyStar Credit Union donated $400,000 and Brightway Insurance co-founder David Miller contributed $100,000 through his David C. Miller Fund for the Lee Street pond overlook. Both were named Trail Champions.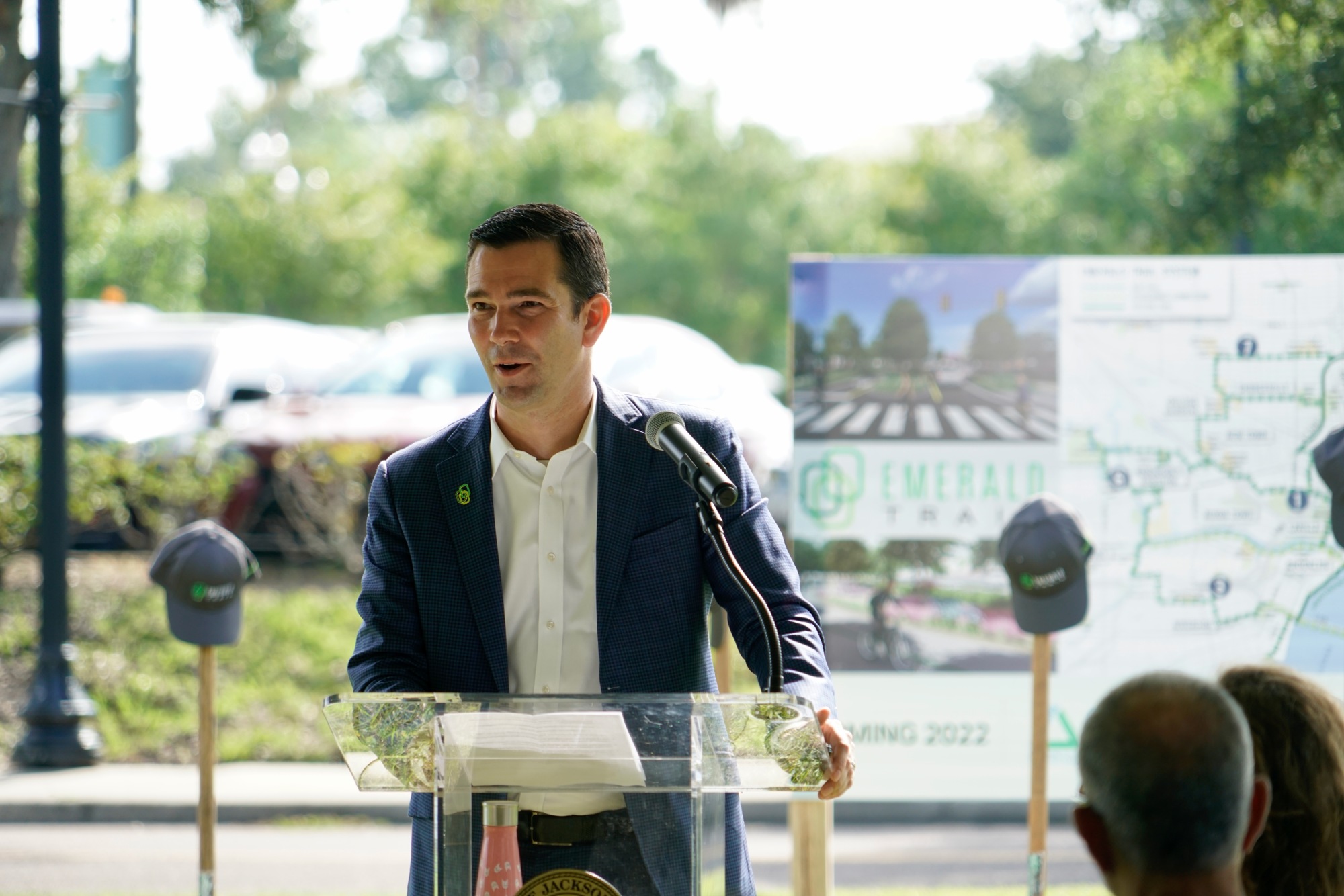 "VyStar has been an enthusiastic supporter since day one, much like the mayor's office and the City Council who committed to support us early as we worked to raise funds," VyStar CEO Brian Wolfburg said.
Astra Group is the contractor on the project. It is responsible for the Atlanta Beltline, a similar urban trail project. 
Pond & Company is the architect. 
"When it is completed, we absolutely expect it to look like the renderings," Ehas said.