Iconic baseball card firm Topps Co.'s plan to go public fell apart last week and apparently Jacksonville-based Fanatics Inc. is to blame.
Topps in April agreed to merge with a special purpose acquisition company called Mudrick Capital Acquisition Corporation II, which would have turned Topps into a public company.
Mudrick scheduled a shareholders meeting for this week that would have been the final step before completing the transaction.
However, The Wall Street Journal reported Aug. 19 that the players' unions of Major League Baseball, the NBA and the NFL reached agreements with a new company controlled by Fanatics for merchandise licensing.
The next morning, Mudrick issued a news release saying the Topps deal "has been terminated by mutual agreement, after notification on August 19, 2021 from Major League Baseball and the Major League Baseball Players Association that they would not be renewing their respective agreements with The Topps Company when they come up for renewal at the end of 2025 and 2022, respectively."
Topps did not have deals with the basketball and football unions but baseball was a huge part of its business.
Proxy statements for the Mudrick deal do not reveal how much money Topps was making from baseball. The company reported sales of $567 million in 2020 and said 55% of that came from its card business.
Besides baseball cards, Topps has licensing deals for several other sports leagues and for Star Wars cards.
Topps' businesses also include Bazooka gum and other candies.
The company has been built on baseball cards, having a relationship with MLB since 1951.
An investment company controlled by former Walt Disney Co. Chief Executive Michael Eisner acquired Topps in 2007.
The transaction with Mudrick valued Topps at $1.3 billion.
Meanwhile, the deals continue Fanatics' expansion as the dominant company in sports merchandising.
After another major capital investment two weeks ago, financial news outlets said the company, which started with a single store in the Orange Park Mall in 1995, is valued at $18 billion.
Brothers Alan and Mitchell Trager founded that single store in Orange Park.
The Tragers sold the company in 2011 and it now is part of a Philadelphia-based holding company called Kynetic.
The Wall Street Journal reported Fanatics expects revenue of $3.4 billion this year.
With its growth and additional investments this year, a potential initial public offering by Fanatics is widely anticipated on Wall Street. But the company has not publicly indicated any plans for an IPO.
Redwire partner is a 'cool' SPAC
Speaking of SPACs, the president of Genesis Park Acquisition Corp. wants investors to think of his special purpose acquisition company as different from the rest.
"We have been formed kind of before SPACs became cool, then not cool, and then cool again," Jonathan Baliff said at an investor conference sponsored by Canaccord Genuity.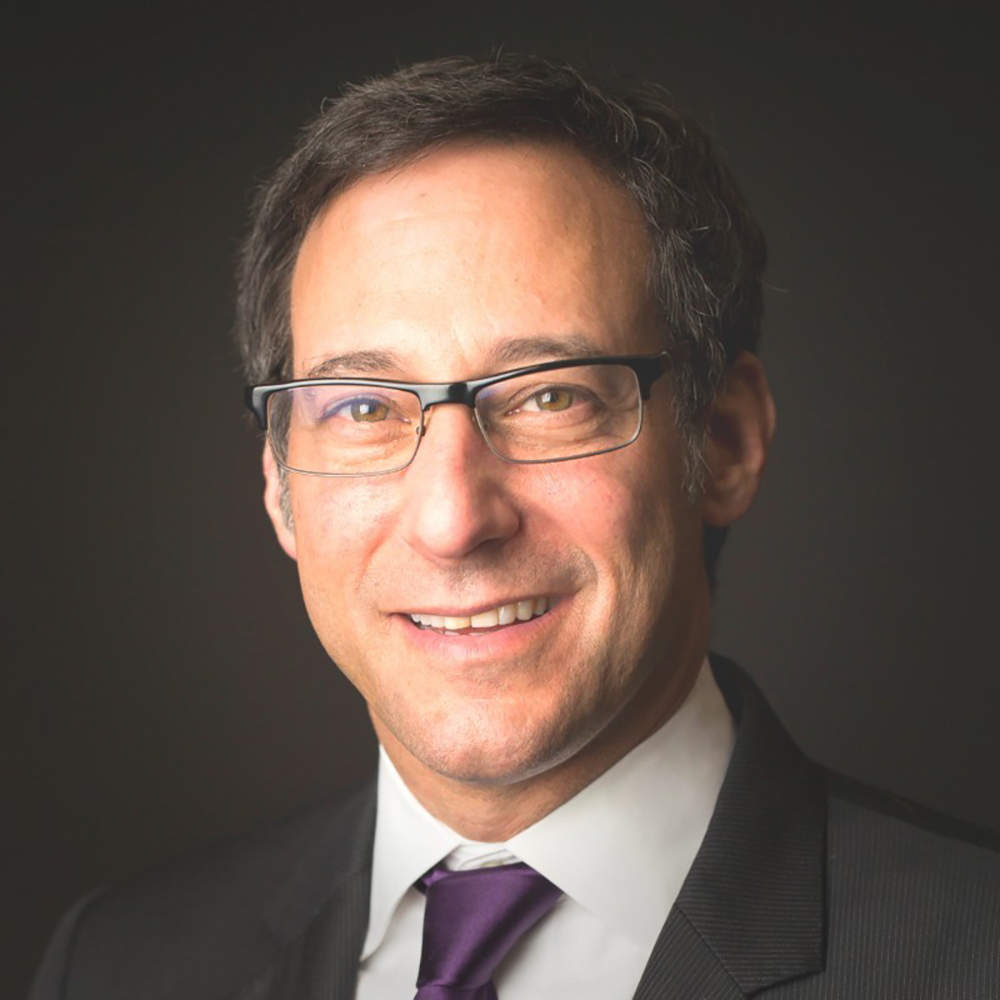 "We believe that we're unique," he said in a transcript of the conference posted by the company.
Genesis Park agreed in March to merge with Jacksonville-based space technology firm Redwire, which will make Redwire a public company.
Genesis Park shareholders are scheduled to vote on the deal Sept. 1 and the company expects to close the merger Sept. 2, Baliff confirmed.
Baliff said Genesis Park is unique because it was one of the first SPACs formed to target aerospace companies and its executives have experience in the field.
"We're a set of operationally oriented executives, mostly CFOs, CEOs and COOs coming from deep aerospace and aviation background," he said.
Baliff said Redwire should be an appealing company for investors.
"It does fill that niche that many investors, both institutional and retail, want to invest in a pure play space company, especially this company, which is unique because it does space infrastructure and services."
Coach parent is opening Las Vegas distribution center
Coach's distribution center at the Jacksonville International Tradeport has handled all of the handbag and accessories brand's distribution for North America since it opened in 1995.
However, parent company Tapestry Inc.'s annual report last week revealed the company signed a lease in July for another facility in Las Vegas.
"This facility is expected to become a multi-brand fulfillment center that is intended to increase capacity and continue to enhance fulfillment capabilities," the report said.
Besides Coach, Tapestry also sells merchandise under the Kate Spade and Stuart Weitzman brands.
Tapestry spokeswoman Andrea Shaw Resnick said the additional facility will not affect operations in Jacksonville, where the company employs about 1,200 people.
"In fact, we have increased to operating seven days per week and have added an additional 190,000 square feet," Resnick said by email.
"The Las Vegas fulfillment center is being developed to support the overall growth of the Coach and Kate Spade brands, notably in ecommerce.  The Las Vegas fulfillment center will also enhance our service levels on the West Coast."
The annual report now lists the Jacksonville facility at 1.05 million square feet.
New York-based Tapestry has one other U.S. facility, a 601,000-square-foot Kate Spade North America distribution center in Ohio.
The company has smaller distribution centers in Japan and China.
Tapestry reported last week that sales in the fiscal year ended July 3 more than doubled to $1.62 billion as business recovered from the COVID-19 pandemic. Sales were 7% higher than fiscal 2019.
Coach, its largest brand, had sales of $1.19 billion, up 8% from fiscal 2019.
The Home Depot sees shifting consumer trends
As The Home Depot Inc. reported quarterly earnings last week, company officials said sales trends are showing shifts in consumer behavior.
"We have seen a shift in the pattern of sales within the week, as our weekday sales performance has actually strengthened relative to the weekend. We attribute this to consumers returning to travel and other recreational activities," CEO Craig Menear said in Home Depot's conference call, according to a company transcript.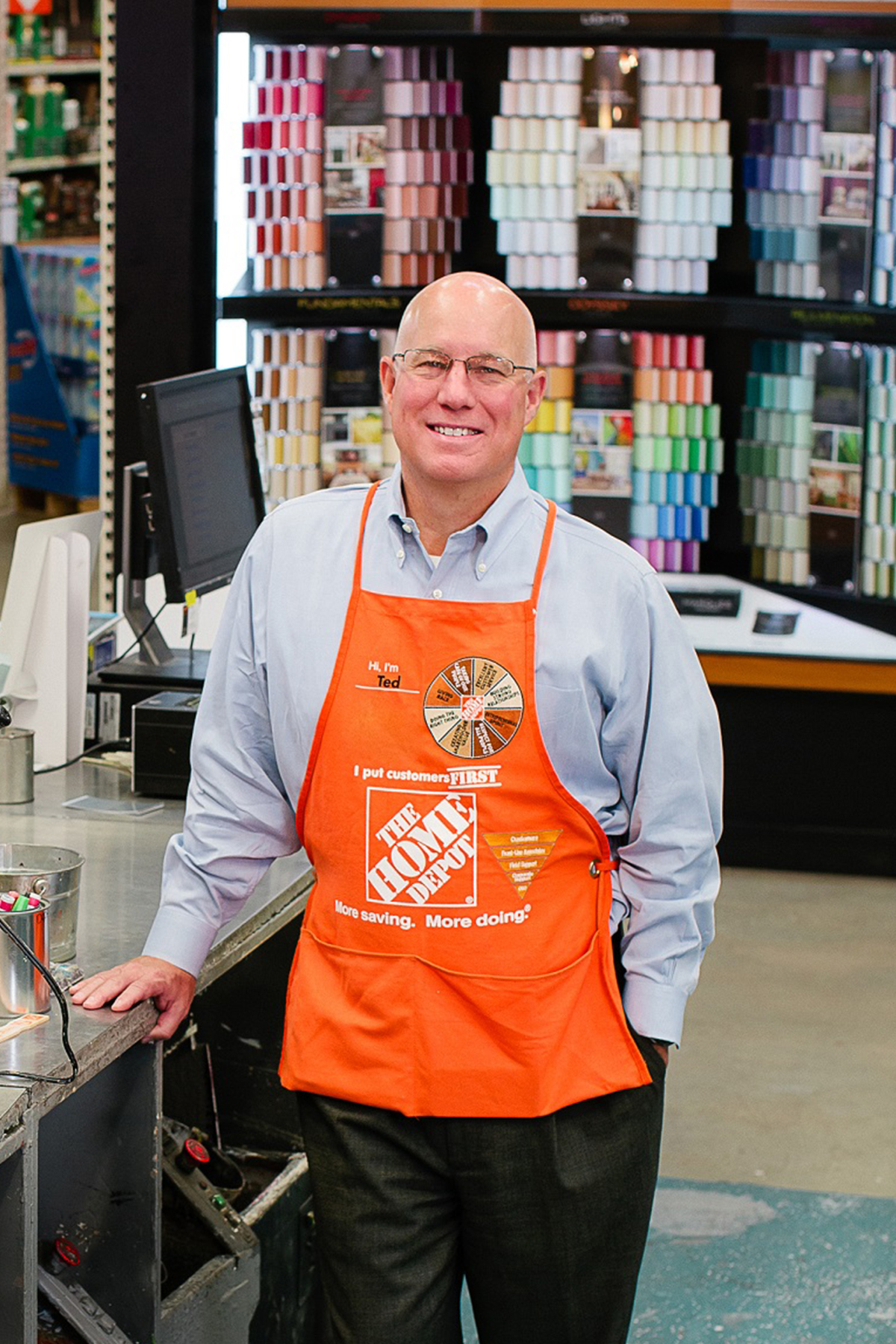 "And while the consumer is returning to pre-pandemic activities, we continue to see them engaged in home improvement projects," he said.
"We also see customers more comfortable taking on larger projects as evidenced by the continued strength with our Pro customer, which outpaced the DIY customer for the second quarter in a row."
The company's professional contractor division, Home Depot Pro, was created in 2018 and grew out of the business of Jacksonville-based Interline Brands, which Home Depot acquired for $1.625 billion in 2015.
"Growth with our larger Pros continues to outpace that of our smaller Pros, and they tell us that their backlogs are long and growing," Home Depot President Ted Decker said.
"During the quarter, we saw many of our customers turn to Pros to help them with larger, renovation projects. This can be seen in the strength of several of our kitchen and bath categories like in-stock kitchens, tubs and showers, and vanities, all of which posted one-year and two-year comps above the company average," he said.
Atlanta-based Home Depot does not break out sales data for the Pro division in its quarterly reports.
The company said total second-quarter sales rose 8.1% to $41.1 billion and earnings grew by 51 cents a share to $4.53.
Landstar raises earnings forecast
During an investor conference held by Deutsche Bank last week, Landstar System Inc. executives raised their earnings projections for the third quarter.
The Jacksonville-based trucking company now projects revenue of $1.68 billion to $1.72 billion and earnings of $2.45 to $2.55 a share.
Just a month earlier as it reported second-quarter earnings, Landstar projected third-quarter revenue of $1.55 billion to $1.6 billion and earnings of $2.20 to $2.30 per share.
"The improved guidance reflects truckload volume currently trending above the 2021 second quarter in a low single-digit percentage range, and revenue per load on loads hauled via truck trending above the 2021 second quarter in a mid single-digit percentage range," the company said in a Securities and Exchange Commission filing.
Cannae invests in online gaming payments firm
Cannae Holdings Inc., the investment company spun off from Jacksonville-based Fidelity National Financial Inc., announced a deal last week to invest $240 million in Sightline Payments.
Cannae previously had invested $32 million in Sightline, which provides digital payments services for gaming.
"Gaming is poised for a cashless revolution and Sightline is positioned to be a leader," Cannae and Fidelity Chairman Bill Foley said in a news release.
Foley moved to Las Vegas as he started the city's National Hockey League expansion franchise in 2016, and he has shown an increased interest in casino-related businesses.
A SPAC formed by Foley agreed in May to merge with Wynn Interactive Ltd., the online casino and sports betting division of Wynn Resorts.
Another Foley SPAC in April acquired payments processing company Paysafe Ltd., which also is involved in online gaming transactions.
Johnson & Johnson CEO is retiring
Johnson & Johnson said last week that Chairman and CEO Alex Gorsky will retire Jan. 3, 2022.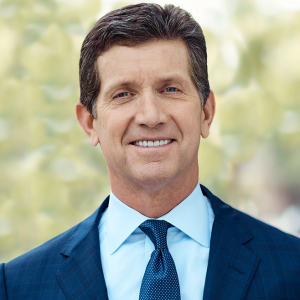 Gorsky will become executive chairman and Joaquin Duato, vice chairman of the company's executive committee, will succeed him as CEO.
Gorsky has been CEO since 2012 and the company cited its Jacksonville-based vision care division as one area of focus during his tenure.
The vision care business grew from $3 billion in sales in 2012 to pre-pandemic sales of $4.6 billion in 2019, as it expanded beyond its core contact lens business with the addition of eye surgical businesses.
"This is the right time for the Company as our organization is delivering strong performance across all three segments and is positioned for continued success, in addition to this being the right time for me personally as I focus more on my family due to family health reasons," Gorsky said in a news release.