As the Town & Country Shopping Center in Arlington transforms into College Park with new lighting, parking and landscaping, one element will remain constant.
Arlington Bait & Tackle Fishing will stay open.
Specializing in fishing from rods, reels, clothing to live bait, husband-and-wife co-owners Bill and Carmen Lamb will continue to serve the market, including those who use the boat ramps near the store.
The Lambs have been in business in the Arlington area for 17 years, the last 11 in the once-thriving Town & Country Shopping Center at northeast Arlington Expressway and University Boulevard North.
Lamb said his location makes it viable despite so many closed storefronts in the center.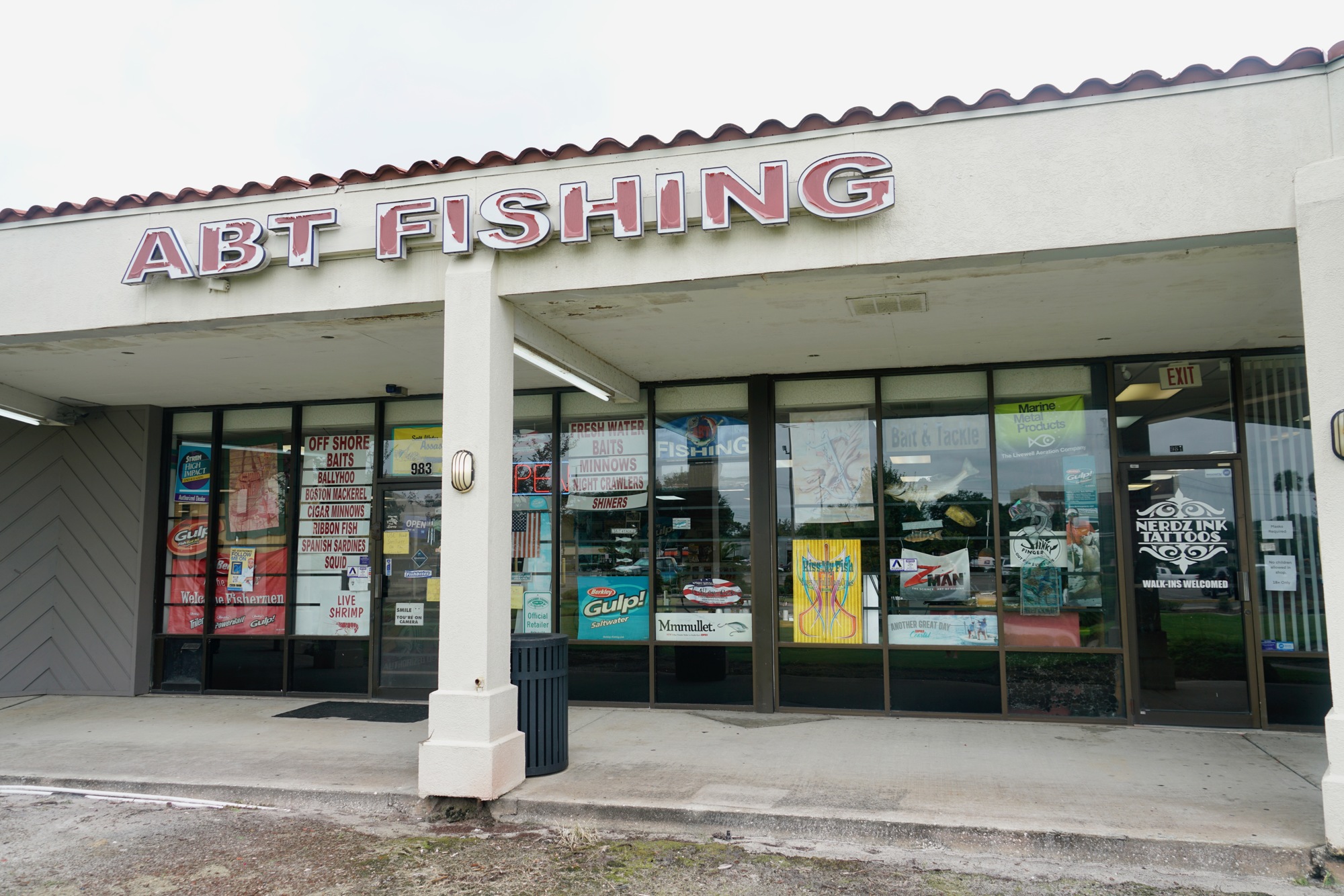 ABT Fishing, as it is known, is clustered with other operating businesses including a Dollar General store, a nail salon and a tattoo parlor.
When College Park is renovated, developer Alex Sifakis, president of JWB Real Estate Capital, says the center will include a grocery store, a food court, a coffee shop, two apartment buildings and public open space.
On a recent weekday afternoon, ABT Fishing quickly came to life when three customers arrived looking for bait, tackle and a new rod and reel. 
They weren't deterred by having to drive slowly around the crater-filled parking lot.
It was the availability of plenty of free parking that prompted Lamb to open there in the first place.
Previously at another area location, Lamb wanted to stay in Arlington where he said the fishing is better and easier along Mill Creek and Sisters Creek compared with Downtown.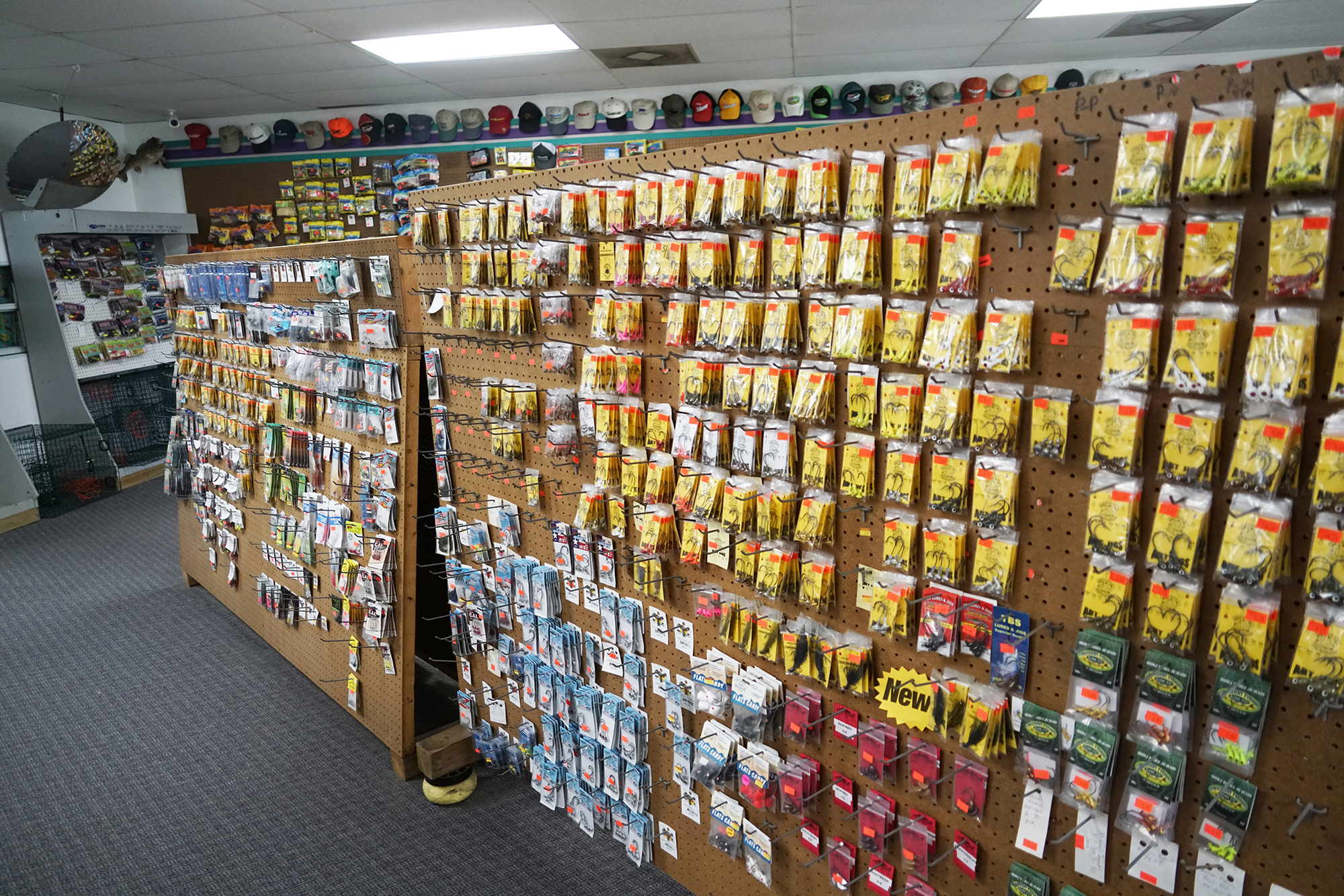 "Downtown on the St. Johns is not so popular. The current is too strong and the water is too deep," he said.
Lamb said he is paying relatively low rent for a store readily accessible from the Arlington Expressway, a primary thoroughfare into Downtown. 
He declined to reveal his rental costs but said they are much less than what others are paying in the area. 
Lamb said he knows of a business owner who pays two-thirds of gross monthly sales in rent in a nearby location.
Lamb witnessed the decline of Town & Country firsthand. The changes started Downtown when large retail stores like Sears and May Cohens closed, followed by the mom-and-pop storefronts.
Downtown primarily became a hub for government and corporate offices.
Retailers followed population growth, leading to closures along the Arlington Expressway and the struggles of the regional Regency Square Mall.
National chain restaurants closed along the expressway service roads. The Thunderbird Motor Hotel, once a city entertainment hot spot that offered tiki pools and gourmet dining, has been vacant and deteriorating for nearly 20 years. It sits just west of College Park.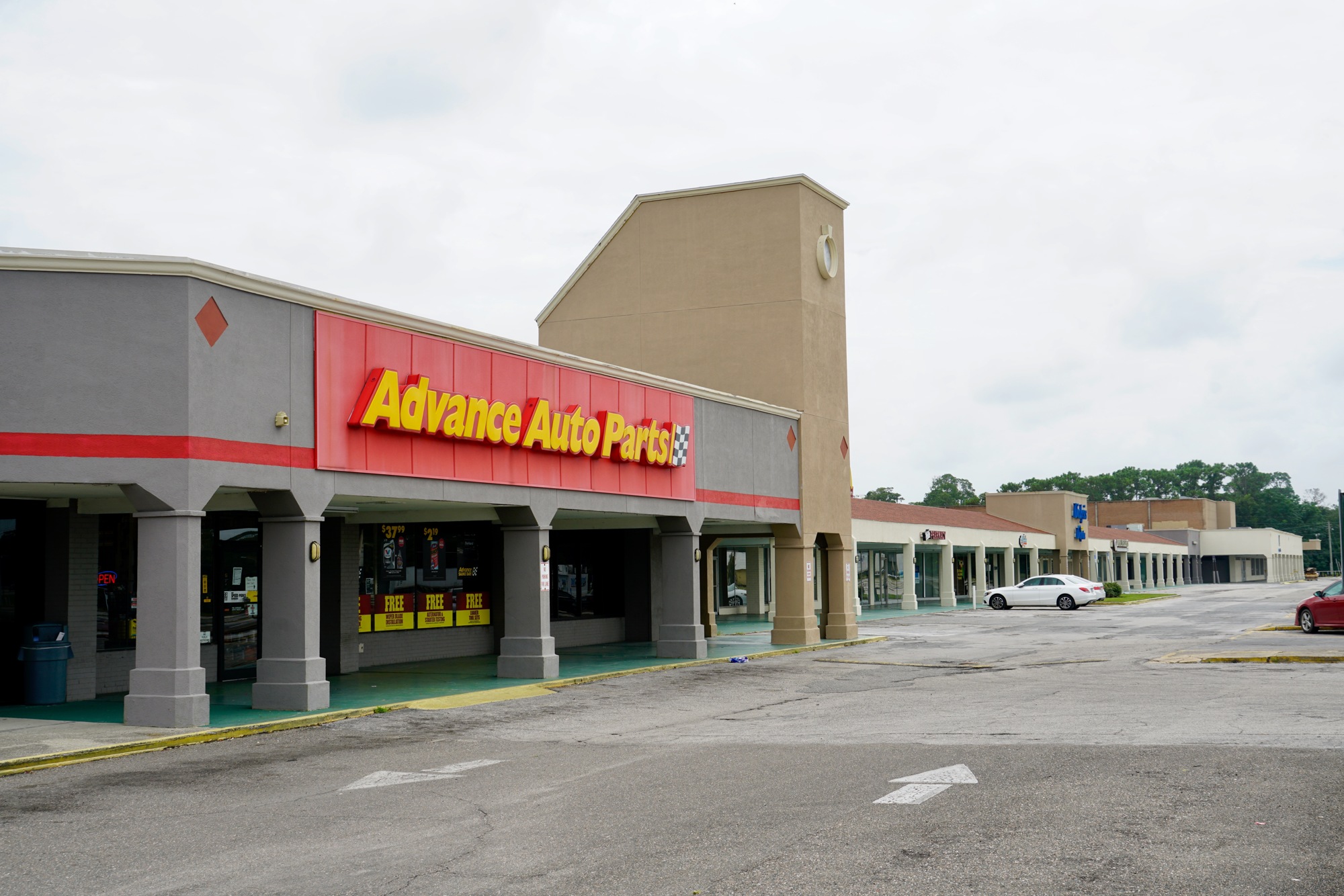 Renew Arlington plan
In June 2019, the city passed the Renew Arlington Redevelopment Plan created to address blight along University Boulevard from the expressway north to Merrill Road and along Merrill east to Interstate 295.
About 125 Arlington businesses are within the Renew Arlington Community Redevelopment Area and need to make improvements, according to the legislation creating the plan.
It says that as businesses invest in new landscaping, signage, parking improvements and standardized fencing, their property values will rise and create revenue that will be used to repair and build infrastructure and meet other needs in the redevelopment area.
City Council voted in early 2020 to finance a reimbursement grant program to assist businesses in making these improvements.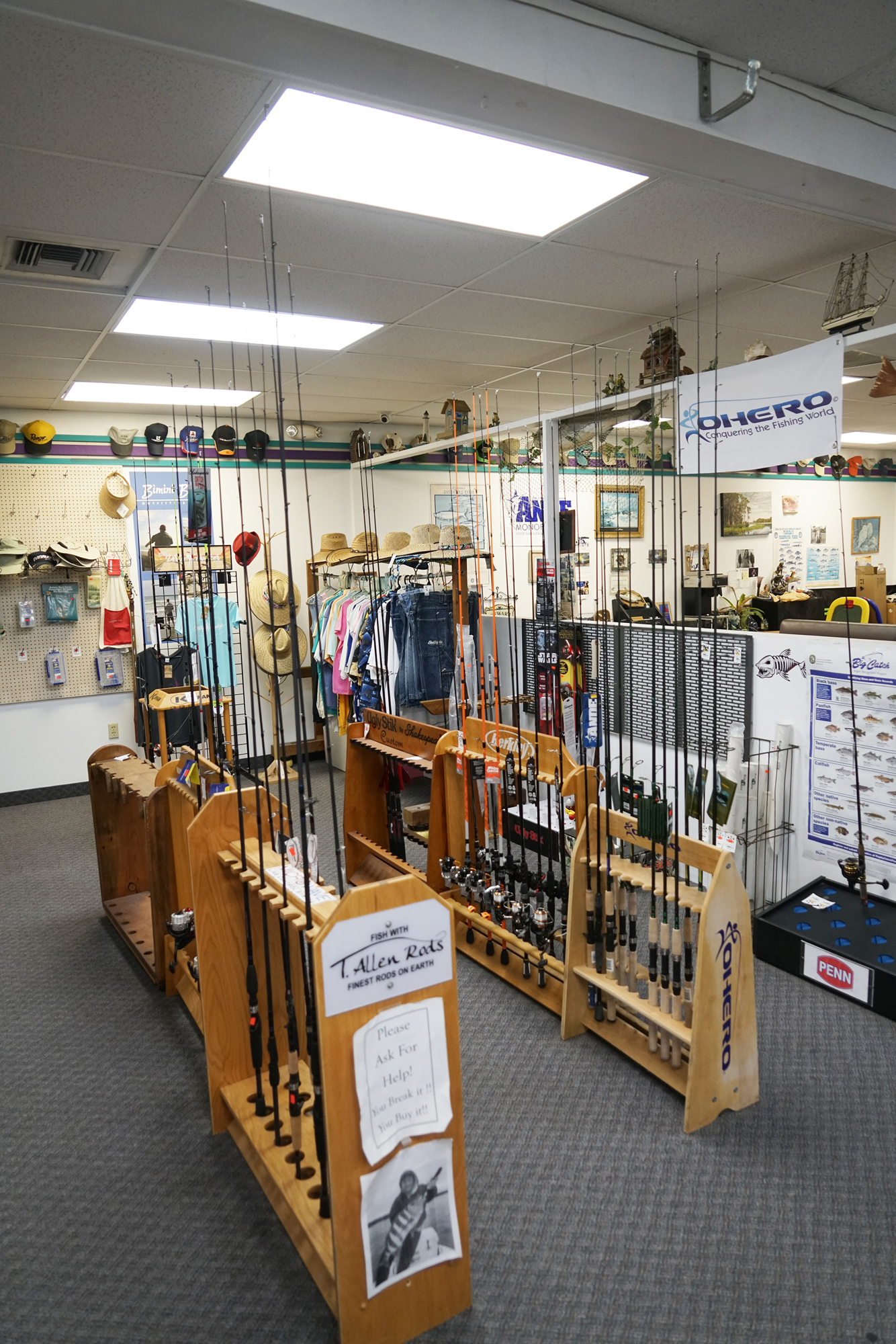 Businesses within the area worked with the Renew Arlington Advisory Committee and district Council member Joyce Morgan to create redevelopment standards.
Morgan, who represents the Arlington area, said the College Park project has been well received by constituents. 
The redevelopment not only will benefit Arlington but the whole city, she said.
"This serves as the gateway to Downtown and the gateway to the Beaches and it speaks volumes about the character of Arlington," Morgan said.
Water is the attraction
As businesses buy into the Renew Arlington Plan, Lamb said the city needs to play a stronger role promoting itself.
"The one thing this city has is water. They should be promoting that," he said.
In his view, the city lost an opportunity when part of the old Fuller Warren Bridge was not converted into a fishing pier. Events on the water would provide much needed tourist dollars.
Even with the commotion of heavy equipment at the College Park construction site, Lamb does not expect much of a decline in business.
"We are the only people around, so anybody fishing in the area has to come to us. There is no real place they can go without being inconvenienced," Lamb said. 
"I don't see a problem."