UF Health Jacksonville, with Dallas-based Intuitive Health, is bringing a new emergency health care concept to Jacksonville.
The centers combine the facilities of an emergency room with those of an urgent care center. 
Health professionals triage patients to determine if their circumstances warrant emergency or urgent care treatment.
"Time and time again, patients present to emergency departments for non-emergency needs simply because they don't know where to go," said Thom Herrmann, CEO of Intuitive Health, in a news release.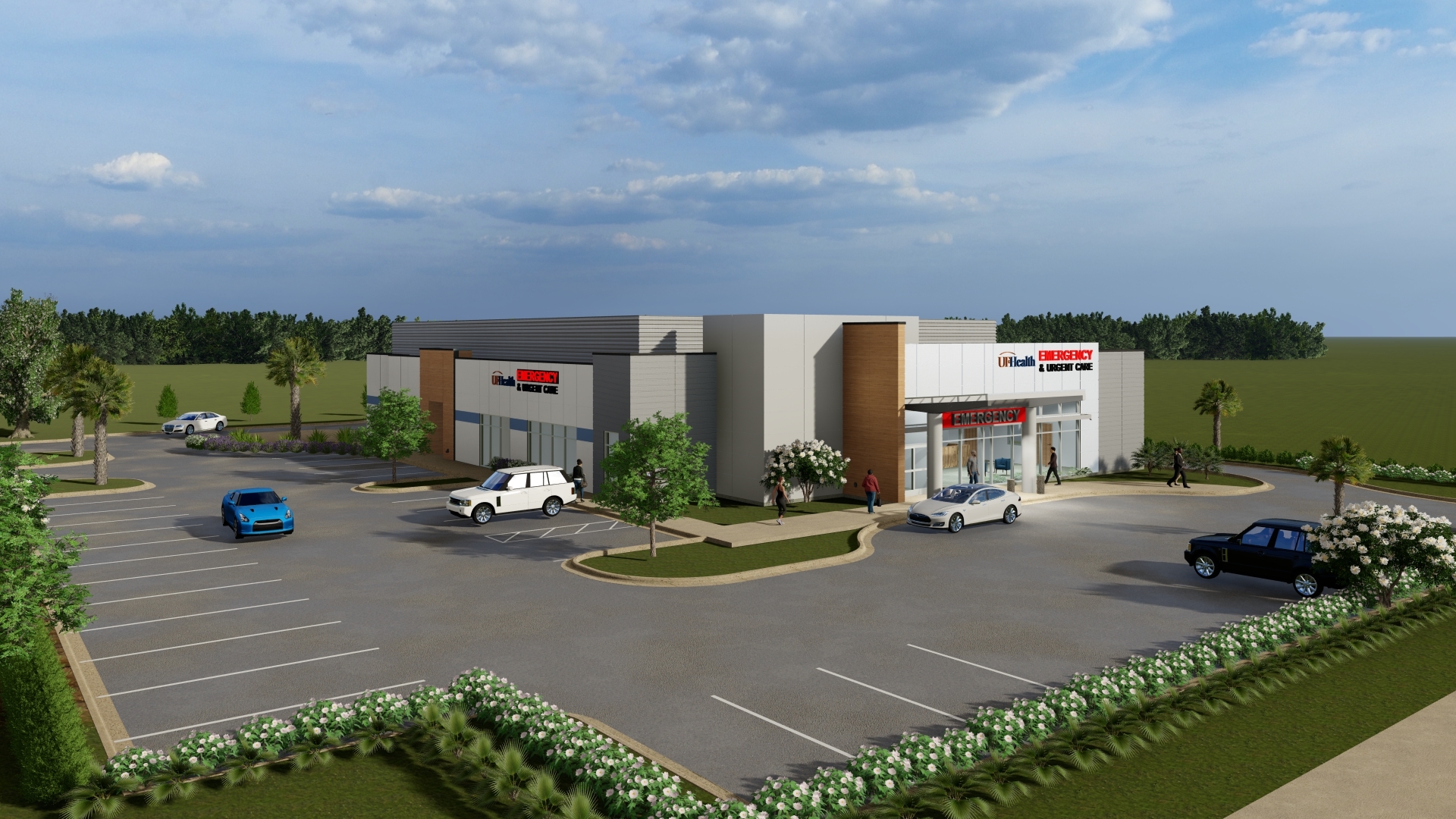 The hybrid health facility also is designed to cut patient medical costs, according to the release. It estimated that up to 70% of patients can be treated in less expensive urgent care facilities rather than emergency rooms.
The three Jacksonville locations will be open in fall 2022 at New Kings Road near Dunn Avenue; along Lane Avenue south of Interstate 10; and near Baymeadows Road East off I-295. 
The centers are based on successful facilities in Texas, according to the release. Intuitive Health also has centers in southeast and northwest Florida.
The UF Health and Urgent Care Centers have full, 24-hour emergency room care. The urgent care is open seven days a week in the same building. 
The buildings are equipped with labs, a radiology suite with X-ray and CT scanners. The facilities accept most insurance plans as well as Medicare and Medicaid.
"Our emergency physicians will be able to quickly diagnose how serious a patient's condition is and then get them to the right place as quickly as possible," said Dr. Steve Godwin, chair of the department of emergency medicine at the UF College of Medicine – Jacksonville.
"We think this will change how emergency care is delivered moving forward."