When word leaked Dec. 13 that Pete's Bar had been sold, rumors of its demise were as thick as the perpetual cigarette smoke cloud that lingers near its ceiling.
Pete's Bar, at 117 First St. Neptune Beach, is closed for a week to allow time for the new owners to install two additional well bars to increase serving efficiency. 
It plans to reopen Dec. 22 or 23. When it does, owners said changes will be hard to find.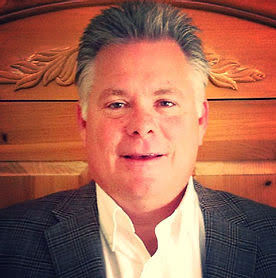 Pierre's LLC of Jacksonville Beach bought Pete's Bar, an 80-year-old landmark watering hole that opened right after the repeal of Prohibition in 1933, from Etienne Lagniappe Inc. of Jacksonville for $8 million to $10 million, according to Robert Tilka, one of the partners in Pierre's LLC.
He declined to disclose the sales price. The building was constructed in 1938.
The Dec. 13 sale includes the 4,189-square-foot bar, Pete's liquor license, as well as surrounding properties that include two small houses on Lemon Street and three adjoining businesses – Shorelines, Rene's Jewelry and Bar-B-Q Sticks. 
Tilka said Dec.14 there are no plans for the houses, or to close the businesses. They will remain open.
The new ownership group consists of partners who individually own several other bars at the Beaches and in North Florida. Pierre's LLC is an independent ownership group.
"Pete's is a historical establishment that is ingrained in our community. For a lot of local people it is where they had their first drink or met their wife. Nothing is changing," Tilka said.
Around 8 p.m. on Dec. 13, the last night before the temporary closure, the bar was more than half full, meaning one was jostled only about five times when trying to make it to the bar.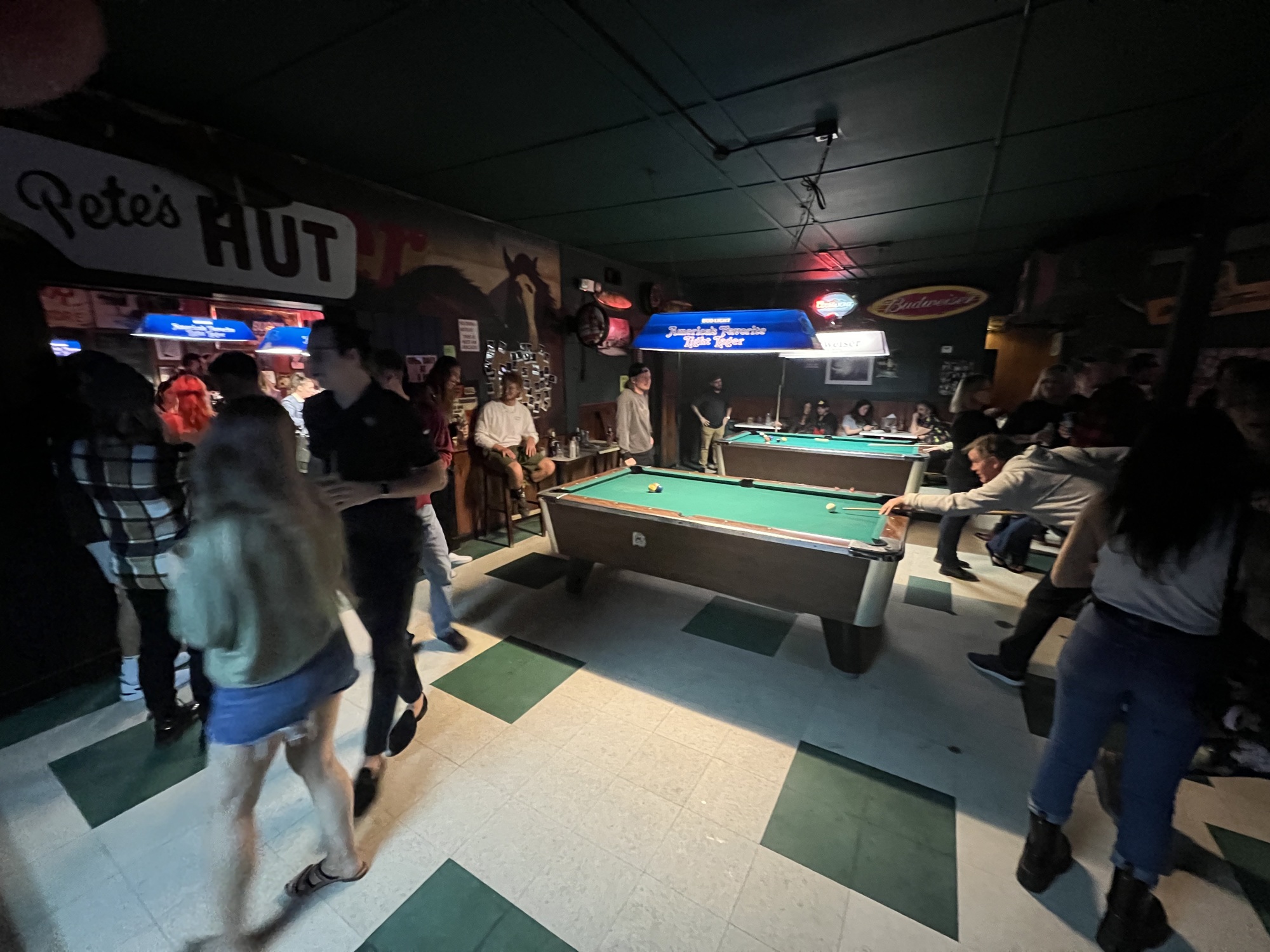 Patrons milled about as others intently played pool at the quarter tables, bumper pool and pingpong. Regulars could be overheard complaining about the new faces that came for a glimpse of the place they had only heard their parents talk about. 
Others spoke of the end of an era and wondered aloud what was to become of their favorite dive bar.
The answer, according to Tilka, is pretty much nothing. The 25-cent pool tables, pingpong and bumper pool remain.
Drink prices remain the same. Floor waitresses will not be added.
Hours? Still the same.
The Thanksgiving street party is a tradition that new owners will keep alive.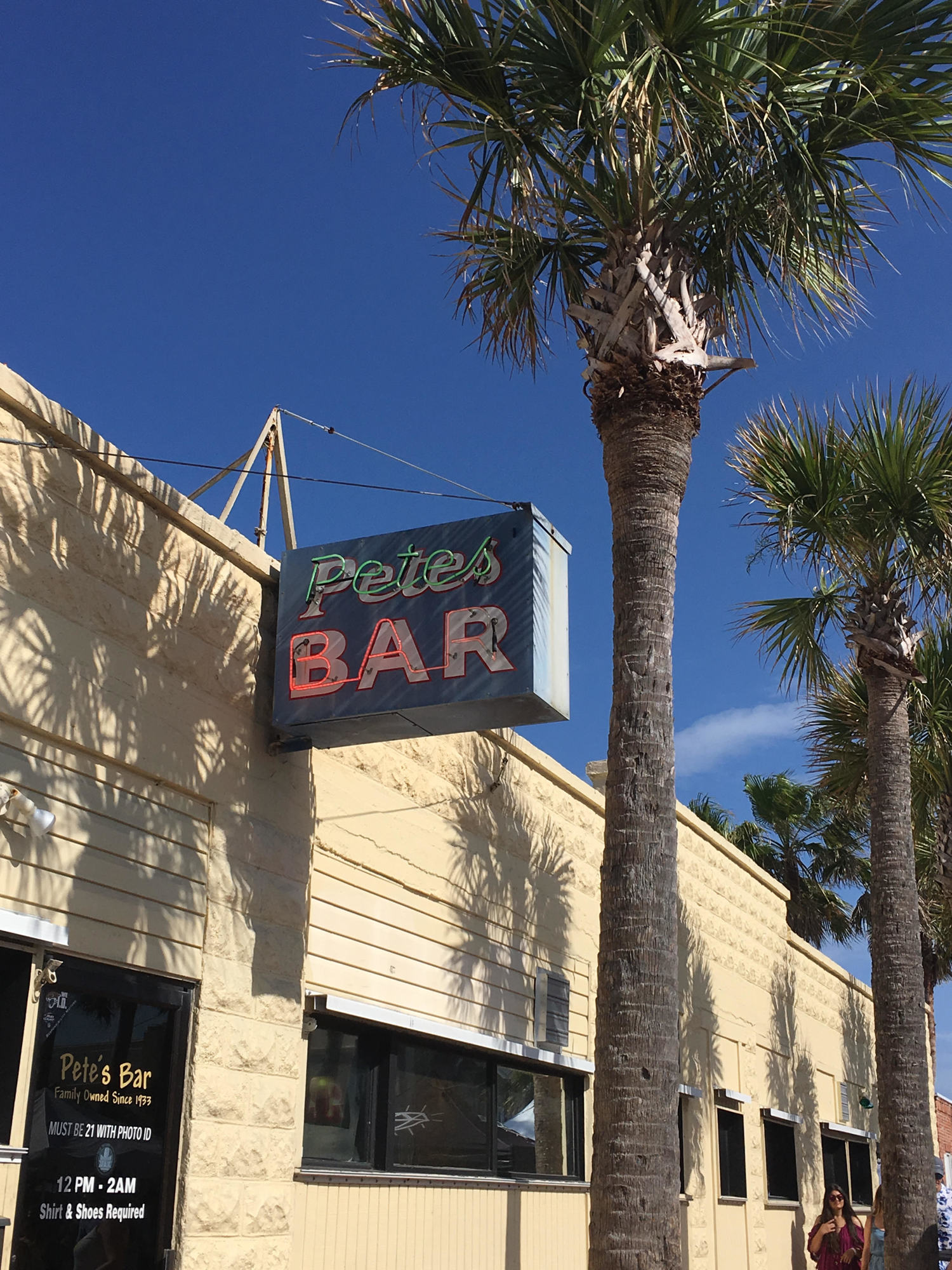 For now, smoking will remain, but that issue is being addressed.
"I'm a smoker. I get it. But there are a lot more people who don't smoke. People say they come because they can smoke but a lot more tell us it is the reason they do not come," Tilka said.
By serving no food, smoking is allowed. No trip to Pete's Bar is a secret. The smoldering smell of Marlboro reds instantly clings to the clothing marking a patron's trail.
If smoking inside is discontinued, provisions would be made so smokers can take their drink to an outdoor area. No decision has been made.
Tilka hopes to retain as many of the estimated 15-17 staff members as possible, saying that these longtime employees are an important part of the Pete's mystique.
"They keep Pete's being Pete's," he said.
Those that want to stay will need to reapply for payroll purposes.
Tilka admitted rumors of Pete's Bar closing were hurtful. Tilka is part of the ownership group that bought Scarlett O'Hara's in St. Augustine in 2015. He sees that as an example of his dedication to honor historic bars.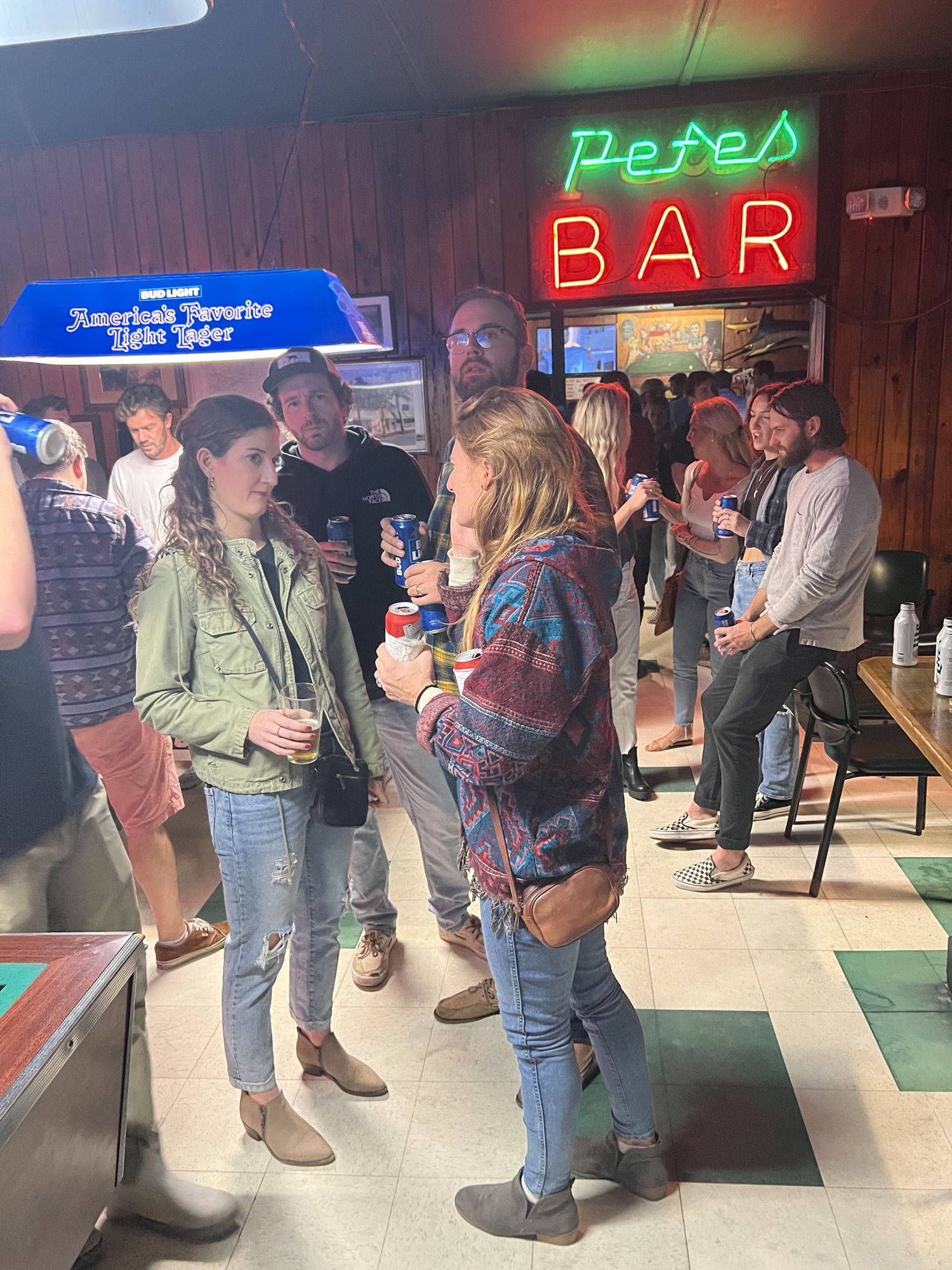 "I'm proud to be part of ownership groups that own one of the oldest bars in St. Augustine and now the oldest bar in Duval County," he said.
The bar has always been a family operation. Peter Jensen opened it as a general store during Prohibition and garnered Duval County's first liquor license in 1933. 
His son William Jensen and his wife, Clara, ran the bar until he died in 1979. Clara Jensen operated Pete's Bar until 1999 when she deeded the property to Etienne Lagniappe Inc. for no cost. Until the sale, the bar was operated by Tom Whittingslow, a Jensen family member.
Walls are decorated with vintage WWII guns. The beer is cheap. Pabst Blue Ribbon is $3; a can of Budweiser is just 50 cents more. The drinks are strong. Bartending jobs rarely come open. Until recent years, it was cash only. It is a place for day drinking, last call and everything in between.
Author John Grisham based his book "The Brethren" on Pete's. Grisham was a frequent visitor when his son played youth baseball in the area. Ernest Hemingway is said to have had drinks there on occasion.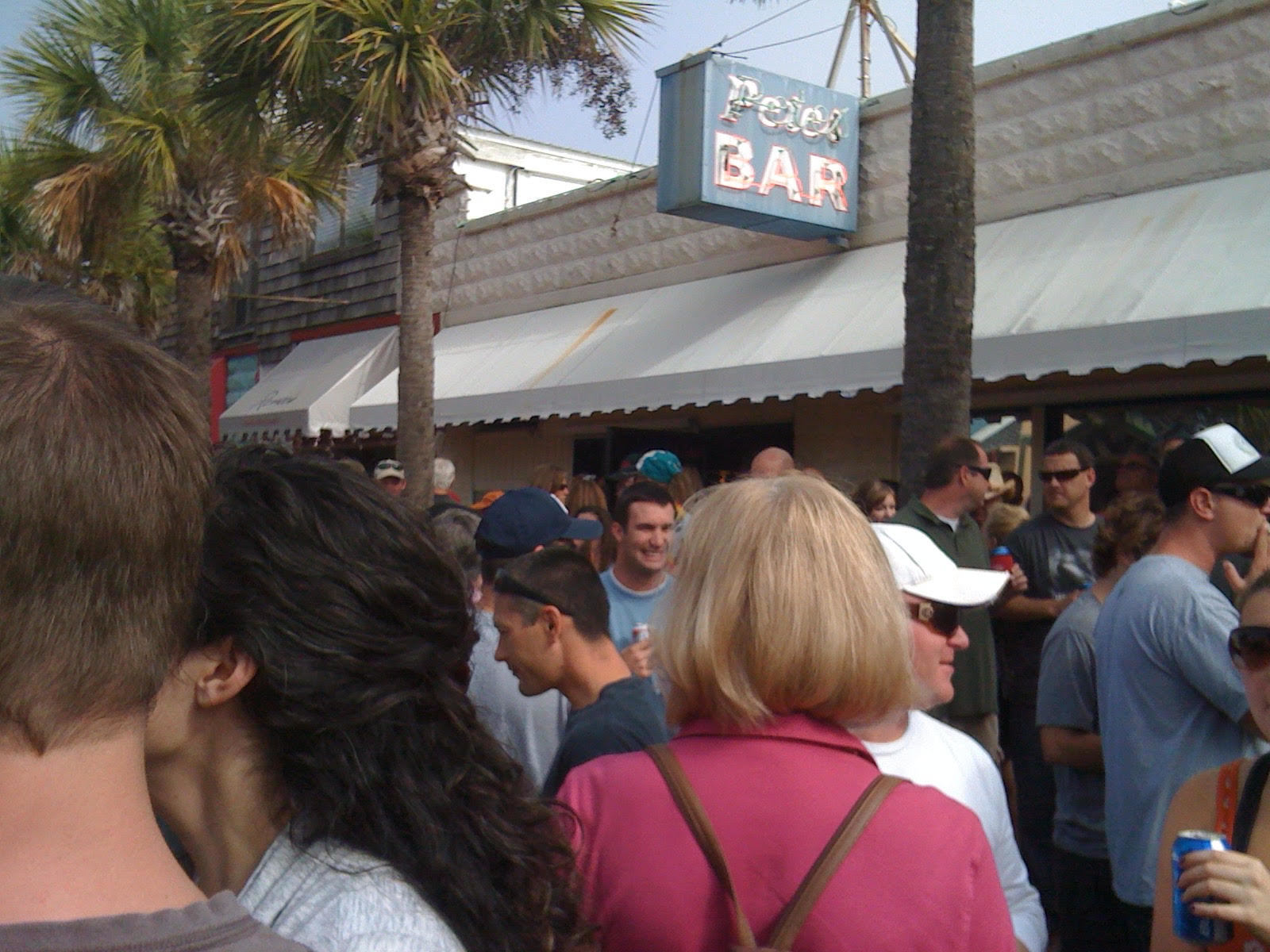 What started as a way to feed a traditional Thanksgiving dinner to employees and regulars who didn't have family in the area spilled into the streets 40 years ago. The party was held every year until COVID-19 canceled it in 2020. 
It returned this year to throngs of people spending their Thanksgiving morning drinking outside the bar, making for the Beaches largest family reunion.
That tradition, plus many others that made Pete's Bar famous, will remain as well.