By Karen Brune Mathis and Dan Macdonald • Staff Writers
The Vestcor Companies intends to relocate its headquarters from Mandarin to a building it bought Dec. 20 in San Marco.
"We had been looking for new space in or closer to Downtown and this location was the perfect fit for us," said Ryan Hoover, president of TVC Development Inc., part of The Vestcor Companies.
Rubin Companies of Jacksonville sold the two-story properties at 1639 and 1649 Atlantic Blvd. for a combined $5.65 million to Jacksonville-based Vestcor, said Robert Warren, who represented the seller.
Vestcor is based in leased space at 3030 Hartley Road, Suite 310, in Concorde Office Park.
Hoover said Vestcor will move its offices into 1649 Atlantic Blvd. by early fall 2022 after renovations. He anticipates a $900,000 project.
Vestcor will move its 22 employees from the Hartley Road and San Jose Boulevard offices that it has occupied since the late 1980s.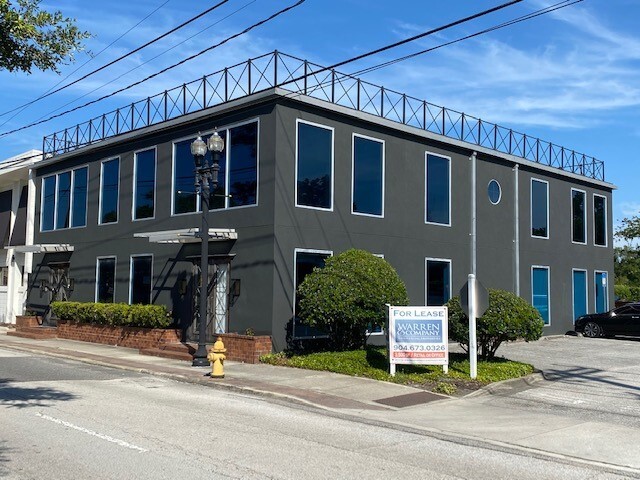 Rubin Companies formerly was headquartered at 1649 Atlantic Blvd. Its offices are now at 1662 Stockton St.
Hoover said 1639 Atlantic Blvd. has a long-term lease. Advanced Dermatology and Cosmetic Surgery occupies the building.
Warren is with Warren & Company Realty Advisors. Christian Harden of NAI Hallmark represented Vestcor.
Rubin sold 1639 Atlantic Blvd., which was built in 1960, for $3.4 million. Rubin bought the property for $600,000 from Family Foundations of Northeast Florida in May 2017.
Rubin sold 1649 Atlantic Blvd., built in 1957, for $2.25 million. It purchased the property for $975,000 from Parkview Properties Inc. in December 2006.The two buildings share a 40-space parking lot.
When Interstate 95 traffic patterns provided an exit directly onto Atlantic Boulevard, it made the two buildings more valuable, Warren said.
"You can get off the Atlantic Boulevard exit and go straight into San Marco Square. Also, these buildings are about two blocks from the Publix shopping center that will open in about six months," he said, referring to the East San Marco retail center in development.
Hoover said the property's proximity to I-95 and its walking distance to San Marco Square shopping district "was a huge plus."
John Rood founded The Vestcor Companies in 1983. It has grown to become one of Florida's largest developers of multifamily communities. 
In recent years, Vestcor has been developing The Lofts workforce housing apartment projects Downtown.