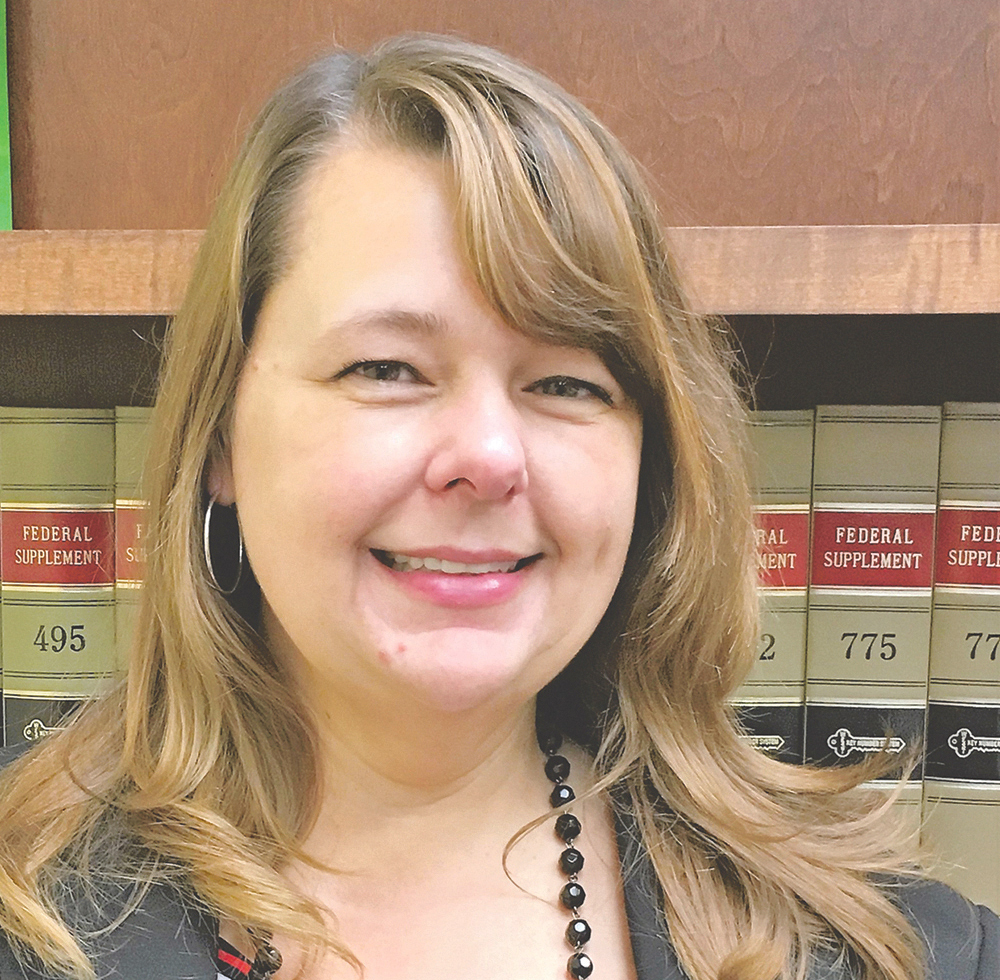 By Missy Davenport • JBA pro bono committee chair
For the third year, the Florida Law School Challenge connected law students with alumni of their law schools to work together to help people who can't afford representation.
The annual project was created and is run by The Florida Bar Foundation with the goal of increasing access to justice and promoting volunteer work by allowing mentor attorneys and law students to assist on a pro bono case from a legal aid organization.  
From Feb. 1 through March 26, students were able to search and select a pro bono case on FloridaProBonoMatters.org, where legal aid organizations post available cases year-round.
As soon as a lawyer/mentor selected the same case, a match was made and the legal aid organization supported the partnership to assist the client.
Students were able to complete their pro bono requirements as well as participate in mentorship and networking opportunities with attorneys. 
Attorneys were able to share their knowledge and experience with students and complete their annual pro bono obligation.
The challenge also provides a chance for law students and attorneys to become involved with the legal aid organizations working in their community and throughout the state.
The group that benefits the most from the challenge are the clients that receive assistance from the law students and attorneys.  
Jacksonville Area Legal Aid and Three Rivers Legal Services were involved in the challenge this year. The COVID-19 pandemic put a different spin on the program this year, but it actually allowed attorneys from areas outside of Jacksonville to assist with cases remotely and expanded our pro bono attorney panel.
Students and attorneys who were not located within JALA and Three Rivers' service areas were able to take on cases so long as the case was one that could be completed remotely, or the attorney was able to travel.  
Throughout the state, 309 cases were placed during the 2021 Law School Challenge.
For JALA and Three Rivers, nearly 20 cases were placed with law student/attorney teams. Students participate from several schools, including Barry University Dwayne O. Andreas School of Law, Florida Coastal School of Law, Florida State University College of Law, Nova Southeastern University Shepard Broad College of Law, Stetson University College of Law, University of Florida Levin College of Law, University of Miami School of Law and St. Thomas University School of Law.
We also had attorneys from all areas of the state including Fort Lauderdale, Jacksonville, Lake Mary, Miami, Orlando, Tallahassee, Tampa, Vero Beach and an attorney based in Texas.  
The students and attorneys worked on cases in several areas, including name changes, probate, will creation, guardian advocacy, temporary relative custody, bankruptcy and employment discrimination. 
Many clients have been assisted because of the challenge and the hard work and commitment of the law students and pro bono attorneys. We are grateful to the students and attorneys who dedicated their time to the project and to helping members of the community who are most in need of assistance.
If you would like to make a difference in our community, you don't need to wait until next year's Law School Challenge.  Visit FloridaProBonoMatters.org or contact Missy Davenport at [email protected] for information about volunteer opportunities in the 4th Judicial Circuit.