Designs to renovate the historic Ambassador Hotel in Downtown's North Core are scheduled for final city review next week. 
The Downtown Development Review Board could vote July 15 on AXIS Hotels LLC's $17.6 million renovation of the 98-year-old building at 420 N. Julia St.
In a report released July 8, DDRB staff recommends the nine-member panel approve the design that will not change the overall look of the hotel that is listed on the National Register of Historic Places. 
"Due to the Historic classification of the building the facade of the existing structure is not being changed," the report says.
AXIS Hotels plans to transform the property into a 127-room TRYP by Wyndham, although the staff report released July 8 shows the project as the previously announced LaQuinta Inn & Suites.
Downtown Investment Authority Director of Downtown Real Estate Development Steve Kelley said July 9 that AXIS secured financing for the project by June 30, meeting the deadline set by the DIA board to bring the project's contract with the city out of default.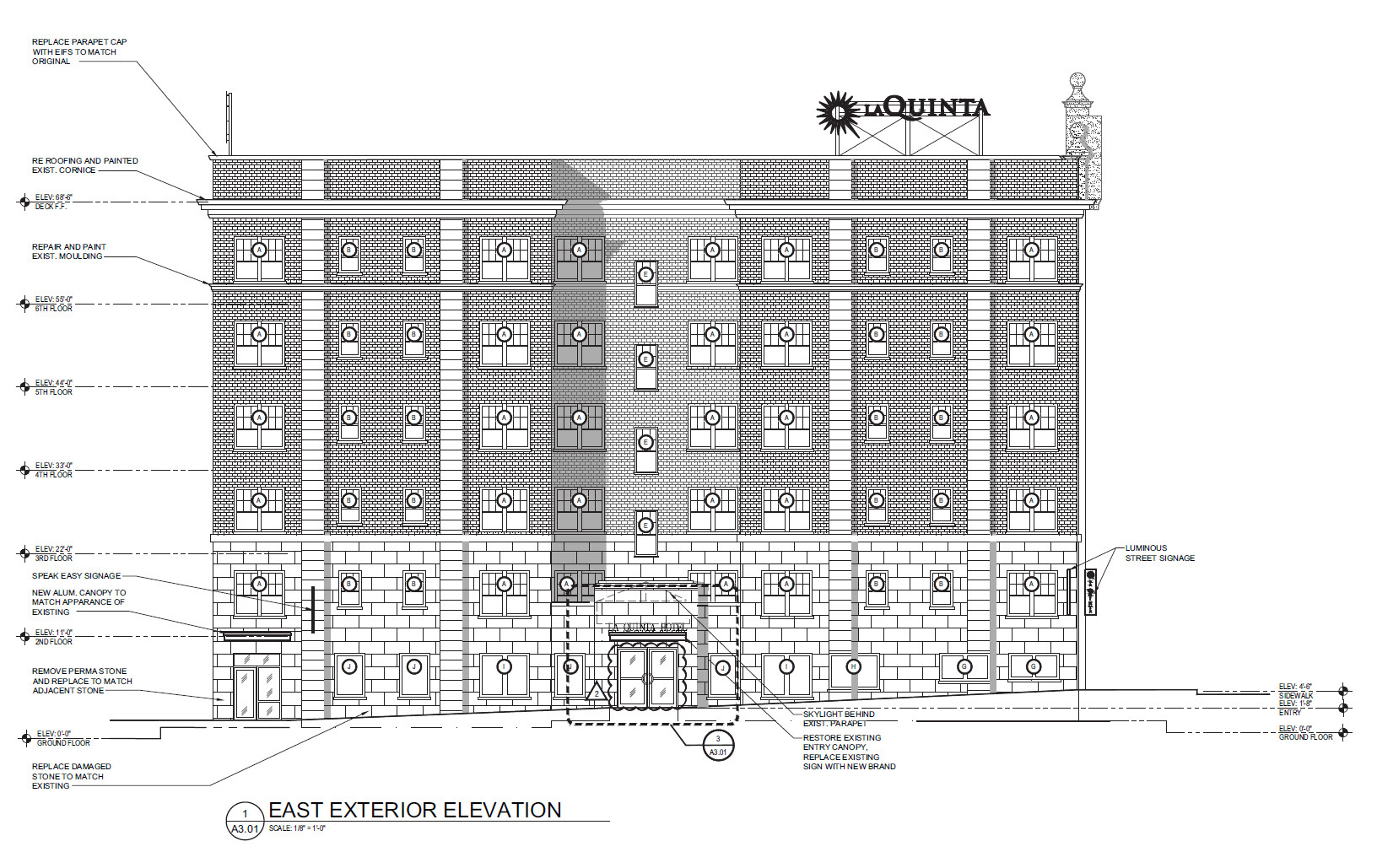 The board voted 7-0 on June 16 to give AXIS Hotels until June 30 to close on a $9 million mortgage the company was negotiating with Direct Lending Partners of Bethlehem, Pennsylvania.
AXIS must begin the project by July 31 to keep its $1.5 million grant from the city's Downtown Historic Preservation and Revitalization Trust Fund.
City Council still needs to approve legislation authorizing the extension of the development agreement.
The National Park Service, which regulates restoration of buildings designated national historic places, approved the Ambassador project and awarded AXIS Hotels a certificate of appropriateness, according to the staff report.
The report notes that the certificate only pertains to the exterior work and interior plans for the corridors and ceiling are pending National Park Service approval.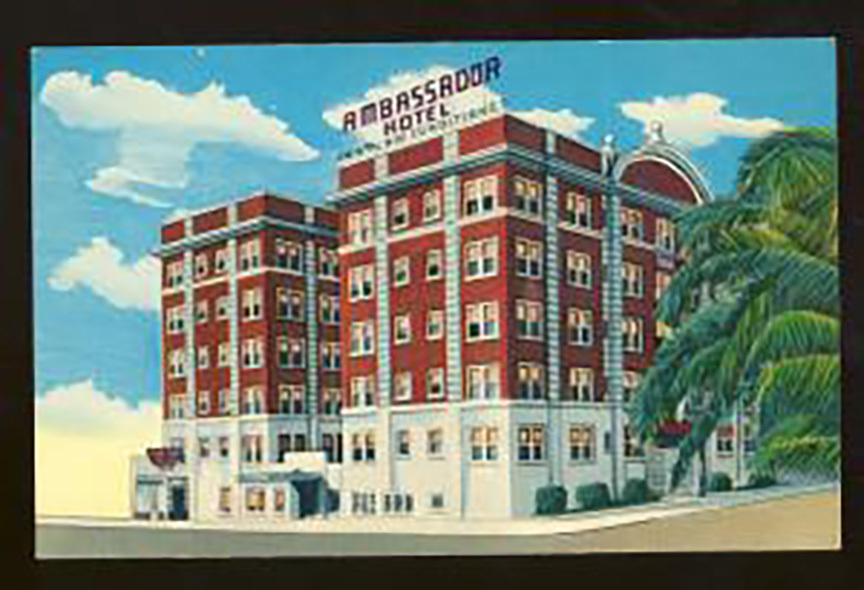 The DDRB awarded the project conceptual design approval in June 2019. 
The hotel was completed in 1923 for $300,000 and in 1924 was described as "Jacksonville's first big downtown apartment building," according to the staff report. 
It was renamed the Ambassador Hotel in 1955 and received inational historic designation in 1983.
AXIS subsidiary Augustine Development Group LLC plans to redevelop and restore three designated historic buildings, including the Ambassador, in a two-block area of the North Core.
Through subsidiary PEP10 LLC, Augustine Development is working on a $30 million, 135-unit apartment retrofit of the 19-story former Independent Life tower at 233 W. Duval St. 
The third project proposed by subsidiary AXIS 404 Julia LLC would convert the 1950s-era Central National Bank Building at 404 N. Julia St. into the lobby of a 139-unit, eight-story apartment building. 
The three developments would share a 487-space parking garage and provide space for the nearby Jacksonville Fire and Rescue Department headquarters.
Augustine Development President Bryan Greiner did not respond to emails about the project's status.