In-migration, an aging population and a shift to satellite operations account for the more than 20 planned or active health care projects in the Northeast Florida market.
Those projects include full-service and specialty hospitals, outpatient clinics, primary care offices and free-standing emergency centers.
Some are new to the market, such as Encompass Health's rehabilitation hospital in Southside Quarter. 
Walgreens and Walmart are rolling out their primary care and specialty care services at several existing stores as part of broader strategies to provide care to customers and underserved areas. 
Other developments are from long-standing Jacksonville systems such as Baptist Health, which has a Clay County hospital, Baptist HealthPlace and three unannounced St. Johns County projects in the works. 
Moving off campus
Dr. Leon Haley, CEO of UF Health Jacksonville, said construction of two free-standing ERs in West and North Jacksonville, along with its partnership with Jax Spine and Pain Centers on an outpatient surgery center, are evidence of the system's push into building more satellite locations. 
"We are certainly growing our footprint out of the Downtown campus," Haley said.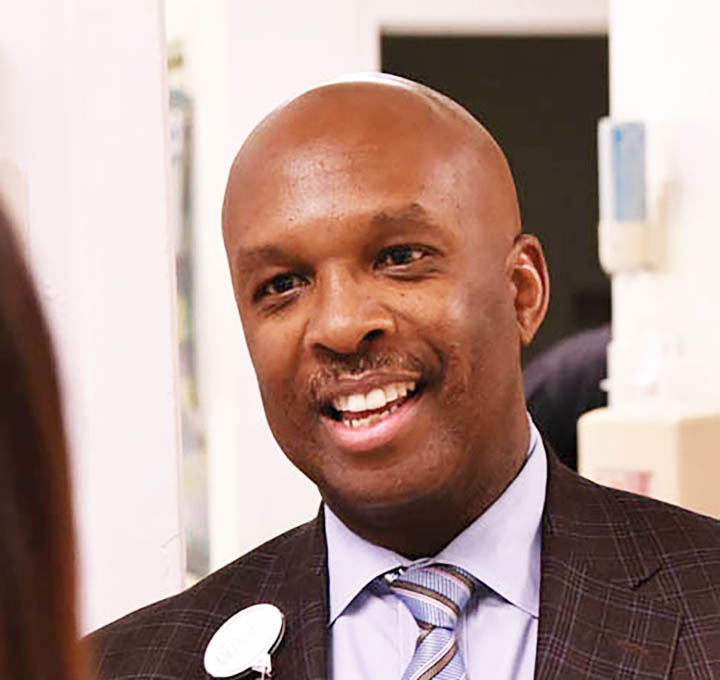 "Some of that is to expand the opportunity for people to interact and engage with our system and like everything else, to change the payer mix a little bit."
The main campus is in the Springfield neighborhood north of Downtown.
Haley said he expects the free-standing ERs to be completed by next summer. 
"It was a strategy we had thought about before COVID. We did not see a specific reason to abandon it," he said. 
"We still wanted to have availability for patients in the community to have access to high-quality emergency care. We also felt it was part of our growth strategy to continue to engage people with our system."
Another reason for systems to focus on satellite facilities is to lower the cost of care. 
Don Hutton, University of North Florida executive in residence and former Brooks Rehabilitation CEO, said providing services in an outpatient setting is less expensive than in a traditional hospital.
"I think you'll see medical offices because the population is growing," he said. 
"I think you'll start to see a shift away from focusing on the mother ship and more focusing on services that are less costly and more on an outpatient basis. That will mean more satellites."
Mayo Clinic, on the other hand, is expanding its ER on its San Pablo campus. It will add 11,630 square feet of space and 24 patient rooms. 
New entrants
Partnerships between organizations, such as UF Health Jacksonville and Jax Spine and Pain Centers, as well as with Flagler Health+ at its Durbin Park hospital, are an easier way for systems to expand without building their own facility, Hutton said.
"Collaborating and partnering with someone is better than competing with them if the market is pretty small," Hutton said.
"So I think you're going to see more of that."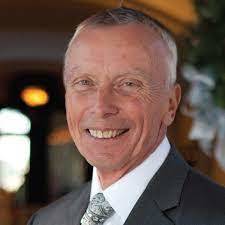 Existing systems may pursue partnering with new entrants to the market, like Walgreens and Walmart. 
Walmart plans to add six Walmart Health clinics to its Supercenters in Northeast Florida. Those clinics offer primary care, urgent care, dental and lab services, imaging, counseling, optical and hearing services. 
Walgreens announced plans June 10 to build three primary care clinics at stores at 5430 Soutel Drive in Northwest Jacksonville, 7546 103rd St. in West Jacksonville and 7224 Merrill Road in Arlington. 
ChenMed will open two new centers, in addition to the three it already operates, by next year.
Its Dedicated Senior Medical Centers focus on serving low-income patients on Medicare.
Haley said having new providers in the market "doesn't change what we're doing."
"If anything, we may try to partner with them because they are offering primary care and certainly we would love to partner with them on some of their secondary and tertiary care needs," he said. 
Growth drives market
Commercial real estate sales of medical properties have been strong, said Colliers International Senior Director Fran Pepis. 
She has noticed physicians offices moving into retail centers, rather than into medical office buildings, to provide convenience for patients.
Pepis, whose focus is on medical properties, said sales have been brisk.
"Price-per-square-foot has been what I would call unusually high, particularly for some of the outdated products that we have in our community," Pepis said. 
Much of the strong medical real estate market can be attributed to population growth. 
Hutton said even with a growing population, new hospital construction may not make sense, given the increase in satellite operations, telehealth and home health services. 
"Who is going to fill those beds? I think it's a transition time," Hutton said.
"I don't fault anyone for what they're doing, they all have their own strategies. But someone is going to start saying we don't need to build all of these big hospitals."